Browse in the Library:
and subscribe to our social channels for news and music updates:
Search Posts by Categories:
Misty – Jazz Standard song by Erroll Garner with sheet music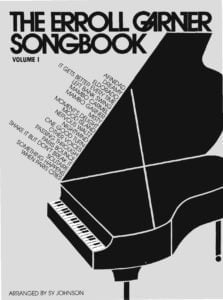 "Misty"
"Misty" is a jazz standard written in 1954 by pianist Erroll Garner. He composed it as an instrumental on the traditional 32-bar format and recorded it for the album Contrasts (1955). Lyrics were added later by Johnny Burke. It became the signature song of Johnny Mathis, appearing on his 1959 album Heavenly and reaching number 12 on the U.S. Pop Singles chart later that year. The song has been recorded many times, including versions by Ella Fitzgerald, Frank Sinatra, and, most recently, by alternative rock band Qui.
Lyrics
Look at me
I'm as helpless as a kitten up a tree
And I feel like I'm clingin' to a cloud
I can't understand
I get misty, just holding your handWalk my way
And a thousand violins begin to play
Or it might be the sound of your hello
That music I hear
I get misty whenever you're nearDon't you know that you're leading me on?

And it's just what I want you to do
Can't you see that I'm hopelessly lost?
That's why I'm following youOn my own
When I wander through this wonderland alone
Never knowing my right foot from my left
My hat from my glove
I'm too misty, and too much in loveToo misty
And too much
Too much in love
Erroll Garner
Erroll Louis Garner (June 15, 1921 – January 2, 1977) was an American jazz pianist and composer known for his swing playing and ballads. His best-known composition, the ballad "Misty", has become a jazz standard. Scott Yanow of Allmusic calls him "one of the most distinctive of all pianists" and a "brilliant virtuoso." He received a star on the Hollywood Walk of Fame at 6363 Hollywood Blvd. His live album, Concert by the Sea, first released in 1955, sold over a million copies by 1958 and Scott Yanow's opinion is: "this is the album that made such a strong impression that Garner was considered immortal from then on."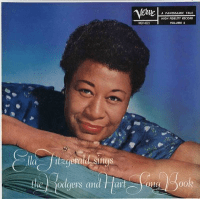 Browse in the Library:
and subscribe to our social channels for news and music updates: