Browse in the Library:
and subscribe to our social channels for news and music updates:
Search Posts by Categories:
"Garota de Ipanema" ("The Girl from Ipanema") is a Brazilian bossa nova and jazz song. It was a worldwide hit in the mid-1960s and won a Grammy for Record of the Year in 1965. It was written in 1962, with music by Antônio Carlos Jobim and Portuguese lyrics by Vinícius de Moraes. English lyrics were written later by Norman Gimbel.
The first commercial recording was in 1962, by Pery Ribeiro. The Stan Getz recording featuring the vocal debut of Astrud Gilberto became an international hit. This version had been shortened from the version on the album Getz/Gilberto (recorded in March 1963, released in March 1964), which had also included the Portuguese lyrics sung by Astrud's then husband João Gilberto. In the US, the single peaked at number five on the Billboard Hot 100, and went to number one for two weeks on the Easy Listening chart. Overseas it peaked at number 29 in the United Kingdom, and charted highly throughout the world.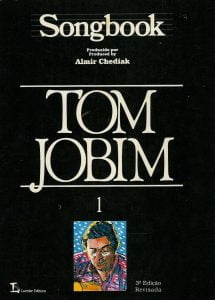 Numerous recordings have been used in films, sometimes as an elevator music cliché. It is believed to be the second most recorded pop song in history, after "Yesterday" by The Beatles. The song was inducted into the Latin Grammy Hall of Fame in 2001. In 2004, it was one of 50 recordings chosen that year by the Library of Congress to be added to the National Recording Registry. In 2009, the song was voted by the Brazilian edition of Rolling Stone as the 27th greatest Brazilian song.
Antônio Carlos Brasileiro de Almeida Jobim (Jan. 25, 1927 – December 8, 1994), also known as Tom Jobim, was a Brazilian composer, pianist, songwriter, arranger and singer. Widely considered as one of the great exponents of Brazilian music, Jobim internationalized bossa nova and, with the help of important American artists, merged it with jazz in the 1960s to create a new sound with remarkable popular success. As such he is sometimes known as the "father of bossa nova".
He was a primary force behind the creation of the bossa nova style, and his songs have been performed by many singers and instrumentalists within Brazil and internationally.
In 1965 his album Getz/Gilberto was the first jazz album to win the Grammy Award for Album of the Year. It also won for Best Jazz Instrumental Album – Individual or Group and for Best Engineered Album, Non-Classical. The album's single "Garota de Ipanema" ("The Girl from Ipanema"), one of the most recorded songs of all time, won the Record of the Year. Jobim has left many songs that are now included in jazz and pop standard repertoires. The song "Garota de Ipanema" has been recorded over 240 times by other artists. His 1967 album with Frank Sinatra, Francis Albert Sinatra & Antônio Carlos Jobim, was nominated for Album of the Year in 1968.
Browse in the Library:
and subscribe to our social channels for news and music updates: