Sheet Music Library
Follow @LibrarySheet
The Sheet Music Library (PDF) is a not-for-profit, subscription library working toward the goal of building an open collection of digitized sheet music, gathered now within this membership online library, that now contains ca. 9,000 piano & guitar sheet music books and scores (>112.000 pages) for piano and guitar, as well as piano or guitar with voice sheet music.
Become a Member and start downloading sheet music right now:
The Sheet Music Library (PDF) is an international project for educational purposes.
Our online Library is not just about scores and sheet music; it's about Culture and sharing love for Music on a worldwide level.
" For the first time in history, all the significant literary, artistic, and scientific works of mankind can be digitally preserved and made freely available, in every corner of the world, for our education, study, and appreciation and that of all our future generations. (…)"
"Digital technology can make the works of man permanently accessible to the billions of people all over the world. Andrew Carnegie and other great philanthropists in past centuries have recognized the great potential of public libraries to improve the quality of life and provide opportunity to the citizenry. A universal digital library, widely available through free access on the Internet, will improve the global society in ways beyond measurement."
(This quote's ref. at The Universal Digital Library)
Love for Music is our motivation.
The aim of this website is to provide beautiful and motivating sheet music, as well as tools and methods, for the piano and guitar players, and also music amateurs of all levels and ages, so everybody can feel the joy of playing music and also reading the scores while listening to the performances of other pianists and artists. Reading musical scores and listening to music are equally important as technique and music theory.
Subscribe, download and play! Please, check the music genres listing here.
The Library mainly contents authors anthologies, collections and songbooks. So, please, search preferably by the author's name. Please, subscribe to download the complete scores.
Total Records Found: 0, showing 10 per page
Our online Sheet Music Library (PDF) includes a wide selection of universal music of all time and all genres in PDF format. These scores have then been digitized by experts, volunteers and enthusiasts and shared with the public via the internet, with the hope of contributing to expand the universal musical language and the love of Music all over the world.
It contains classical and popular scores, but also a huge collection of Jazz sheet music and fake books, jazz theory and harmony books, piano and guitar method books, music and piano learning books, and a great amount of American universal standards and modern music as well, Rock, POP, contemporary music, movie music, musicals scores, etc. Attached to the educational, theory and practice books you will also find the corresponding audio (MP3) files.
By joining and subscribing the Sheet Music Library (more info here), you help to share this project, thus promoting to universally share the Music Culture. The link to have full access to the complete Library will show up in your email shortly after you make the registration and the associated payment (USD 14.99). It may take some minutes. Remember to check your spam folder as well.
Follow @LibrarySheet
If you love Music, please donate us to help this site being up and running. Thanks!
Acknowledgements
This project has been possible thanks to the friendly cooperation of the AEC Association Européenne des Conservatoires, Académies de Musique et Musikhochschulen and the Institute of Museum and Library Services.

We are also grateful for the kind support of the Open Library!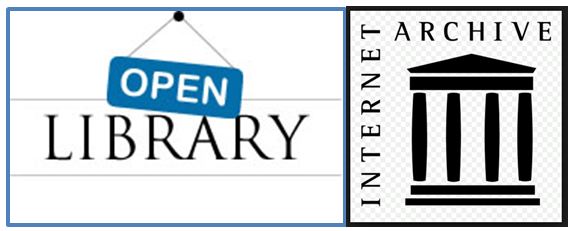 And proudly supporting the mission and upholding the values of LIBER.