Chester Arthur Burnett (June 10, 1910 – January 10, 1976), known as Howlin' Wolf, was a Chicago blues singer, guitarist, and harmonica player. Originally from Mississippi, he moved to Chicago in adulthood and became successful, forming a rivalry with fellow bluesman Muddy Waters. With a booming voice and imposing physical presence, he is one of the best-known Chicago blues artists.
The musician and critic Cub Koda noted, "no one could match Howlin' Wolf for the singular ability to rock the house down to the foundation while simultaneously scaring its patrons out of its wits.] Producer Sam Phillips recalled, "When I heard Howlin' Wolf, I said, 'This is for me.
This is where the soul of man never dies.'" Several of his songs, including "Smokestack Lightnin'", "Killing Floor" and "Spoonful", have become blues and blues rock standards. In 2011, Rolling Stone magazine ranked him number 54 on its list of the "100 Greatest Artists of All Time"
"Poor Boy Blues", or "Poor Boy, Long Ways From Home", is a traditional blues song of unknown origin.
As with most traditional blues songs, there is great variation in the melody and lyrical content as performed by different artists. However, there is often a core verse containing some variation of the line "I'm a poor boy a long way from home." The song is often associated with a slide guitar accompaniment. Gus Cannon recalled hearing a slide guitarist named Alec or Alex Lee in Coahoma County around 1900, playing a version of the song. Cannon himself, under the pseudonym Banjo Joe, later recorded the song.
The song is often cited as one of the oldest in the blues genre. Bo Weavil Jackson (as "Sam Butler") recorded the song in Chicago in 1926 for Vocalion Records.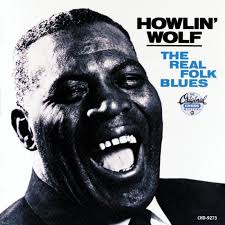 Follow @LibrarySheet