Search Posts by Categories:
and subscribe to our social channels for news and music updates:
Twenty years after the death of legendary guitarist Joe Pass who recorded the seminal album "For Django," the remaining members of his quartet, jazz giants Colin Bailey, John Pisano & Jim Hughart along with Joe's protege Frank Potenza came together over two days to record for Capri Records Ltd. a tribute aptly titled "For Joe"
The jazzumentary A Not So Average Joe documents that recording session. Also in the film is recently discovered concert footage of Joe not seen for decades.
Filmmaker highlights reunion session in his documentary about guitarist Joe Pass (article)
Dailey Pike didn't come to Los Angeles in 1979 to make documentary movies. His life was stand-up comedy; he was on a first-name basis with Jay Leno and Arsenio Hall. He warmed up TV audiences for shows like "Cheers," "The Drew Carey Show," "Dharma and Greg," "Ellen" and made a good living. But he also had a photographic eye.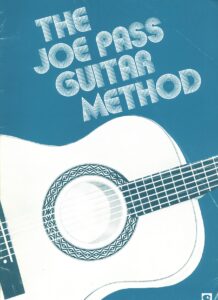 "In the early '80s," recounts the 62-year-old Pike, "the public access cable stations made time available to the public. They were hungry for content, and I'd drive around L.A. and turn my camera on some interesting things, like a street protest or something like that."
At some point, Pike turned his hand to photographing jazz musicians. "I was at Charlie O's," he says, citing the late, lamented musician enclave in Van Nuys, "and I met Bob Barry."
Barry, the preeminent SoCal jazz photographer, has an instinct for the poetic in his work. "I saw how great his photographs are," Pike says, "and I couldn't believe there was next to no information on him on the Internet." Moved by Barry's dramatic shots of local and visiting jazz musicians shot at the clubs and concert stages around town, Pike made a documentary about him: "Jazzography in Black and White" (2012). It tells the fascinating story of a master who came to jazz photography after a lengthy career of performing on theater and nightclub stages.
Another serendipitous event gave Pike an unspoken but forceful directive. Frank Potenza, like all jazz guitarists, cherishes and reveres the album "For Django." The late guitar avatar Joe Pass (1929-1994), assiduously rebuilding his life after a youth of drug addiction, recorded it for the local Pacific Jazz label in 1964. It remains a classic statement, topping all lists of landmark jazz guitar recordings. Potenza realized that the 50th anniversary of "For Django" was approaching, and that the musicians who participated — guitarist John Pisano, bassist Jim Hughart and drummer Colin Bailey — were all on the West Coast and still playing.
Potenza took the trio into the studio to record what would become "For Joe" (Capri), his tribute CD released last September. Before he did, Potenza asked Pike if he'd like to attend the sessions and film them. Pike didn't have to think twice about the offer. "These guys," he fairly shouts, "are all legends! I knew that them getting together all these years later was historic."
The studio footage went into Pike's latest documentary: "A Not So Average Joe," which screens Thursday at Glendale's Brand Library. It's a cinematic valentine to one of the most beloved, yet most retiring of jazz guitar greats. Though known for being able to work in a myriad of group contexts, Pass innovated the format of solo jazz guitar — playing melody, harmony and rhythm. "He had a real work ethic," Pike understates.
Potenza met Pass when the latter was appearing in Boston in 1974. "He was staying at the Hotel Lennox," the guitarist remembers. "I saw him at the Jazz Workshop and asked if I could have a lesson with him. When I came around, Joe wanted his money in advance. He showed me the soles of his shoes," Potenza chuckles, "and there were holes in them. So we had to go shoe shopping first."
Pass had mixed experiences with bassists so he began adding a walking bass line to his solo playing. He alternated between cleanly picked single-note lines and strummed chords for melody. Then he added melodic counterpoint and sophisticated harmonies. The result was quietly galvanizing and, though never a household name, Pass was known to guitarists of all persuasions. The effect on the young Potenza was startling: "I said, 'That's it! That's the mountain!'"
"Joe had practiced endlessly throughout his life," Potenza points out, "but he didn't spend a lot of time on music theory. He liked to play by the seat of his pants — working his way into a corner just to see how he could get out sometimes. He was reckless and fearless, and in the middle of that he could pull something out that came from his heart and soul. There are a lot of great guitarists, but very few can do that."
Search Posts by Categories:
and subscribe to our social channels for news and music updates: