Joan Baez: the 100 most inspiring musicians of all time
Search Posts by Categories:
and subscribe to our social channels for news and music updates:
Joan Baez (b. Jan. 9, 1941, Staten Island, N.Y., U.S.) American folksinger and political activist Joan Chandos Baez interested young audiences in folk music during the 1960s. Despite the inevitable fading of the folk music
revival, Baez continued to be a popular performer into the 21st century. By touring with younger performers throughout the world and staying politically engaged, she reached a new audience both in the United States and abroad.
The daughter of a physicist of Mexican descent whose teaching and research took him to various communities in New York, California, and elsewhere, Joan Baez often moved and acquired little formal musical training. Her first instrument was the ukulele, but she soon learned to accompany her clear soprano voice on the guitar.
Her first album, Joan Baez, was released in 1960. Although some considered her voice too pretty, her youthful attractiveness and activist energy put her in the forefront of the 1960s folk-song revival, popularizing traditional songs through her performances in coffeehouses, at music festivals, and on television and through her record albums, which were best sellers from 1960 through 1964 and remained popular.
Joan Baez was instrumental in the early career of Bob Dylan, with whom
she was romantically involved for several years. Two of the songs with which she is most identified are her 1971 cover of the Band's song "The Night They Drove Old Dixie Down" and her own song "Diamonds and Rust," which she recorded on her acclaimed album of the same name, issued in 1975.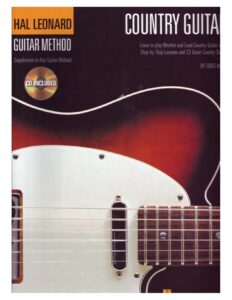 An active participant in the 1960s protest movement, Baez made free concert appearances for UNESCO, civil rights organizations, and anti-Vietnam War rallies. In 1964, she refused to pay federal taxes that went toward war expenses, and she was jailed twice in 1967. Throughout the
years, she remained deeply committed to social and political causes, lending her voice in many concerts for a variety of causes. Among Baez's noteworthy recordings are Diamonds and Rust, Very Early Joan (1983), Speaking of Dreams (1989), Play Me Backwards (1992), Gone from Danger (1997), and Bowery Songs (2004). She wrote Daybreak (1968), an autobiography, and a memoir titled And a Voice to Sing With (1987).
Joan Baez – Greatest Hits (THE BEST OF POP – FULL ALBUM)
Tracklist:
01- A Hard Rain's A Gonna Fall 00:11 02- Don't Think Twice, It's All Right 07:50 03- Pretty Boy Floyd 11:05 04- Pauvre Rutebeuf 15:40 05- Colours 19:17
06- Away In A Manger 22:18 07- Banks of the Ohio 24:15 08- Coventry Carol 26:52 09- It's All Over Now, Baby Blue 28:52 10- Old Blue 32:18
11- Sagt Mir Wo Die Blumen Sind 34:53 12- The Cherry Tree Carol 38:58 13- The Trees They Do Grow High 42:26 14- There But For Fortune 45:23 15- Donna, Donna 48:42
16- Farewell Angelina 52:03 17- House Of The Rising Sun 55:19 18- Plaisir d Amour 58:26 19- Pack Up Your Sorrows 01:01:30 20- The Little Drummer Boy 01:04:21