Follow @LibrarySheet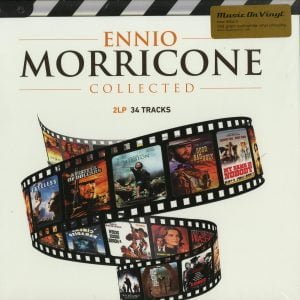 Once Upon a Time in America (Italian: C'era una volta in America) is a 1984 epic crime drama film co-written and directed by Italian filmmaker Sergio Leone and starring Robert De Niro and James Woods. The film is an Italian–American venture produced by The Ladd Company, Embassy International Pictures, PSO Enterprises, and Rafran Cinematografica, and distributed by Warner Bros. Based on Harry Grey's novel The Hoods, it chronicles the lives of best friends David "Noodles" Aaronson and Maximilian "Max" Bercovicz as they lead a group of Jewish ghetto youths who rise to prominence as Jewish gangsters in New York City's world of organized crime.
The film explores themes of childhood friendships, love, lust, greed, betrayal, loss, broken relationships, together with the rise of mobsters in American society.
It was the final film directed by Leone before his death five years later, and the first feature film he had directed in 13 years. It is also the third film of Leone's Once Upon a Time Trilogy, which includes Once Upon a Time in the West (1968) and Duck, You Sucker! (1971).The cinematography was by Tonino Delli Colli, and the film score by Ennio Morricone. Leone originally envisaged two three-hour films, then a single 269-minute (4 hours and 29 minutes) version, but was convinced by distributors to shorten it to 229 minutes (3 hours and 49 minutes).
The American distributors, The Ladd Company, further shortened it to 139 minutes, and rearranged the scenes into chronological order, without Leone's involvement. The shortened version was a critical and commercial flop in the United States, and critics who had seen both versions harshly condemned the changes that were made. The original "European cut" has remained a critical favorite and frequently appears in lists of the greatest gangster films of all time.
Music
The musical score was composed by Leone's longtime collaborator Ennio Morricone. "Deborah's Theme" was written for another film in the 1970s but was rejected. The score is also notable for Morricone's incorporation of the music of Gheorghe Zamfir, who plays a 's pan flute. Zamfir's flute music was used to similar effect in Peter Weir's Picnic at Hanging Rock (1975). Morricone also collaborated with vocalist Edda Dell'Orso on the score.
Besides the original music, the film used source music, including:
A soundtrack album was released in 1984 by Mercury Records. This was followed by a special-edition release in 1995, featuring four additional tracks.
Browse in the Library:
and subscribe to our social channels for news and music updates: