Follow @LibrarySheet
Intermezzo – Cavalleria Rusticana P. Mascagni (piano solo arr.) with sheet music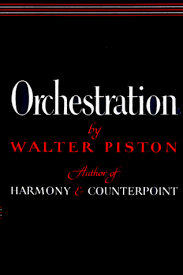 Pietro Mascagni (1863-1945) was born in Livorno, Italy, and attended the Milan Conservatory. However he was dismissed in 1884, aged 21, for his lack of application. He then endured six years of poverty and obscurity touring as a conductor, then teaching and conducting in Cerignola, Puglia.
Here, in 1889, he heard of a competition sponsored by the music publisher Edoardo Sonzogno offering a prize for the best one-act opera written by a young Italian composer who had not yet had an opera performed. The competition had been announced the year before and 26-year-old Mascagni heard about it only two months before the closing date.
For his story he chose Cavalleria Rusticana ('Rustic Chivalry'), a passionate love tragedy that takes place on Easter morning by the Sicilian writer Giovanni Verga, which the author had already adapted into a play Mascagni had admired in Milan.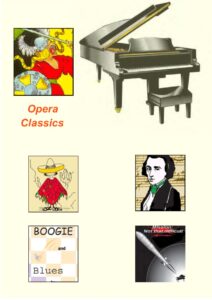 He asked his childhood friend Giovanni Targioni-Tozzetti, a poet and professor of literature, to provide a libretto. Time was of the essence so Targioni-Tozzetti and his colleague Guido Menasci immediately set to work, sending the lines to Mascagni as they went along, sometimes only a fragment on a postcard.
Mascagni recalled: 'I received the verses a few at a time but I already had all the situation clear in my mind: I identified with the drama to such an extent that I felt it within myself in terms of music.'
It took the full two months for Pietro Mascagni to compose the score, and when the time came for him to submit it, his courage deserted him. Fearing failure, he put the music in a drawer, where it might have remained had his wife not sent it off.
It arrived on the last day for acceptance of entries. In all, 73 operas were submitted, and Cavalleria Rusticana was unanimously voted the winner by the five judges.
It opened on May 17, 1890, at the Teatro Costanzi in Rome, starring the renowned Italian tenor Roberto Stagno and soprano Gemma Bellincioni, one of the best known opera singers of the time. The house was half empty but the audience included the country's most authoritative music critics and the Queen consort of Italy, Queen Margherita.
The work was a success from its opening notes. After Stagno's rendition of one of the songs, the Siciliana, the audience leaped to their feet with thunderous applause. Several numbers had to be encored. Mascagni took 40 curtain calls.
The subsequent run was sold out, and many more productions followed. It opened in London at the Shaftesbury Theatre in October 1891 and had its Covent Garden premiere on 16 May 1892.
American producers fought, sometimes in the courts, to be the first to present the opera. It was premiered in Philadelphia at the Grand Opera House on September 9, 1891. In New York two rival productions opened on the same day, October 1, 1891.
At the age of 27, the struggling composer became wealthy and famous overnight. Medals were struck in Mascagni's honour; Livorno welcomed him home as a hero; the King of Italy bestowed on him the Order of the Crown of Italy – an honour even Verdi wasn't given until middle age.
Mascagni wrote and produced 15 other operas but none came close to the spectacular success of Cavalleria Rusticana. At the end of his life he said: 'It is a pity I wrote Cavalleria first for I was crowned before I became king.'
Pietro Mascagni: Cavalleria rusticana – Intermezzo
Search Posts by Categories:
and subscribe to our social channels for news and music updates:
Intermezzo from Cavalleria rusticana
Mascagni had already had an operetta produced in Cremona and had been conducting opera for several seasons when he decided to enter a competition in 1888 for new one-act operas.
He had seen Giovanni Verga's hit play Cavalleria rusticana (Country Chivalry) shortly after it had opened in 1884, and Mascagni now commissioned a libretto based on the play. This was completed in December 1888 and six months later Mascagni had his opera finished. One of 73 entries, it won the competition, and was first staged in Rome in May 1890.
This was perhaps the first opera to draw on the verismo literary movement, of which Verga was a major figure. Verismo opera placed an emphasis on true-to-life, regional characteristics and a quick narrative pace. Cavalleria rusticana takes place on Easter Sunday in a Sicilian village. Turiddu, a young peasant, has seduced and then abandoned Santuzza in favor of Lola, who is married to Alfio. Santuzza pleads with Turiddu to return to her; when he spurns her, she tells Alfio about Turiddu and Lola.
At this point the village square is empty, and the drama moves to the orchestra with this Intermezzo, played with the curtain up. The tune is based on a hymn heard earlier from within the village church, and its setting here suggests the both the peace of country living and the intense individual feelings of the principals.
It closes the Easter ceremony and foreshadows the coming tragedy. Turiddu and Lola come out of the church and enter his mother's inn, where Alfio challenges him. After asking his mother to take care of Santuzza, Turiddu goes off-stage to meet Alfio, who kills him.