Follow @LibrarySheet
"Streets of Philadelphia" is a song written and performed by American rock musician Bruce Springsteen for the film Philadelphia (1993), an early mainstream film dealing with HIV/AIDS. Released as a single in 1994, the song was a hit in many countries, particularly in Austria, Canada, France, Germany, Iceland, Ireland, Italy and Norway, where it topped the singles charts. In the United States, the single peaked at number nine on the Billboard Hot 100.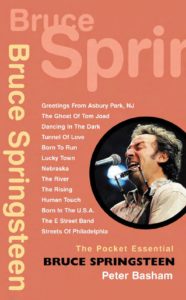 "Streets of Philadelphia" achieved greater popularity in Europe than in the United States. While it peaked at number nine on the Billboard Hot 100 chart, it became a number-one single in Germany, France and Austria. It peaked at number two in the United Kingdom, becoming Springsteen's highest charting hit in Britain, and number four in Australia. As of 2012, "Streets of Philadelphia" ranks as his most recent top ten hit. The song was included on the album All Time Greatest Movie Songs, released by Sony in 1999.
Personnel
Search Posts by Categories:
and subscribe to our social channels for news and music updates:
Bruce Frederick Joseph Springsteen (born September 10, 1949) is an American singer-songwriter and musician best known for his work with the E Street Band. Nicknamed "The Boss", Springsteen is widely known for his brand of heartland rock, poetic lyrics, Americana sentiments centered on his native New Jersey and his lengthy and energetic stage performances, with concerts from the 1970s to the present decade running up to an uninterrupted 250 minutes in length.
Springsteen's recordings have included both commercially accessible rock albums and more somber folk-oriented works. His most successful studio albums, Born in the U.S.A. and Born to Run, showcase a talent for finding grandeur in the struggles of daily American life; he has sold more than 65 million albums in the United States and more than 120 million worldwide, and he has earned numerous awards for his work, including 20 Grammy Awards, two Golden Globes and an Academy Award as well as being inducted into the Rock and Roll Hall of Fame in 1999.
In 2004, Rolling Stone ranked him as the 23rd Greatest Artist of all time, the 96th Greatest Guitarist of all time on their latest list and the 36th Greatest Singer of all time in 2008.