Follow @LibrarySheet
Personnel:
Robert Fripp – Guitar
Jakko Jakszyk – Guitar, Vocals
Mel Collins – Saxes, Flute
Tony Levin – Basses, Stick, Backing Vocals
Pat Mastelotto – Acoustic And Electronic Percussion
Gavin Harrison – Acoustic And Electronic Percussion
Bill Rieflin – Acoustic And Electronic Percussion, Keyboards
As those lucky enough to have seen it live will know, the opening chord of this song are often accompanied by an intake of breath. Like an incoming tide of realisation, all the variations on "I never thought I'd hear this live", or "crikey, this is my favourite", "OMG I've died and gone to heaven" and a few more sentiments besides.
The complexities behind capturing the seven-headed Crimson on video are described in David Singleton's liner notes :
"It is something of a truism in the history of Crimson that any show that is filmed will not be one when heaven meets earth and the angels descend. The presence of cameras and cameramen iintroduces an intrusive element into the relationship between the artist, the music and the audience. Our solution was to return to the concept of "BootlegTV" and prioritise the music and the performance rather than the pictures. We embedded a single cameraman (the long-suffering Trevor Wilkins) on this tour, and he filmed every night with a a series of cameras hidden discreetly on the stage where they would intrude on neither artist nor audience. The compromise is thus in the visuals and not in the music."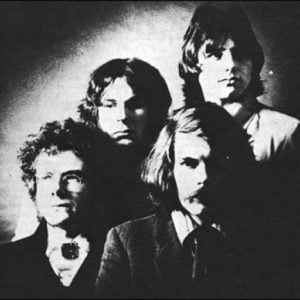 The set was recently described by John Kelman in "All about jazz" as "the definitive live Crimson release from the definitive live Crimson lineup; a landmark recording from a group whose discography is filled with them."
King Crimson are an English progressive rock band formed in London in 1968. King Crimson have been influential both on the early 1970s progressive rock movement and many contemporary artists. Although the band has undergone numerous formations throughout its history, Robert Fripp is the only constant member of the group and is considered the band's leader and driving force. The band has earned a large cult following.
They were ranked No. 87 on VH1's 100 Greatest Artists of Hard Rock.Although considered to be a seminal progressive rock band (a genre characterised by extended instrumental sections and complex song structures), they have often distanced themselves from the genre: as well as influencing several generations of progressive and psychedelic rock bands, they have also been an influence on subsequent alternative metal, hardcore and experimental/noise musicians.
Developed from the unsuccessful psychedelic pop trio Giles, Giles and Fripp, the initial King Crimson were key to the formation of early progressive rock, strongly influencing and altering the music of contemporaries such as Yes and Genesis.Their debut album, In the Court of the Crimson King (1969), remains their most successful and influential release, with its elements of jazz, classical and experimental music.Their success increased following an opening act performance for the Rolling Stones at Hyde Park, London, in 1969.
Following In the Wake of Poseidon (1970) and the less successful chamber jazz-inspired Lizard (1970), and Islands (1971), the group reformatted and changed their instrumentation (swapping out saxophone in favour of violin and unusual percussion) in order to develop their own take on European rock improvisation, reaching a new creative peak on Larks' Tongues in Aspic (1973), Starless and Bible Black (1974) and Red (1974). Fripp disbanded the group in 1974.
In 1981, King Crimson reformed with another change in musical direction and instrumentation (incorporating, for the first time, a mixture of British and American personnel plus doubled guitar and influences taken from gamelan, post-punk and New York minimalism). This lasted for three years, resulting in the trio of albums Discipline (1981), Beat (1982) and Three of a Perfect Pair (1984). Following a decade-long hiatus, Fripp revived the group as an expanded "Double Trio" sextet in 1994, mingling its mid-'70s and 1980s approaches with new creative options available via MIDI technology.
This resulted in another three-year cycle of activity including the release of Thrak (1995). King Crimson reunited again in 2000 as a more alternative metal-oriented quartet (or "Double Duo"), releasing The Construkction of Light in 2000 and The Power to Believe in 2003: after further personnel shuffles, the band expanded to a double-drummer quintet for a 2008 tour celebrating their 40th anniversary.
Following another hiatus between 2009 and 2012, King Crimson reformed once again in 2013; this time as a septet (and, later, octet) with an unusual three-drumkit frontline and the return of saxophone/flute to the lineup for the first time since 1972. This current version of King Crimson has continued to tour and to release live albums, significantly rearranging and reinterpreting music from across the band's career.
Since 1997, several musicians have pursued aspects of the band's work and approaches through a series of related bands collectively referred to as ProjeKcts.
Several King Crimson compositional approaches have remained constant from the earliest versions of the band to the present. These include:
The use of a gradually building rhythmic motif. These include "The Devil's Triangle" (an adaptation and variation on the Gustav Holst piece Mars played by the original King Crimson, based on a complex pulse in 5
4 time over which a skirling melody is played on a Mellotron), 1973's "The Talking Drum" (from Larks' Tongues in Aspic), 1984's "Industry" (from Three of a Perfect Pair) and 2003's "Dangerous Curves" (from The Power to Believe).
An instrumental piece (often embedded as a break in a song) in which the band plays an ensemble passage of considerable rhythmic and polyrhythmic complexity. An early example is the band's initial signature tune "21st Century Schizoid Man", but the "Larks' Tongues in Aspic" series of compositions (as well as pieces of similar intent such as "THRAK" and "Level Five") go deeper into polyrhythmic complexity, delving into rhythms that wander into and out of general synchronisation with each other, but that all 'finish' together through polyrhythmic synchronisation. These polyrhythms were particularly abundant in the band's 1980s work, which contained gamelan-like rhythmic layers and continual overlaid staccato patterns in counterpoint.
The composition of difficult solo passages for individual instruments, such as the guitar break on "Fracture" on Starless and Bible Black.
The juxtaposition of ornate tunes and ballads with unusual, often dissonant noises (such as "Cirkus" from Lizard, "Ladies of the Road" from Islands and "Eyes Wide Open" from The Power to Believe).
The use of improvisation.
Ascending note structure (e.g. "Facts of Life" and "THRAK").
King Crimson have incorporated improvisation into their performances and studio recordings from the beginning, some of which has been embedded into loosely composed pieces such as "Moonchild" or "THRaK". Most of the band's performances over the years have included at least one stand-alone improvisation where the band simply started playing and took the music wherever it went, sometimes including passages of restrained silence, as with Bill Bruford's contribution to the improvised "Trio". The earliest example of King Crimson unambiguously improvising is the spacious, oft-criticised extended coda of "Moonchild" from In the Court of the Crimson King.
Rather than using the standard jazz or blues "jamming" format for improvisation (in which one soloist at a time takes centre stage while the rest of the band lies back and plays along with established rhythm and chord changes), King Crimson improvisation is a group affair in which each member of the band is able to make creative decisions and contributions as the music is being played. Individual soloing is largely eschewed; each musician is to listen to each other and to the group sound, to be able to react creatively within the group dynamic. A slightly similar method of continuous improvisation ("everybody solos and nobody solos") was initially used by King Crimson's jazz-fusion contemporaries Weather Report. Fripp has used the metaphor of "white magic" to describe this process, in particular when the method works particularly well.
Similarly, King Crimson's improvised music is rarely jazz or blues-based, and varies so much in sound that the band has been able to release several albums consisting entirely of improvised music, such as the Thrakattak album. Occasionally, particular improvised pieces will be recalled and reworked in different forms at different shows, becoming more and more refined and eventually appearing on official studio releases (the most recent example being "Power to Believe III", which originally existed as the stage improvisation "Deception of the Thrush", a piece played on stage for a long time before appearing on record).
Search Posts by Categories:
and subscribe to our social channels for news and music updates: