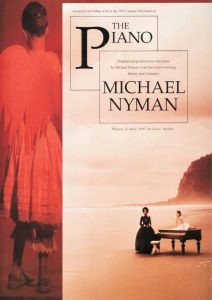 Michael Nyman biography
Michael Laurence Nyman is an English composer, pianist, librettist and musicologist. He is known for his highly prolific collaborations with Peter Greenaway and Jane Campion. He is also highly revered for his opera compositions and chamber music.
Michael Nyman was born in Stratford, London on March 23, 1944. Nyman started his education at the Sir George Monoux Grammar School in Walthamstow and he later graduated to King's College London, where he studied music under the famous British Composer and Musicologist, Alan Bush. Under Bush's instruction, Nyman secured an admission to the Royal Academy of Music in September 1961, where he studied baroque music and piano with Thurston Dart. During his time at the Academy, Nyman won the Howard Carr Memorial Award for Composition in 1964, and in 1966 he served a period of residency in Romania under the support of the British Council bursary.
Nyman's immediate work after his residency was his libretto for Harrison Birtwistle's opera titled "Down by the Greenwood Side". The opera was received warmly and Nyman went on to direct a short film titled "Love Love Love" in 1969. Around this time, Nyman also started writing articles as a music critic, and in 1968, Nyman became the first person to ever use the term "minimalism" for music. The choice of the word was reserved for Cornelius Cardew in a 1968 "Spectator" Magazine Article.
Despite his career as a music critic, Nyman never shied away from composing music himself. He often collaborated with Peter Greenaway for his films. Nyman's scores for Greenaway included works for "The Draughtsman's Contract (1982)", "The Cook, the Thief, His Wife and Her Lover (1989)", "A Zed and Two Noughts (1985)", "Drowning by Numbers (1988)" and "Prospero's Books (1991)". Nyman often used earlier music sources relevant to Greenaway's films for his scores, these included works from Wolfgang Amadeus Mozart, Henry Purcell, Heinrich Ignaz Franz Biber and John Dowland.
Nyman also wrote a few scores for Hollywood, these included the score for the well received science fiction movie "Gattaca", the score for Antonio Bird's horror epic "Ravenous", and the score for Neil Jordan's "The End of the Affair".
Nyman's popularity soared in 1993 when he wrote the score to Jane Campion's multiple Academy Award Winning Movie, "The Piano". Nyman won a Chicago Film Critics Association Award and an AACTA Award for Best Original Score. The score was also nominated for a Golden Globe and a British Academy Award. The soundtrack album itself was certified platinum multiple times.
Nyman once admitted that he enjoyed writing opera more than he enjoyed writing any other form of music, and it is certainly in opera where Nyman is most prolific. In 1986, Nyman wrote "The Man who Mistook his Wife for a Hat", the libretto was provided by Christopher Rawlence and the music was heavily inspired by the works of Robert Schumann. Nyman also wrote "Noises, Sounds and Sweet Airs" in 1991, the libretto to which was William Shakespeare's "The Tempest". More recently, Nyman wrote "Facing Goya" in 2000, which was an opera that was related to his earlier works. He also wrote "Man and Boy: Dada" in 2003 and "Love Counts" in 2005.
Nyman is also the author of four string quartets, six concerti, and several chamber works. Today, he mostly spends his time as a performing pianist.
Select discography
Studio albums
Browse in the Library:
and subscribe to our social channels for news and music updates: