Search Posts by Categories:
and subscribe to our social channels for news and music updates:
The Piano is a 1993 New Zealand period drama film about a psychologically mute young woman and her pre-adolescent daughter, set during the mid-19th century in a rainy, muddy frontier backwater town on the west coast of New Zealand. It also involves the woman's failing arranged marriage to a frontiersman. The Piano was written and directed by Jane Campion and stars Holly Hunter, Harvey Keitel, Sam Neill, and Anna Paquin in her first acting role.
The film's score by Michael Nyman became a best-selling soundtrack album, and Hunter played her own piano pieces for the film. She also served as sign language teacher for Paquin, earning three screen credits. The film is an international co-production by Australian producer Jan Chapman with the French company Ciby 2000.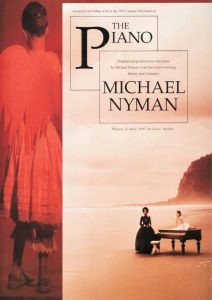 The Piano was a critical and commercial success, grossing US$140 million worldwide against its US$7 million budget. Hunter and Paquin both received high praise for their respective roles as Ada and Flora McGrath. In 1993, the film won the Palme d'Or at the Cannes Film Festival, making Jane Campion the first and only female director to ever receive this award. It won three Academy Awards out of eight total nominations in March 1994: Best Actress for Hunter, Best Supporting Actress for Paquin, and Best Original Screenplay for Campion. Paquin was 11 years old at the time and is the second youngest actor to win an Oscar in a competitive category.
Search Posts by Categories:
and subscribe to our social channels for news and music updates: