"Star dust" is an American popular song composed in 1927 by Hoagy Carmichael.
On October 31, 1927, Hoagy Carmichael and His Pals recorded "Stardust" at the Gennett Records studio in Richmond, Indiana. Hoagy's "pals," Emil Seidel and His Orchestra, agreed to record the medium-tempo instrumental in between their Sunday evening and Monday matinee performances in Indianapolis, seventy miles away.
In 1928 Carmichael again recorded "Stardust," this time with lyrics he had written, but Gennett rejected it because the instrumental had sold so poorly. The following year, at Mills Music, Mitchell Parish was asked to set lyrics to coworker Carmichael's song.
The result was the 1929 publication date of "Star Dust" with the music and lyrics we know today. The Mills publication changed the title slightly to "Star Dust" from "Stardust" as it was originally spelled.
Mills Music was owned and operated by brothers Irving and Jack Mills. Irving Mills was a songwriter and singer but is probably best remembered in his role as publisher and band manager, in particular with the Duke Ellington Orchestra.
In the latter half of the 1920's Irving Mills recruited musicians for recording sessions using the names The Whoopee Makers and then Irving Mills and His Hotsy Totsy Gang. Band members would change almost month-to-month, but at some point these groups included top names such as Benny Goodman, Bix Beiderbecke, Jack Teagarden, Tommy Dorsey, Jimmy Dorsey, and Hoagy Carmichael.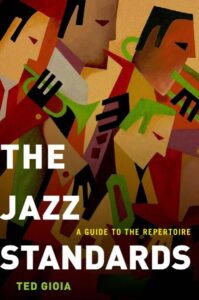 Irving Mills and His Hotsy Totsy Gang recorded "Star Dust" on September 20, 1929, on the Brunswick label, and the song rose to number 20 on the 1930 pop charts. Shortly after the Mills recording, Isham Jones and His Orchestra recorded "Star Dust" as a romantic ballad, and their recording became a top-selling, number one hit.
There are many accounts of how "Star Dust" came to be written. Carmichael tells his version in autobiographies The Stardust Road (1945) and Sometime I Wonder (1965); Will Friedwald devotes a 36-page chapter to the song in his book Stardust Melodies (2002); and Richard Sudhalter discusses the origin of the song in his Carmichael biography Stardust Melody: The Life and Music of Hoagy Carmichael (2002).
According to the songwriter, inspiration struck while visiting his old university campus. Sitting on a wall reminiscing about the town, his college days, and past romances, he looked up at the starlit sky and whistled "Star Dust." Sudhalter's biography contends that the melody may have begun with fragments, evolving over months and maybe years, but Carmichael preferred to perpetuate a myth that sweet songs are conceived in romantic settings.
"Star Dust" is arguably the most recorded pop tune in history and, as such, a top jazz standard. The song has appeared on the recording charts with over fifteen artists. Billboard Magazine's 1955 poll of leading disk jockeys recognized "Star Dust" four times as an all-time, popular song record by:
Many other recordings of "Star Dust" made the recording charts over the years:
Irving Mills and His Hotsy Totsy Gang (1930, Hoagy Carmichael, Piano, #20)
Isham Jones and His Orchestra (1931, #1)
Bing Crosby (1931, #5)
Louis Armstrong (1931, Louis Armstrong, trumpet and vocal, #16)
Wayne King and His Orchestra (1931, #17)
Lee Sims (1931, #20)
Jimmie Lunceford and His Orchestra (Henry Wells, vocal) (1935, #10)
Benny Goodman and His Orchestra (1936, #2)
Tommy Dorsey and His Orchestra (1936, Edythe Wright, vocal, #8) (flip side of Benny Goodman's Victor recording)
Sammy Kaye and His Orchestra (1939, #16)
Artie Shaw and His Orchestra (1941, #2)
Tommy Dorsey and His Orchestra (Frank Sinatra and The Pied Pipers, vocals) (1941, #7)
Glenn Miller and His Orchestra (1941, #20)
Baron Elliott and His Stardust Melodies Orchestra (1943, Stardust Trio, vocals, #18)
Tommy Dorsey and His Orchestra (1943, #23) (reissue of the 1941 recording)
Bill Ward and His Dominos (1957, #12)
Nino Tempo and April Stevens (1964, #32)
Search Posts by Categories:
and subscribe to our social channels for news and music updates: