Browse in the Library:
and subscribe to our social channels for news and music updates: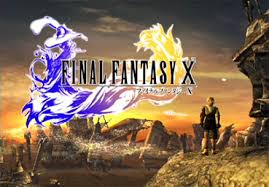 Final Fantasy X : The game
Final Fantasy X is a role-playing video game developed and published by Square as the tenth main entry in the Final Fantasy series. Originally released in 2001 for PlayStation 2, the game was re-released as Final Fantasy X/X-2 HD Remaster for PlayStation 3 and PlayStation Vita in 2013, for PlayStation 4 in 2015, Microsoft Windows in 2016, and for Nintendo Switch and Xbox One in 2019.
The game marks the Final Fantasy series transition from entirely pre-rendered backdrops to fully three-dimensional areas (though some areas were still pre-rendered), and is also the first in the series to feature voice acting.
The story of Final Fantasy X is one of the best stories ever told in the franchise, if not the entirety of gaming. The story takes several twists and turns that somehow make sense in the context of the game's world — something that can't be said for the majority of Final Fantasy games.
The overarching theme of loss contrasts perfectly with the love story of Tidus and Yuna, with the melancholic ending being the perfect cherry on top of this absolutely brilliant treat of a storyline.
Final Fantasy X replaces the Active Time Battle (ATB) system with the "Conditional Turn-Based Battle" (CTB) system, and uses a new leveling system called the "Sphere Grid".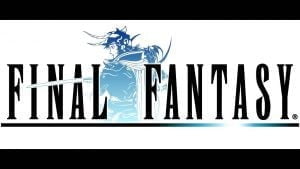 Set in the fantasy world of Spira, a setting influenced by the South Pacific, Thailand and Japan, the game's story revolves around a group of adventurers and their quest to defeat a rampaging monster known as Sin. The player character is Tidus, a star athlete in the fictional sport of blitzball, who finds himself in Spira after Sin destroyed his home city of Zanarkand. Shortly after arriving to Spira, Tidus joins the summoner Yuna on her pilgrimage to destroy Sin.
However, it must be said that Final Fantasy X is one of the best names one can take in this regard. The first Final Fantasy game on the PlayStation 2 was also one of the very best titles in the franchise, integrating modern nuances with classic Final Fantasy tropes and elements to create something truly magical.
Of course, nothing is perfect, and the same goes for Final Fantasy X. However, there are several strong points that one can make when it comes to announcing this title as the best Final Fantasy title, along with certain negative aspects that make it fall short of this goal. Here are five points each to solidify both sides of the argument.
Development of Final Fantasy X began in 1999, with a budget of more than US$32.3 million (US$49.6 million in 2019 dollars) and a team of more than 100 people.
The game was the first in the main series not entirely scored by Nobuo Uematsu; Masashi Hamauzu and Junya Nakano were signed as Uematsu's fellow composers. Final Fantasy X was both a critical and commercial success, selling over 8.5 million units worldwide on PlayStation 2. It is considered to be one of the greatest video games of all time. On March 13, 2003, it was followed by Final Fantasy X-2, making it the first Final Fantasy game to have a direct game sequel.
FINAL FANTASY X : THE MUSIC
Final Fantasy games are generally known for sporting excellent music, with the legendary Nobuo Uematsu contributing to some of the most iconic scores in video game history. Final Fantasy X is no exception to this rule, with everything from bombastic battle themes to calming tunes omnipresent throughout one's journey through Spira.
Watching the touching scene between Tidus and Yuna while Suteki Da Ne is playing in the background is truly one of the most moving sequences in video game history.
Final Fantasy X marks the first time regular series composer Nobuo Uematsu has had any assistance in composing the score for a game in the main series. His fellow composers for Final Fantasy X were Masashi Hamauzu and Junya Nakano. They were chosen for the soundtrack based on their ability to create music that was different from Uematsu's style while still being able to work together.
PlayOnline.com first revealed that the game's theme song was completed in November 2000. As Square still had not revealed who would sing the song, GameSpot personally asked Uematsu, who jokingly answered "It's going to be Rod Stewart."
The game features three songs with vocalized elements, including the J-pop ballad "Suteki da ne", which translates to "Isn't it Wonderful?". The lyrics were written by Kazushige Nojima, and the music was written by Uematsu.
The song is performed by Japanese folk singer Rikki, whom the music team contacted while searching for a singer whose music reflected an Okinawan atmosphere. "Suteki da ne" is also sung in Japanese in the English version of Final Fantasy X.
Like "Eyes on Me" from Final Fantasy VIII and "Melodies of Life" from Final Fantasy IX, an orchestrated version of "Suteki da ne" is used as part of the ending theme. The other songs with lyrics are the heavy metal opening theme, "Otherworld", sung in English by Bill Muir; and "Hymn of the Fayth", a recurring piece sung using Japanese syllabary.
The original soundtrack spanned 91 tracks on four discs. It was first released in Japan on August 1, 2001, by DigiCube, and was re-released on May 10, 2004, by Square Enix. In 2002, Tokyopop released a version of Final Fantasy X Original Soundtrack in North America entitled Final Fantasy X Official Soundtrack, which contained 17 tracks from the original album on a single disc.
Other related CDs include feel/Go dream: Yuna & Tidus which, released in Japan by DigiCube on October 11, 2001, featured tracks based on Tidus' and Yuna's characters. Piano Collections Final Fantasy X, another collection of music from the game,and Final Fantasy X Vocal Collection, a compilations of exclusive character dialogues and songs were both released in Japan in 2002.
The Black Mages, a band led by Nobuo Uematsu that arranges music from Final Fantasy video games into a rock music style, have arranged three pieces from Final Fantasy X. These are "Fight With Seymour" from their self-titled album, published in 2003, and "Otherworld" and "The Skies Above", both of which can be found on the album The Skies Above, published in 2004. Uematsu continues to perform certain pieces in his Dear Friends: Music from Final Fantasy concert series.
The music of Final Fantasy X has also appeared in various official concerts and live albums, such as 20020220 Music from Final Fantasy, a live recording of an orchestra performing music from the series including several pieces from the game.
An odd note; the unreleased/promo CD-R (Instrumental) version of Madonna's "What It Feels Like For A Girl" done by Tracy Young was used in the blitzball sequences. Additionally, "Swing de Chocobo" was performed by the Royal Stockholm Philharmonic Orchestra for the Distant Worlds – Music from Final Fantasy concert tour, while "Zanarkand" was performed by the New Japan Philharmonic Orchestra in the Tour de Japon: Music from Final Fantasy concert series.
Independent but officially licensed releases of Final Fantasy X music have been composed by such groups as Project Majestic Mix, which focuses on arranging video game music. Selections also appear on Japanese remix albums, called dojin music, and on English remixing websites.
Browse in the Library:
and subscribe to our social channels for news and music updates: