Browse in the Library:
and subscribe to our social channels for news and music updates: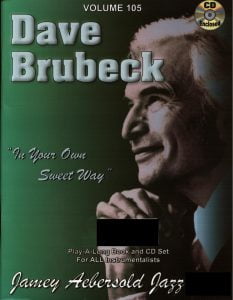 A rare album of the Dave Brubeck quartet with the only issue of the second concert in Juan-les-Pins on july 23, 1967. The first one was the day before and was issued as Dave Brubeck – Take Five Live (Jazz Music Yesterday (It) JMY 1001-2) today unavailable. The program of this second set is more rich, with three takes not present in the first one.
Tracklist:
01.St.Louis Blues (William C.Handy)…(00:00) 02.Forty Days On A Desert (Dave Brubeck)…(09:29) 03.One Moment (Dave Brubeck)…(15:43) 04.Mexican Folk Song (Trad.)…(24:41) 05.Blues For Joe Morello (Dave Brubeck)…(31:53) 06.Take Five (Paul Desmond)…(39:30) 07.Take The "A" Train (Billy Strayhorn))…(44:38) 08.Cassandra (Dave Brubeck)…(51:08).
Personnel:
1.Dave Brubeck – piano 2.Paul Desmond – alto sax 3.Eugene Wright – bass 4.Joe Morello – drums.
Recorded: Live at Juan-les-Pins, Antibes, France; July 23, 1967.
Browse in the Library:
and subscribe to our social channels for news and music updates: