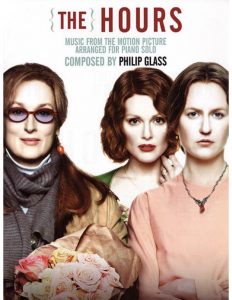 Philip Glass
Philip Glass, (born January 31, 1937, Baltimore, Maryland, U.S.), American composer of innovative instrumental, vocal, and operatic music.
Glass studied flute as a boy and enrolled at age 15 at the University of Chicago, where he studied mathematics and philosophy and graduated in 1956. His interest in atonal music drew him on to study composition at the Juilliard School of Music (M.S., 1962) in New York City and then to Paris to study under Nadia Boulanger. His acquaintance there with the Indian sitarist Ravi Shankar decisively affected Glass's compositional style, and he temporarily jettisoned such traditional formal qualities as harmony, tempo, and melody in his music.
Instead, he began creating ensemble pieces in a monotonous and repetitive style; these works consisted of a series of syncopated rhythms ingeniously contracted or extended within a stable diatonic structure. Such minimalist music, played by a small ensemble using electronically amplified keyboard and wind instruments, earned Glass a small but enthusiastic following in New York City by the late 1960s.
Einstein on the Beach (1976; revived 2012), composed in collaboration with American playwright and artist Robert Wilson, earned him broader acclaim; this work showed a renewed interest in classical Western harmonic elements, though his interest in startling rhythmic and melodic changes remained the work's most dramatic feature. Glass's opera Satyagraha (1980) was a more authentically "operatic" portrayal of incidents from the early life of Mohandas K. Gandhi. In this work, the dronelike repetition of symmetrical sequences of chords attained a haunting and hypnotic power well attuned to the religio-spiritual themes of the libretto, adapted from the Hindu scripture the Bhagavadgita.
The opera The Voyage (1992) had mixed reviews, but the fact that it had been commissioned by the New York Metropolitan Opera (to commemorate the 500th anniversary of Christopher Columbus's arrival in the Americas) confirmed Glass's growing acceptance by the classical music establishment.
Cooperations
Throughout his career, Glass collaborated with a broad array of international musicians representing diverse traditions. With Gambian kora player Foday Musa Suso he composed music for Jean Genet's play The Screens; the work was scored for piano, kora, flute, cello, keyboards, and percussion. Glass composed Orion (2004) for sitar, pipa, didjeridu, kora, violin, and vocalists (alto and soprano); for the recording, Glass recruited the help of Suso, Shankar, and pipa player Wu Man, as well as other friends from the global music scene.
He worked on numerous occasions with world music artists David Byrne and Paul Simon. A vital figure in the wider artistic milieu, Glass cultivated relationships with artists who worked in other mediums as well, notably painter Chuck Close, who created his portrait in numerous media and for whom he composed A Musical Portrait of Chuck Close (2005). Meanwhile, Glass continued to compose in the classical music vein, completing among other works his 12th symphony, which premiered in 2019. It was the last of a trio of symphonies that were inspired by albums David Bowie had made with Brian Eno in Berlin.
Film music
was also a particular focus of Glass's corpus. By the early 21st century he had produced scores for some four dozen films, notably the dramas The Hours (2002) and Notes on a Scandal (2006) and the Errol Morris documentaries A Brief History of Time (1991) and The Fog of War: Eleven Lessons from the Life of Robert S. McNamara (2003).
Awards
Browse in the Library:
and subscribe to our social channels for news and music updates:
Glass was awarded the Japan Art Association's Praemium Imperiale in 2012 and was named a Kennedy Center honoree in 2018. He was the subject of the 2007 documentary Glass: A Portrait of Philip in Twelve Parts. His 2015 memoir Words Without Music chronicles his colorful life in piquant detail.