Follow @LibrarySheet
Howl's Moving Castle – Merry go round of Life cover by Grissini Project with sheet music and Piano Solo arr.
Browse in the Library:
and subscribe to our social channels for news and music updates:
Search Posts by Categories: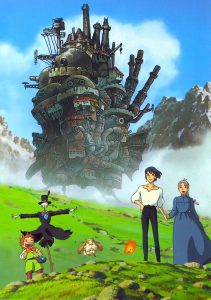 Howl's Moving Castle Joe Hisaishi soundtrack Merry Gor Round of Life, live performance by Grissini Project with Curieux orchestra.
– Grissini Project
Piano solo : Romain Vaudé Violin solo : Bastien Vidal Cello solo : Valentin Catil –
Orchestre Curieux
– Conductor : Daniel Sicard 1st violins : Celio Torina Mariane Minjou Margot Flour Hugo Tiberghien Lydie Souppaya Meiou Wang 2nd violons : Fabian Ishibashi Pauline Gillet Marie Lestrelin Nicolas Simon Margaux Dauby Violas : Oriane Lavignolle David Heusler Lauréline Didier René Tambour Cellos : Paul-Marie Kuzma Moïse Langlet Camille Sicard Rachel Fromy Markovich Contrebass : Lilas Berault Antoine Leiser Flute : Clarisse Deroin Christelle Raquillet Oboe : Coralie Menuge Chloé Riès Clarinet : Clara Lighezzolo Matthieu Gaillard Basson : Eugénie Loiseau Manon Leth French Horn : Elodie Baert Quentin Benoit Guillaume Renévot Trompets Mu Hu Rémi Pierrat Trombones : Dimitri Megherbi Drums : Milàn Tabak Percussions : Paul Riva Bastien Lafosse.