Jazz essential Chord Progressions – Part 1
In this first video of 2 parts, I have compiled 5 of the most commonly heard/used chord progressions in jazz. Each one is looked at in detail and famous Jazz tunes are used to illustrate these progressions. Take the A train, Honeysuckle rose, Moment's Notice, Satin Doll, Georgia to name a few by greats Bill Evans, John Coltrane, Duke Ellington, Ella Fitzgerald, Sarah Vaughn, Errol Garner and many more.
Jazz essential Chord Progressions – Part 2
In Part 2 of this video series, we look closely at some more killer common Jazz chord progressions with classic musical examples of the jazz greats to re-enforce the theory.
0:25 Progression 6 i to iii7 1:05 wonderful world – Louis Armstrong 1:40 Georgia – Hoagy Carmichael 2:08: I wish i knew- Nina Simone 2:40 Miles Davis – Someday my Prince will come 3:00 Louis Armstrong – On the Sunny Side of the street 3:40 i to iv- 4:05 Thad Jones – A child is Born 4.40 Charlie Parker – Yardbird Suite 5:15 Killer Joe – Benny Golson 5:35 Lush Life – Billy Strayhorn 5:55 Progression 8
6:45 Django Reinhardt – sweet georgia Brown 7:10 I got Rhythm – Sonny Stitt 7:40 Fly me to the moon – Frank Sinatra 8:20 Autumn leaves – Miles Davis 9:05 Progression 9 – Blues chord lines 10:30 Basin Street Blues – Louis Armstrong 11:07 St Thomas – Sonny Rollins 11:30 When the Saints go marching in 12:05 Progression 10 12:20 Bluesette -Toots Thieleman 13:00 Chet Baker – There never will be another you 13:25 Blues for Alice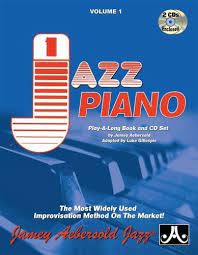 Search Posts by Categories:
and subscribe to our social channels for news and music updates: