Dave Brubeck The Essential with sheet music
David Warren Brubeck ( Dec. 6, 1920 – Dec. 5, 2012) was an American jazz pianist and composer, considered one of the foremost exponents of cool jazz. Many of his compositions have become jazz standards including "In Your Own Sweet Way" and "The Duke". Brubeck's style ranged from refined to bombastic, reflecting both his mother's classical training and his own improvisational skills. His music is known for employing unusual time signatures as well as superimposing contrasting rhythms, meters, and tonalities.
Brubeck's piano style is described by Feather/Gitler as "heavy in touch and thick with complex harmonies, which evolved in later years into a richer more melodic, but no less provocative, form of expression".
Browse in the Library:
and subscribe to our social channels for news and music updates:
Often incorrectly attributed to Brubeck, the song "Take Five", which has become a jazz standard, was composed by Brubeck's long-time musical partner, alto saxophonist Paul Desmond. Appearing on one of the top-selling jazz albums, Time Out, and written in 5/4 time, "Take Five" has endured as a jazz classic associated with Brubeck.
Despite his popularity, Brubeck was an experimental musician who introduced unusual time signatures such as 5/4, 5/8, 9/8, 7/4 and 11/4 to jazz. Paul Desmond's Take Five is in 5/4 metre. It was relased together with Brubeck's Blue Rondo a la Turk in 9/8 metre, grouped 2+2+2+3, on Time Out.
In 1951, Brubeck damaged several neck vertebrae and his spinal cord while diving into the surf in Hawaii. He would later remark that the rescue workers who responded had described him as a "DOA" (dead on arrival). Brubeck recovered after a few months, but suffered with residual nerve pain in his hands for years after. The injury also influenced his playing style towards complex, blocky chords rather than speedy, high-dexterity, single-note runs.
Brubeck organized the Dave Brubeck Quartet in 1951, with Paul Desmond on alto saxophone. They took up a long residency at San Francisco's Black Hawk nightclub and gained great popularity touring college campuses, recording a series of albums with such titles as Jazz at Oberlin (1953), Jazz at the College of the Pacific (1953), and Brubeck's debut on Columbia Records, Jazz Goes to College (1954).
When Brubeck signed with Fantasy Records, he thought he had a half interest in the company and he worked as a sort of A & R man for the label, encouraging the Weiss brothers to sign other contemporary jazz performers, including Gerry Mulligan, Chet Baker and Red Norvo. When he discovered that all he owned was a half interest in his own recording, he quit to sign with another label, Columbia Records.
In 1954, he was featured on the cover of Time, the second jazz musician to be so honored (the first was Louis Armstrong on February 21, 1949). Brubeck personally found this accolade embarrassing, since he considered Duke Ellington more deserving of it and was convinced that he had been favored for being Caucasian. Ellington himself knocked on the door of Brubeck's hotel room to show him the cover and the only reaction Brubeck could give was, "It should have been you."
Early bassists for the group included Ron Crotty, Bob Bates and his brother Norman Bates; Lloyd Davis and Joe Dodge held the drum chair. In 1956 Brubeck hired drummer Joe Morello, who had been working with Marian McPartland; Morello's presence made possible the rhythmic experiments that were to come. In 1958 African-American bassist Eugene Wright joined for the group's U.S. Department of State tour of Europe and Asia. The group visited Poland, Turkey, India, Sri Lanka (then Ceylon), Pakistan, Iran and Iraq on behalf of the U.S. Government. They spent two weeks in Poland, giving thirteen concerts and spending time visiting with Polish musicians and citizens as part of the People-to-People program. Wright became a permanent member in 1959, making the "classic" Quartet's personnel complete. During the late 1950s and early 1960s Brubeck canceled several concerts because the club owners or hall managers continued to resist the idea of an integrated band on their stages. He also canceled a television appearance when he found out that the producers intended to keep Wright off-camera.
In 1959, the Dave Brubeck Quartet recorded Time Out, an album about which the record label was enthusiastic but which they were nonetheless hesitant to release. Featuring the cover art of S. Neil Fujita, the album contained all original compositions, almost none of which were in common time. Nonetheless, on the strength of these unusual time signatures (the album included "Take Five", "Blue Rondo à la Turk", and "Three To Get Ready"), it quickly went Platinum. It was the first jazz album to sell more than a million copies.
Time Out was followed by several albums with a similar approach, including Time Further Out: Miro Reflections (1961).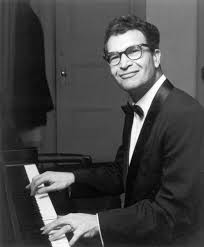 These albums (except the last) were also known for using contemporary paintings as cover art, featuring the work of Joan Miró on Time Further Out, Franz Kline on Time in Outer Space, and Sam Francis on Time Changes.
On a handful of albums in the early 1960s, clarinetist Bill Smith replaced Desmond. These albums were devoted to Smith's compositions and thus had a somewhat different aesthetic than other Brubeck Quartet albums. Nonetheless, according to critic Ken Dryden, "[Smith] proves himself very much in Desmond's league with his witty solos". Smith was an old friend of Brubeck's; they would record together, intermittently, from the 1940s until the final years of Brubeck's career.
In the early 1960s, Brubeck and his wife, Iola, developed a jazz musical, The Real Ambassadors, based in part on experiences they and their colleagues had during foreign tours on behalf of the Department of State. The soundtrack album, which featured Louis Armstrong, Lambert, Hendricks & Ross, and Carmen McRae was recorded in 1961; the musical was performed at the 1962 Monterey Jazz Festival.
At its peak in the early 1960s, the Brubeck Quartet was releasing as many as four albums a year. Apart from the "College" and the "Time" series, Brubeck recorded four LPs featuring his compositions based on the group's travels, and the local music they encountered. Jazz Impressions of the U.S.A. (1956, Morello's debut with the group), Jazz Impressions of Eurasia (1958), Jazz Impressions of Japan (1964), and Jazz Impressions of New York (1964) are less well-known albums, but all are brilliant examples of the quartet's studio work, and they produced Brubeck standards such as "Summer Song", "Brandenburg Gate", "Koto Song", and "Theme From Mr. Broadway". (Brubeck wrote, and the Quartet performed, the theme song for this Craig Stevens CBS drama series; the music from the series became material for the New York album.) In 1961, Brubeck appeared in a few scenes of the British jazz/beat film All Night Long, which starred Patrick McGoohan and Richard Attenborough. Brubeck merely plays himself, with the film featuring close-ups of his piano fingerings. Brubeck performs "It's a Raggy Waltz" from the Time Further Out album and duets briefly with bassist Charles Mingus in "Non-Sectarian Blues".
In the early 1960s Dave Brubeck was the program director of WJZZ-FM radio (now WEZN-FM). He achieved his vision of an all-jazz format radio station along with his friend and neighbor John E. Metts, one of the first African Americans in senior radio management. The final studio album for Columbia by the Desmond/Wright/Morello quartet was Anything Goes (1966) featuring the songs of Cole Porter. A few concert recordings followed, and The Last Time We Saw Paris (1967) was the "Classic" Quartet's swan-song.
In 1967 Brubeck disbanded the Dave Brubeck Quartet to concentrate on composing. In 1968, he formed a new quartet that included the more swinging Gerry Mulligan in place of the retiring Paul Desmond as well as Alan Dawson and Jack Six. They played together until 1972. Then, Dave began to play with his sons Darius (keyboards), Dan (drums) and Chris (bass guitar and bass trombone). They stayed together until 1974. Again, Brubeck retired to write extended works, including the oratorio The Light in the Wilderness.
From 1977 to 1979, Dave formed a new quartet with Jack Six, Rand Jones and Bill Smith (clarinet) or Bob Militello (reeds). In 1987, Brubeck composed and performed music for the papal visit. He has also played for every American president since John F. Kennedy. From the 1980s on, Dave received numerous awards, including a Lifetime Achievement award in 1996 from the National Academy of Recording Arts and Sciences.
In 1995, in celebration of his 75th birthday, Brubeck played two concerts in the National Cathedral in Washington, D.C. He performed an hour-long Mass, To Hope! (A Celebration) and premiered the choral work This Is the Day.
In his career, Dave Brubeck has collaborated with Louis Armstrong, Carmen McRae, Jimmy Rushing and many others.
As the concert in Lucerne proved (see the review below), Brubeck still plays at his best and continues to compose. According to his manager, an album with new compositions is to be recorded this fall.