Browse in the Library:
and subscribe to our social channels for news and music updates:
CARLES TREPAT, guitar concert LIVE at Teatro Colón, A Coruña 2014
Tracklist
FERNANDO SOR Andante largo, op. 5 nº 5 MIGUEL GARCÍA (Padre Basilio) Minueto (07:02​) Sonata de Elami (09:17​) J. S. BACH (Tr.: M. Llobet) Sarabande (14:50​) Bourrée (18:49​) (de la Partita I BWV 1002 para violín) JULIÁN ARCAS Bolero (23:05​) Soleá (26:00​) — ISAAC ALBÉNIZ Capricho catalán (32:50​) ENRIQUE GRANADOS La maja de Goya (36:43​) El mirar de la maja (42:22​)
MANUEL LÓPEZ-QUIROGA Dos zambras La Salvadora (46:10​) Y sin embargo te quiero (49:44​) JUAN MOSTAZO Los piconeros (Bulerías del siglo XVIII) (53:34​) — CONSUELO VELÁZQUEZ Amar y vivir (58:12​) MAGÍN ALEGRE Americana (1:03:05​) POPULAR CATALANA El cant dels ocells (1:07:17​)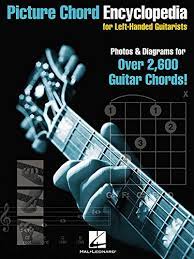 Carles Trepat
Carles Trepat (born 1960 in Lleida, Catalunya) is a Catalan classical guitarist. He has won several international prizes, including the "Premio Tárrega" in the "Certamen Internacional Francisco Tárrega de Benicàssim". In July 2014, he was awarded with the "Honorific Prize José Tomás" in Petrer.
Trepat was born in Lérida (Spain) in 1960, where he started studying guitar when he was thirteen with Jordi Montagut. In 1976, he attended the last classical guitar course given by Emilio Pujol who was a student of Francisco Tárrega. Some of his other teachers were José Tomás, Alberto Ponce, Eduardo Sainz de la Maza and Rafael Andia.
Trepat was an assistant professor of José Tomás, and he usually plays with historical guitars made by luthiers like Antonio Torres, Joseph Pagés, Santos Hernández, Hermanos Conde or modern guitars build by José Luis Romanillos and Daniel Bernaert. Some of his latest performances were given with real gut and silk strings on his 1892 Antonio Torres guitar.
He is credited for discovering and playing the music of Miguel García -Padre Basilio-, who was Dionisio Aguado's teacher. Some of his CD recordings include music by Federico Mompou, Manuel Quiroga, Isaac Albéniz, Enrique Granados, Francisco Tárrega, Julián Arcas, Antonio José and Miguel Llobet among others.
Discography
"Música espanyola per a guitarra" CD, La mà de guido, 1995
"Llora la Guitarra" Maestro Quiroga/Carles Trepat CD, Nuevos Medios, 1999
"El Romancero Gitano i 10 Cançons Tradicionals" Carles Trepat, Jordi Casas Bayer Cor De Cambra Del Palau De La Musica Catalana CD, Discmedi, 1999
"Carles Trepat interpreta Frederic Mompou" CD ,ZANFONIA, 2000
"El Albaicín" CD, Nuevos Medios, 2007
"Boccherini: La musica notturna delle strade di Madrid" Cuarteto Casals, Carles Trepat ,Eckart Runge. CD Harmonia Mundi 2011
"Granados-LLobet: …100 anys d'un viatge" Carles Trepat. 2015
"Quiroga. Versiones a la guitarra de la copla por Carles Trepat" Double CD, EMEC, 2015
Carles Trepat undoubtedly stands out among the current classical guitarists. As much as the virtuosity, the exceptional musicality indicates its style, very personal. His repertoire ranges from flamenco and contemporary to Renaissance and Baroque.
Carles Trepat usually plays emblematic guitars by one of the most important masters: Antonio Torres, Santos Hernández and José L. Romanillos. He published several original pieces and his Tribute to Baden Powell was awarded at the 1994 Carrefour Mondiale de la Guitare in Martinique. from Albéniz's "Iberia" the guitar alone, El Romancero Gitano i 10 Cançons tradicionals (2008, with the Chamber Choir of the Palau de la Música Catalana) or Boccherini: La música notturna delle strade de Madrid (2011).
Carles Trepat is a singular artist. Heir to the rich Catalan guitar tradition, he responds to the profile of the humanist musician: performer, researcher, pedagogue and composer.
Behind his simplicity, bordering on shyness, he hides a fine sensitivity and a sharp intelligence. His art on the guitar is sincere, free of artifice and mannerisms, and evocative to the core. His musical experience and a whole series of life events have led him to meet the very personal voice of the 'Spanish guitar'. His relationship with the 'Torres' guitars has marked the starting point of this intense search.
Through the juicy interview that he has granted us in Córdoba, on the occasion of the course he teaches at the Conservatory, Carles Trepat -one of the most important guitarists of his generation-evokes some biographical traces of his teachers, tells us about their decisive meeting with Tárrega's 'Torres' guitar and his love for vintage guitars, he reveals his next recording and publishing projects and shares with us his personal vision of the history of the guitar. Surely this interview will be a good starting point to get closer to this artist and his rich musical thought.
Browse in the Library:
and subscribe to our social channels for news and music updates: