Search Posts by Categories:
and subscribe to our social channels for news and music updates:
Max Richter
Max Richter (March 22, 1966, Hamelin, Germany) is a German producer, pianist and composer of contemporary and minimalist music, known for his vast production. He composes and records his own music; he writes for theater, opera, ballet, and film; he produces and collaborates in the recording and presentation of other artists. He has recorded seven solo albums and his music is widely used in movies.
Born in Germany and raised in the UK, Max Richter studied composition and piano at the University of Edinburgh, at the Royal Academy of Music, and later with the composer Luciano Berio in Florence.
When he completed his studies, he co-founded the Piano Circus, an iconoclastic classical music ensemble in which he performed for ten years alongside such names as Arvo Pärt, Brian Eno, Philip Glass, Julia Wolfe and Steve Reich.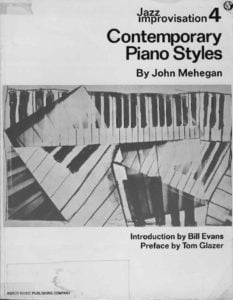 In the late 1990s, he worked with some electronic music artists, most notably the Future Sound of London ensemble, on the Dead Cities album. He later collaborated with them for a period of two years, also contributing to the albums The Isness and The Peppermint Tree and Seeds of Superconsciousness. Also, with Roni Size, winner of the Mercury Prize, in his work In the Mode.
In June 2002, he released his first solo album: Memoryhouse, recorded with the BBC Philharmonic Orchestra, to be followed in March 2003 by The Blue Notebooks, released with readings by Tilda Swinton on the FatCat record label.
In 2005, he produced Vashti Bunyan's critically acclaimed comeback album, Lookaftering.
In 2006, he released the album Songs from Before, based on the texts of Haruki Murakami, read by Robert Wyatt. The same year, Richter began work on From the Art of Mirrors, the soundtrack for Derek Jarman's previously unreleased Super-8 films.
His most recent works experiment with the notions of classical music and its limits. 24 Postcards in Full Colour, released in August 2008, is an experimental work in which he composes 24 ringtones for the telephone.
He has worked extensively for soundtracks, installations, and theater; most recently on his Infra album with choreographer Wayne MacGregor and Julian Opie for the Royal Ballet in London.
In 2008, he was named European Composer of the Year, for his scores for Waltz with Bashir, an animated film by Ari Folman for which he was also nominated for the Prix de France de la Musique.
In recent years he has collaborated on soundtracks for European and American films, such as My Trip to Al Qaeda (by Alex Gibney), Womb (directed by Benedek Fliegauf) and Last Word (by David McKenzie). He has also performed at the Hebbel-Theater in Berlin, at the Union Chapel in London and at the Burgos Festival (Spain).
He collaborated on the soundtrack for the series The Leftovers, which includes variations of his theme Vladimir's Blues, from the album The Blue Notebooks.
As background music for the Nina Ricci fall/winter 2010 catwalk, he used Organun and The Haunted Ocean, which gave it a mysterious and gothic touch.
Search Posts by Categories:
and subscribe to our social channels for news and music updates: