Search Posts by Categories:
and subscribe to our social channels for news and music updates: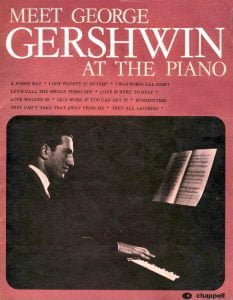 'Somebody Loves Me' is a popular song, with music written by George Gershwin and lyrics by Ballard MacDonald and Buddy DeSylva. The song was published in 1924 and appeared in George White's Scandals of 1924.
The earliest recordings of 'Somebody Loves Me' were a series of popular versions in 1924 and 1925 by Paul Whiteman, Ray Miller, Marion Harris and Cliff Edwards (aka Ukulele Ike), with Whiteman's version being the highest rated.
"Somebody Loves Me" was a popular hit in the first few years after its Broadway appearance, and was later performed primarily by jazz artists who found it an attractive vehicle. In the late 1940s, crossover artists Nat 'King' Cole and Peggy Lee made popular versions, but in 1952 the Canadian vocal group the Four Lads recorded a version that hit the charts. A reorganized version of the group continues to perform today.
Search Posts by Categories:
and subscribe to our social channels for news and music updates: