Search Posts by Categories:
and subscribe to our social channels for news and music updates: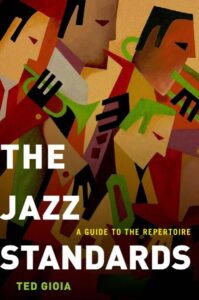 "If You Go Away" is an adaptation of the 1959 Jacques Brel (Belgium) song "Ne me quitte pas" with English lyrics by Rod McKuen".
Personnel:
Stan Getz – tenor saxophone Daniel Humair – drums Joachim Kuhn – piano Torrie Zito – piano Helen Merrill – vocals Jean-Francois / Jenny Clark – bass
Stan Getz
Stanley Gayetzki, better known as Stan Getz (Philadelphia, February 2, 1927-Malibu, California, June 6, 1991), was an American jazz tenor saxophonist.
Considered one of the most important tenor saxophonists in the history of jazz, he was known by the nickname of The Sound ('The Sound') due to his warm and lyrical tone, noticeable in songs such as his version of The Girl from Ipanema. Getz's first influence was the light, smooth tone of Lester Young.
Born in Philadelphia, when he was four years old his family moved to New York, where he lived in the Bronx. The street fights and the attitude of others towards his Jewish background caused him to develop a strong, proud and defiant personality.
He started out studying double bass and bassoon before settling on the sax at the age of thirteen, when his father bought him one.
At fifteen, he made his professional debut with the Dick 'Stinky' Rogers orchestra and until 1946 he played successively in nine big bands, some like Benny Goodman's, with which he recorded his first solos. At nineteen, he traveled to Los Angeles where he listened to Dexter Gordon and Wardell Gray, and became enthusiastic about those two great tenor saxophones that combined in their styles the teachings of Lester Young and Charlie Parker.
In 1947, he began to work in an orchestra conducted by Tony de Carlo, with whom he played mambos at Pontrelli's club. This formation was somewhat atypical since four soloists played in it, all with tenor sax. They adopted an aerial style, a sonority covered in a very 'Lester-like' felt that soon led to their being nicknamed 'The Brothers'. Woody Herman, who was looking for personality for his new orchestra, conquered by his sound, hired them all together except Jimmy Giuffre.
In December 1948 he recorded his historic solo album on Early Autumn. Overnight, his name became much more widely known, and he earned the nickname 'The Sound'. In 1949, he left Woody Herman's orchestra, and began leading combos with Horace Silver, Al Haig, both pianists, Roy Haynes or Tiny Kahn, drummers, and guitarist Jimmy Raney. From 1952 he began his collaboration with the producer Norman Granz.
In the 1950s, Getz became quite famous playing cool with a young Horace Silver, Oscar Peterson, and many others. Getz's first two quintets were especially famous for their musicians, which included Charlie Parker's rhythm section with drummer Roy Haynes, pianist Al Haig, and bass Tommy Potter. In 1955 his West Coast Jazz album was released, which had a great impact as a paradigm of the homonymous style. Later, as early as 1958, Getz attempted to escape his drug addiction (for which he had been arrested four years earlier) by moving to Copenhagen, Denmark.
In 1961, he returned to the United States, where he found that the American public had forgotten him, largely because of John Coltrane. To 'fight back' he recorded his landmark album Focus. Getz became very fond of Brazilian bossa nova music, due to its relaxed and romantic cadence and rhythm, so the album that put him back in popularity was Jazz Samba, his first 'bossa-nova' album recorded with the guitarist Charlie Byrd in 1962. The song titled 'Jazz Samba' was an adaptation of Jobim's composition 'So Danco Samba'. Getz won the Grammy for best jazz performance in 1963 for the song 'Detuned.'
The next step in this harmonious fusion was the meeting with Brazilian musicians. Getz recorded with composer Antonio Carlos Jobim, guitarist João Gilberto and his wife, singer Astrud Gilberto. His collaboration on 'Garota de Ipanema' (The Girl from Ipanema) (1963) won the Grammy, making Jobim's style, known as bossa-nova, famous and popular. This piece became one of the best-known and most covered jazz songs in the history of music.
The Getz/Gilberto album won two Grammy Awards in 1965, for Best Album and Best Single, beating The Beatles with 'A Hard Day's Night.' This was undoubtedly a huge victory for jazz and bossa-nova and led to the spread of this music among millions of people around the world, paving the way for Brazilian music and its instruments to join jazz.
Stan Getz perfectly understood the language of bossa-nova and sounded completely natural in the recordings he made with Brazilian musicians. Brazilian jazz has survived and has clearly influenced the works of famous jazz musicians such as Wes Montgomery and Joe Henderson. In 1967 and later years, Getz became more interested in jazz-rock fusion and other post bop trends, making music more and more personal, and recording albums with Chick Corea, Stanley Clarke or Gary Burton.
Throughout the 1980s he collaborated with pianists like Jim McNeely and Kenny Barron, double bass players like Jiri Mraz and Rufus Reid, and drummer Victor Lewis. On several occasions when he visited Mexico in the 60s and 70s he liked to go to Acapulco and play with local musicians such as la chala, le cuijè etc…especially with Macario Luviano Ruíz, whom Stan Getz had great admiration for his way of playing the piano and saxophone.
In 1988, he interrupted his European performances, when he was diagnosed with liver cancer. But he kept playing until practically his last day, June 6, 1991.
In 1998, the 'Stan Getz Library and Media Center' located at the Berklee Conservatory of Music, was dedicated to the memory of the saxophonist thanks to a donation from the Herb Alpert Foundation.
Stan Getz Quotes
'My life is the music. And in some vague, mysterious, and subconscious way, I have always been driven by an intense inner urge that has led me to, almost compulsively, seek perfection in music, sometimes – indeed, almost always – at the expense of everything in the rest of my life.' – Stan Getz.
'Impeccable technique, perfect timing, a strong sense of melody and more than enough technique with harmonics, fabulous memory and a wonderful ear. Add to it an excellent sense of dynamics, tempo, and structure. Cover it with a sound of pure gold and you have Stan Getz.' – Pianist Lou Levy.
'Let's admit it. We [tenor saxophones] would all like to play like he does, if we could.' -John Coltrane.