Browse in the Library:
and subscribe to our social channels for news and music updates:
Jesper Kyd – Ezio's Family (piano sheet music)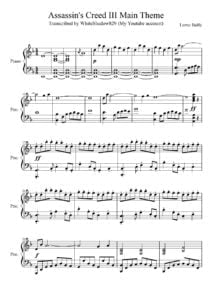 Jesper Jakobson Kyd
Jesper Jakobson Kyd (born February 3, 1972) is a Danish-born video game soundtrack composer who gained acclaim for composing music for the Hitman series.
He started playing piano at an early age. Later, for many years, he was learning classical guitar, music theory, choir and classical composition on piano. His interest in music was sparked when he received, at age 14, a Commodore 64 (personal computer of that time), which allowed him to compose his own music.
During that time, he worked on the demoscene and started creating music for different demo-groups on his Commodore 64. Several years later he got an Amiga computer, which had much more sound processing capacity, and with which he achieved great fame composing mod files.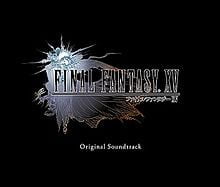 He later formed a demo-group called silents DK with his friend Mikael Balle. After another long time he started a collaboration with a group of programmers known as Crionics, which would be vital for his professional career development. He also created and charted a wild demo for Global Trash 2, alongside Mikael Balle.
At this point he decided to leave the demoscene to focus on his professional career as a video game musician. He and his friends from the demoscene created the Zyrinx computer game development team, and began working on a game called Subterrania for the Sega Genesis. The game was a great success, and the game's music received good reviews, many calling it one of the best for its particular system. Since then, the game has been a commercial success.
Jesper Kyd and the rest of the group settled in Boston, Jesper Kyd composed music for two more 'Zyrinx' titles, 'Red Zone' and 'Scorcher'; furthermore, he in turn developed music for games such as 'Amok' and 'The Adventures of Batman & Robin' before video game publisher 'Scavenger' went bankrupt, causing Zyrinx to disband.
Even though his friends went back to Denmark to start IO Interactive, Jesper Kyd decided to travel to New York to set up his own studio in Manhattan called Nano Studios. And while it's hard to get a job as a 'part-time' musician in the computer game industry, Jesper Kyd decided to get some jobs since he made various connections in the industry while he lived in the US.
Jesper Kyd's true fame comes with the video game Hitman: Codename 47. The soundtrack was based on urban sounds and ethnic instrumentation. This immediately caught the attention of many magazines around the world. MP3.com declared the Hitman soundtrack one of the best pieces of video game music of the entire decade (1990s). His next big step was the soundtrack for Hitman 2: Silent Assassin, which was recorded with the 110 musicians of the Budapest Symphony Orchestra and its choir. It was a highly praised job according to IGN articles.
The next work contained heroic and densely atmospheric music for the action-adventure video game Freedom Fighters, which was recorded with the 'Hungarian Radio Choir'. This established Jesper Kyd at the top of the 'A-list' of innovative songwriters in interactive entertainment. Billboard Digital Entertainment Awards nominated Jesper Kyd for Best Soundtrack, he was also nominated for Game Audio Guild Awards for 'Best Song with Original Vocal-Choral' (Marche of Empire).
The leading video game site, Game Spot, awarded Freedom Fighters as the soundtrack of the year. Its style of fusion between modern electronica, symphony and choirs was revealed in Hitman: Contracts, which received great acclaim from international critics as a true masterpiece, very original. This was awarded the British Academy of Film and Television Arts (BAFTA) Most Original Soundtrack for Games, and also won Best Cinematic Soundtrack at the 2005 GANG Awards, a musical experience, but few have achieved it in such a consistent and satisfying way as Jesper Kyd has,' stated EQ magazine.
Giving continuity to the great success and recognition achieved, Jesper Kyd, with a great knowledge of the character, history and saga of Hitman; manages to improve the music and make a more mature work in conjunction with the new challenges of the character, and thus makes the soundtrack of the video game Hitman: Blood Money, with a powerful mix of environmental, electronic and classical orchestrations, making it improve its impact dramatic and emotional in each piece.
The soundtrack for this game was recorded with the 150 members of the Budapest Symphony Orchestra and the Hungarian Radio Choir, with scores he produced himself; Fusing several tracks of electronic music with acoustic, he was able to make the soundtrack of Hitman Blood Money, an epic orchestral, electronic and a mixture of both.
Other works include the soundtrack for the modern anime video game known as Robotech Invasion, the cinematic for the game Tom Clancy's Splinter Cell: Chaos Theory, directed by Andy Davis; plus upcoming works like the fantasy game (MMORPG) The Chronicles of Spellborn, and the sci-fi game Unreal Tournament 2007. For now, he will continue to work on the next titles released by Ubisoft and Eidos Interactive.
He has also participated in the development of the soundtrack for the Ubisoft Assassin's Creed video game saga.
His last job was with the THQ company, serving as the main composer of the soundtrack in the second installment of the successful Darksiders saga, achieving an impeccable result, considered one of his best works.
filmography
Films
Death of a Saleswoman (2002)
Pure (2002)
Night All Day (2003)
Sweet Insanity (2006)
La Passion de Jeanne d'Arc (2007)
Staunton Hill (2008)
A Perfect Soldier (2010)
Chronicles of the Ghostly Tribe (2015)
Tumbbad (2018)
TV series
The Resistance (2009)
Métal Hurlant Chronicles Season 1 (2012)
Métal Hurlant Chronicles Season 2 (2013)
Short Films
Organizm (2000)
The Lion Tamer (2001)
Going with Neill 2001)
Day Pass (2002)
Paper Plane Man (2002)
Pure (2002)
Cycle (2003)
Impulse (2006)
Virus (2006)
The Auctioneers (2010)
Somnolence (2011)
Assassin's Creed: Embers (2011)
Video games
Assassin's Creed
Assassin's Creed is a 2007 sandbox-style stealth action-adventure video game developed by Ubisoft Montreal and published by Ubisoft. The game was released for Xbox 360 and PlayStation 3 in November 2007 and for PC in April 2008.
The game focuses on the use of a machine called 'Animus', which allows its users to see genetic memories of their ancestors, centered on the protagonist, a bartender named Desmond Miles. As Desmond relives memories of one of his ancestors, the Assassin Altaïr Ibn-La'Ahad who lived in the Holy Land during the Third Crusade, details of a battle between two ancient sects, the Knights Templar and the Assassin Order, emerge. as they both search for an artifact known as the 'Piece of Eden'.
Assassin's Creed received mostly positive reviews, both for its story and gameplay, receiving several awards at E3 2006. In November 2009, a sequel was released in the form of Assassin's Creed II, building on the foundation established by Assassin's Creed.
Browse in the Library:
and subscribe to our social channels for news and music updates: