Follow @LibrarySheet
Table of Contents
Pharoah Sanders (born Farrell Sanders; October 13, 1940 – September 24, 2022) was an American jazz saxophonist. A member of John Coltrane's groups of the mid-1960s, Sanders is known for his overblowing, harmonic, and multiphonic techniques on the saxophone, as well as his use of "sheets of sound".
He released over 30 albums as a leader and collaborated extensively with Leon Thomas and Alice Coltrane, among others. Saxophonist Ornette Coleman described him as "probably the best tenor player in the world".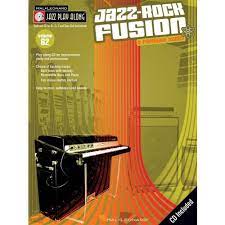 Sanders' music has been called spiritual jazz due to his inspiration in religious concepts such as Karma and Tawhid, and his rich, meditative aesthetic. This style is seen as a continuation of Coltrane's work on albums such as A Love Supreme.
As a result, Sanders is considered to have been a disciple of Coltrane or, as Albert Ayler said, "Trane was the Father, Pharoah was the Son, I am the Holy Ghost".
Pharoah Sanders is one of the most beloved avant-garde jazz musicians in history outside his work with John Coltrane, thanks to a vast discography in which he has displayed an intense, multiphonic and an experimental, meditative approach to jazz that has influenced contemporary musicians like Kamasi Washington.
He is considered one of the pioneers of cosmic jazz -also known as astral jazz-along with John, Alice Coltrane and Sun Ra, with whom he collaborated on several occasions. Today, at 80 years old, together with Floating Points and the London Symphony Orchestra, he signs one of the best albums of the year, "Promises", the Album of the Week.
In the comments that you have left us on networks about the album, some readers have not hesitated to describe 'Promises' as the "great album of the year" and even as "one of the best albums in history". Others have rated it "10 out of 10" or described it as "an absolutely unforgettable trip."
But there are also those who have come out against the admiration aroused by 'Promises' to defend Sanders's classic work, at the height of the greatest: «I think he is ignored a lot, everything he did since the end of the 60s already throughout the 70s is wonderful. On those recordings are some of the best American symphonies of the 20th century, he is definitely in the big name club with Charles Mingus, John Coltrane or Miles Davis.
Pharoah Sanders' work is characterized by its intensity on the saxophone, which Coltrane admired since he was more of a technical musician, but also by its component of improvisation and chaos in the free-jazz style of Ornette Coleman, and by exploring a type of of more meditative and spiritual jazz composition influenced by religions such as Buddhism or Hinduism.
Pharoah Sanders' music has also often incorporated traditional Latin, African, or Aboriginal percussion and rhythmic patterns. His discography is an ocean to dive through, but in a strange way some of his best-regarded works, such as 'Tauhid', 'Izipho Zam' or 'Live at The East' (recorded in a Brooklyn center called The East, not in the east of the globe) are not found on Spotify, although it is possible to listen to them on YouTube. These are five of the best:
Karma (1969)
Sanders' time on jazz label Impulse!, one of the first to sign John Coltrane, is considered his best, and 'Karma' is one of his most impressive works. The 1960s are politically turbulent and some free jazz musicians seek to escape from reality through spirituality, such as Sanders, who delivers a 33-minute piece on 'Karma' called 'The Creator Has a Master Plan' that achieves sound on the radio. The musician uses mantras and instruments such as the horn or the flute to draw tropical images that move between calm and wild euphoria.
Jewels of Thought (1969)
Making its spirituality very clear, the first cut of 'Jewels of Thought' is titled 'Hum-Allah-Hum-Allah-Hum-Allah'. 'Jewels of Thought' is known for alternating moments of calm and meditation with others of supreme viscerality, and also for incorporating instruments such as the reed flute. 'Sun in Aquarius', the second cut, starts from a more or less controlled free-jazz to take it to a limit not suitable for unaccustomed ears: it borders on the «noise» category.
Summun Bukmun Umyun (1970)
Years later, Sanders will release an album called 'Africa' that will include his hit 'You've Got to Have Freedom', but the sounds of this continent will influence him from the beginning of his career. 'Summun Bukmun Umyun' gets its title from a verse in the Koran that alludes to the "deaf, the dumb and the blind", that is, the "non-believers", and Sanders composes this piece with the aim of "enlightening us".
He almost succeeds because 'Summun Bukmun Umyun' uses a thousand percussion and African and Latin polyrhythms, as well as drones, to put together a rich and enriching work that pushes us directly towards the "house of the Lord".
Black Unity (1971)
From 1971 to today, 50 years have passed, a blink of time is if you take into account how relevant a title like 'Black Unity' sounds today. In this unique 37-minute composition, which on vinyl has to be divided into two parts, as required by the format of the time, Sanders explores Latin, African, Aboriginal and Native American sounds to offer his own vision of free-jazz.
'Black Unity' is a feverish party with moments of ecstasy, where the instruments sound so frenetic and so well oiled that when you listen to them for a moment you seem to be sweating, suffocated, as if you were inside that same celebration.
Thembi (1971)
Released in the same year as 'Black Unity', 'Thembi' is different in several ways: the sequence no longer includes very long pieces that take up the entire side of a vinyl, but several compositions that are shorter than usual, and 'Thembi' is also known for the variety of instruments played on the recording, including the balofón that titles one of the cuts.
'Astral Traveling', one of Sanders' most beloved compositions, is on this album, and the musician composed it improvising on an electric piano found in a studio, leaving his bandmates speechless. The reason for its title: "I had been studying astral projections and the music sounded like we were floating in space."
Personnel:
Pharoah Sanders – Tenor Saxophone, Soprano Saxophone, Bells, Percussion Michael White – Violin, Percussion Lonnie Liston Smith – Piano, Electric Piano, Claves, Percussion Cecil McBee – Bass, Finger Cymbal, Percussion Clifford Jarvis – Drums, Maracas, Bells, Percussion
Browse in the Library:
and subscribe to our social channels for news and music updates: