Search Posts by Categories:
and subscribe to our social channels for news and music updates:
Pyotr Ilyich Tchaikovsky: The 100 most inspiring musicians of all time
Pyotr Ilyich Tchaikovsky (b. April 25 [May 7, New Style], 1840, Votkinsk, Russia —d. Oct. 25 [Nov. 6], 1893, St. Petersburg) is largely regarded as the most popular Russian composer of all time. His music has always had great appeal for the public in virtue of its tuneful, open-hearted melodies, impressive harmonies, and colourful, picturesque orchestration, all of which evoke a profound emotional response.
His oeuvre includes 7 symphonies, 11 operas, 3 ballets, 5 suites, 3 piano concertos, a violin concerto, 11 overtures (strictly speaking, 3 overtures and 8 single movement programmatic orchestral works), 4 cantatas, 20 choral works, 3 string quartets, a string sextet, and more than 100 songs and piano pieces.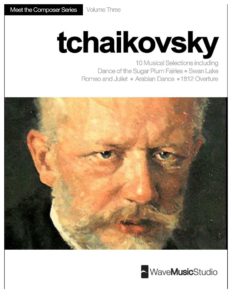 Early Years
Tchaikovsky was the second of six surviving children of Ilya Tchaikovsky, a manager of the Kamsko-Votkinsk metal works, and Alexandra Assier, a descendant of French émigrés. He manifested a clear interest in music from childhood, and his earliest musical impressions came from an orchestrina in the family home. At age four he made his first recorded attempt at composition, a song written with his younger sister Alexandra.
In 1845, he began taking piano lessons with a local tutor, through which he became familiar with Frédéric Chopin's mazurkas and the piano pieces of Friedrich Kalkbrenner.
In 1850, Tchaikovsky entered the prestigious Imperial School of Jurisprudence in St. Petersburg, a boarding institution for young boys, where he spent nine years. He proved a diligent and successful student who was popular among his peers. At the same time Tchaikovsky formed in this all-male environment intense emotional ties with several of his schoolmates.
In 1854 his mother fell victim to cholera and died. During the boy's last years at the school, Tchaikovsky's father invited the professional teacher Rudolph Kündinger to give him piano lessons. At age 17 Tchaikovsky came under the influence of the Italian singing instructor Luigi Piccioli, and thereafter Tchaikovsky developed a lifelong passion for Italian music.
Wolfgang Amadeus Mozart's Don Giovanni proved another revelation that deeply affected his musical taste. In the summer of 1861 he traveled outside Russia for the first time, visiting Germany, France, and England, and in October of that year he began attending music classes offered by the recently founded Russian Musical Society. When St. Petersburg Conservatory opened the following fall, Tchaikovsky was among its first students.
Tchaikovsky spent nearly three years at St. Petersburg Conservatory, studying harmony and counterpoint with Nikolay Zaremba and composition and instrumentation with Anton Rubinstein. Among his earliest orchestral works was an overture entitled The Storm (composed 1864), a mature attempt at dramatic program music. The first public performance of any of his works took place in August 1865, when Johann Strauss the Younger conducted Tchaikovsky's Characteristic Dances at a concert in Pavlovsk, near St. Petersburg.
Middle Years
After graduating in December 1865, Tchaikovsky moved to Moscow to teach music theory at the Russian Musical Society, soon thereafter renamed the Moscow Conservatory. He found teaching difficult, but his friendship with the director, Nikolay Rubinstein, helped make it bearable. Within five years Tchaikovsky had produced his first symphony, Symphony No. 1 in G Minor (composed 1866; Winter Daydreams), and his first opera, The Voyevoda (1868).
In 1868 Tchaikovsky met a Belgian mezzo-soprano named Désirée Artôt, with whom he fleetingly contemplated a marriage, but their engagement ended in failure. he opera The Voyevoda was well received, even by the The Five, an influential group of nationalistic Russian composers who never appreciated the cosmopolitanism of Tchaikovsky's music.
In 1869, Tchaikovsky completed Romeo and Juliet, an overture in which he subtly adapted sonata form to mirror the dramatic structure of Shakespeare's play. Nikolay Rubinstein conducted a successful performance of this work the following year, and it became the first of Tchaikovsky's compositions eventually to enter the standard international classical repertoire.
In March 1871 the audience at Moscow's Hall of Nobility witnessed the successful performance of Tchaikovsky's String Quartet No. 1, and in April 1872 he finished another opera, The Oprichnik. While spending the summer at his sister's estate in Ukraine, he began to work on his Symphony No. 2 in C Minor, later dubbed The Little Russian, which
he completed later that year.
The Oprichnik was first performed at the Maryinsky Theatre in St. Petersburg in April 1874. His next opera, Vakula the Smith (1874), later revised as Cherevichki (1885; The Little Shoes), was similarly judged. In his early operas the young composer experienced difficulty in striking a balance between creative fervour and his ability to assess critically the work in progress.
However, his instrumental works began to earn him his reputation, and, at the end of 1874, Tchaikovsky wrote his Piano Concerto No. 1 in B-flat Minor, a work destined for fame despite its initial rejection by Rubinstein. The concerto premiered successfully in Boston in October 1875, with Hans von Bülow as the soloist. During the summer of 1875,
Tchaikovsky composed Symphony No. 3 in D Major, which gained almost immediate acclaim in Russia.
Years of Fame
At the very end of 1875, Tchaikovsky left Russia to travel in Europe. He was powerfully impressed by a performance of Georges Bizet's Carmen at the Opéra-Comique in Paris; in contrast, the production of Richard Wagner's Ring cycle, which he attended in Bayreuth, Germany, during
the summer of 1876, left him cold. In November 1876 he put the final touches on his symphonic fantasia Francesca da Rimini, a work with which he felt particularly pleased.
Earlier that year, Tchaikovsky had completed the composition of Swan ake, which was the first in his famed trilogy of ballets. The ballet's premiere took place on Feb. 20, 1877, but it was not a success owing to poor staging and choreography.
The growing popularity of Tchaikovsky's music both within and outside of Russia inevitably resulted in public interest in him and his personal life. Although homosexuality was officially illegal in Russia, the authorities tolerated it among the upper classes.
But social and familial pressures, as well as his discomfort with the fact that his younger brother Modest was exhibiting the same sexual tendencies, led to Tchaikovsky's hasty decision in the summer of 1877 to marry Antonina Milyukova, a young and naive music student who had declared her love for him. Tchaikovsky's homosexuality, combined with an almost complete lack of compatibility between the couple, resulted in matrimonial disaster—within weeks he fled abroad, never again to live with his wife.
This experience forced Tchaikovsky to recognize that he could not find respectability through social conventions and that his sexual orientation could not be changed.
The year 1876 saw the beginning of the extraordinary relationship that developed between Tchaikovsky and Nadezhda von Meck, the widow of a wealthy railroad tycoon; it became an important component of their lives
for the next 14 years. A great admirer of his work, she chose to become his patroness and eventually arranged for him a regular monthly allowance; this enabled him in 1878 to resign from the conservatory and devote his efforts to writing music. Thereafter he could afford to spend the winters in Europe and return to Russia each summer.
The period after Tchaikovsky's departure from Moscow proved creatively very productive. Early in 1878 he finished several of his most famous compositions—the opera Eugene Onegin, the Symphony No. 4 in F Minor, and the Violin Concerto in D Major. From December 1878 to August 1879 he worked on the opera The Maid of Orleans, which was not
particularly well received.
Over the next 10 years Tchaikovsky produced his operas Mazepa (1883; based on Aleksandr Pushkin's Poltava) and The Enchantress (1887), as well as the masterly symphonies Manfred (1885) and Symphony No. 5 in E Minor (1888). His other major achievements of this period include Serenade for Strings in C Major, Opus 48 (1880), Capriccio italien (1880), and the 1812 Overture (1880).
Final Years
At the beginning of 1885, tired of his peregrinations, Tchaikovsky settled down in a rented country house near Klin, outside of Moscow. There he adopted a regular daily routine that included reading, walking in the forest,
composing in the mornings and the afternoons, and playing piano duets with friends in the evenings.
At the January 1887 premiere of his opera Cherevichki, he finally overcame his longstanding fear of conducting. Moreover, at the end of December he embarked upon his first European concert tour as a conductor, which included Leipzig, Berlin, Prague, Hamburg, Paris, and London. He met with great success and made a second tour in 1889.
Between October 1888 and August 1889 he composed his second ballet, The Sleeping Beauty. During the winter of 1890, while staying in Florence, he concentrated on his third Pushkin opera, The Queen of Spades, which was written in just 44 days and is considered one of his finest.
Later that year Tchaikovsky was informed by Nadezhda von Meck that she was close to ruin and could not continue his allowance. This was followed by the cessation of their correspondence, a circumstance that caused Tchaikovsky considerable anguish.
In the spring of 1891 Tchaikovsky was invited to visitthe United States on the occasion of the inauguration of Carnegie Hall in New York City. He conducted before enthusiastic audiences in New York, Baltimore, and Philadelphia. Upon his return to Russia, he completed his last two compositions for the stage—the one-act opera Iolanta (1891) and a two-act ballet Nutcracker (1892).
In February 1893 he began working on his Symphony No. 6 in B Minor (Pathétique), which was destined to become his most celebrated masterpiece. He dedicated it to his nephew Vladimir (Bob) Davydov, who in Tchaikovsky's late years became increasingly an object of his passionate love. His world stature was confirmed by his triumphant European and American tours and his acceptance in June 1893 of an honorary doctorate from the University of Cambridge.
On October 16 Tchaikovsky conducted his new symphony's premiere in St. Petersburg. The mixed reaction of the audience, however, did not affect the composer's belief that the symphony belonged among his best work. On October 21 he suddenly became ill and was diagnosed with cholera, an epidemic that was sweeping through St. Petersburg. Despite all medical efforts to save him, he died four days later from complications arising from the disease.
Wild rumors circulated among his contemporaries concerning his possible suicide, which were revived in the late 20th century by some of his biographers, but these allegations cannot be supported by documentary evidence.
1. Piano Concerto No. 1, Op. 23 – Allegro non troppo 00:00​ 2. Eugene Onegin: Act III. Polonaise 08:56​ 3. Symphony No. 6 in B Minor "Pathetique": Adagio – Allegro non troppo 14:00​ 4. Violin Concerto, Op. 35: II. Andante
33:15​ 5. Slavonic March (Marche Slave), Op. 31 40:06​ 6. 1812 Overture 50:50​ 7. The Nutcracker: Miniature Ouverture 1:06:46​ 8. The Nutcracker: Dance of the Sugar Plum Fairy 1:10:13​ 9. The Nutcracker: Valzer dei Fiori 1:12:04​ 10. The Sleeping Beauty Op. 66: Ouverture
1:18:43​ 11. Swan Lake: Dance of the Swans 1:21:31​ 12. Swan Lake: Waltz in A Major 1:30:17​ 13. Swan Lake: Scene from Act 2 1:37:51
Search Posts by Categories:
and subscribe to our social channels for news and music updates: