Follow @LibrarySheet
Philip Glass: Die 100 inspirierendsten Musiker aller Zeiten
Philip Glass (* 31. Januar 1937 in Baltimore, Md., USA) ist ein amerikanischer Komponist innovativer Instrumental-, Vokal- und Opernmusik, der auf verschiedene Weise minimalistische, atonale und nicht-westliche Elemente verwendet hat
In seiner Arbeit.
Philip Glass studierte als Junge Flöte und schrieb sich im Alter von 15 Jahren an der University of Chicago ein, wo er Mathematik und Philosophie studierte und 1956 seinen Abschluss machte. Sein Interesse an atonaler Musik veranlasste ihn, Komposition an der Juilliard School of Music (MS, 1962) zu studieren ) in New York City und dann nach
Paris, um bei Nadia Boulanger zu studieren. Seine dortige Bekanntschaft mit dem indischen Sitaristen Ravi Shankar beeinflusste Glass' Kompositionsstil entscheidend, und er warf zeitweilig traditionelle Formqualitäten wie Harmonie,
Tempo und Melodie in seiner Musik.
Stattdessen begann er, Ensemblestücke in einem monotonen und sich wiederholenden Stil zu schaffen; Diese Werke bestanden aus einer Reihe von synkopierten Rhythmen, die innerhalb einer stabilen diatonischen Struktur raffiniert zusammengezogen oder verlängert wurden. Solche minimalistische Musik, gespielt von einem kleinen Ensemble mit elektronisch verstärkten Tasten- und Blasinstrumenten, brachte Glass eine kleine, aber begeisterte Anhängerschaft ein
New York City Ende der 1960er Jahre.
Philip Glass' Oper Einstein on the Beach (1976), die in Zusammenarbeit mit Robert Wilson komponiert wurde, brachte ihm breitere Anerkennung ein; Diese Arbeit zeigte ein erneutes Interesse an klassischen westlichen harmonischen Elementen, obwohl sein Interesse an überraschenden rhythmischen und melodischen Veränderungen das der Arbeit blieb
dramatischste Merkmal. Glass' Oper Satyagraha (1980) war eine authentischere "opernhafte" Darstellung von Ereignissen aus dem frühen Leben von Mohandas K. Gandhi. In diesem Werk erreicht die dröhnartige Wiederholung symmetrischer Akkordfolgen eine eindringliche und hypnotische Kraft, die gut auf die religiös-spirituellen Themen des Librettos abgestimmt ist, das aus der hinduistischen Schrift Bhagavadgītā adaptiert wurde.
Die Oper The Voyage (1992) hatte gemischte Kritiken, aber die Tatsache, dass sie von der New Yorker Metropolitan Opera in Auftrag gegeben worden war (zum Gedenken an den 500. Jahrestag der Ankunft von Christoph Kolumbus in Amerika), bestätigte die wachsende Akzeptanz von Glass durch die klassische Musik
Einrichtung.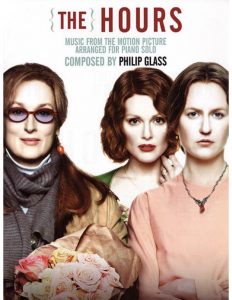 Philip Glass – Metamorphosis Komplett
"Metamorphosis One" – 00:00 "Metamorphosis Two" – 06:54 "Metamorphosis Three" – 13:59 "Metamorphosis Four" – 19:09 "Metamorphosis Five" – 26:29
"Metamorphosis" (1988) bezieht sich auf die Kurzgeschichte "Die Verwandlung" von Franz Kafka aus dem Jahr 1915 und wurde von dieser inspiriert. Während alle Stücke 1988 geschrieben wurden, wurden einige für eine Inszenierung von Metamorphosis geschrieben, während andere für einen Dokumentarfilm namens The Thin Blue Line unter der Regie von Errol Morris bestimmt waren. "Metamorphosis One" wird in einer Folge von Battlestar Galactica von Kara "Starbuck" Thrace gespielt.
Innerhalb der Erzählung komponierte ihr Vater das Stück und führte es auf. Es wird auch im Serienfinale von Person of Interest, Return 0, gespielt. "Metamorphosis Two" bildete die Grundlage für eines der musikalischen Hauptthemen im Film The Hours. Es ist auch das Lied, das die amerikanische Rockband Pearl Jam als Einführungsmusik für Konzerte verwendet.
Philipp Glass Bio
Er wurde 1937 geboren und wuchs in Baltimore auf. Er studierte an der University of Chicago, der Juilliard School und in Aspen bei Darius Milhaud. Unzufrieden mit vielem, was damals als moderne Musik galt, zog er nach Europa, wo er bei der legendären Pädagogin Nadia Boulanger studierte (die auch Aaron Copland, Virgil Thomson und Quincy Jones unterrichtete) und eng mit dem Sitar-Virtuosen und Komponisten Ravi zusammenarbeitete Shankar. 1967 kehrte er nach New York zurück und gründete das Philip Glass Ensemble – sieben Musiker, die Keyboards und verschiedene Holzbläser spielen, verstärkt und durch ein Mischpult gespeist.
Der neue Musikstil, den Glass entwickelte, wurde schließlich als "Minimalismus" bezeichnet. Glass selbst mochte den Begriff nie und sprach lieber von sich selbst als Komponist von "Musik mit sich wiederholenden Strukturen".
Ein Großteil seiner frühen Werke basierte auf der ausgedehnten Wiederholung kurzer, eleganter melodischer Fragmente, die sich in einen akustischen Wandteppich ein- und auswoben. Oder anders ausgedrückt, es tauchte einen Zuhörer in eine Art Klangwetter ein, das sich windet, dreht, umgibt und entwickelt.
Sein Schaffen hat nichts "Minimalistisches". In den letzten 25 Jahren hat Glass mehr als 25 große und kleine Opern komponiert; zwölf Symphonien, dreizehn Konzerte; Soundtracks zu Filmen, die von neuen Partituren für die stilisierten Klassiker von Jean Cocteau bis zu Errol Morris' Dokumentarfilm über den ehemaligen Verteidigungsminister Robert McNamara reichen; neun Streichquartette; ein wachsendes Werk für Soloklavier und Orgel. Er hat unter anderem mit Paul Simon, Linda Ronstadt, Yo-Yo Ma und Doris Lessing zusammengearbeitet. Er hält Vorträge, Workshops und Solo-Auftritte für Keyboards auf der ganzen Welt und tritt weiterhin regelmäßig mit dem Philip Glass Ensemble auf.
Browse in the Library:
and subscribe to our social channels for news and music updates: