Follow @LibrarySheet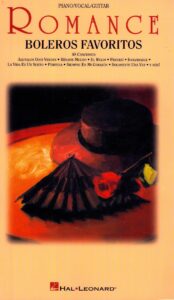 Consuelo Velázquez (1916-2005)
Consuelo Velázquez, the composer of the song that has toured the world: Bésame Mucho
Bésame mucho created by the pianist, composer and performer Consuelo Velázquez, has been one of the most popular Mexican songs of the 20th century and of all time throughout the world; From its premiere to the present day, it has been translated into more than 20 languages ​​and has thousands of versions.
Consuelo Velázquez Torres was born in Ciudad Guzmán, Jalisco, on August 21, 1916. Her first studies were aimed at music, since from an early age she stood out for her innate talent on the piano, leaving all those who came to listen to her surprised. first interpretations.
In 1938, when Consuelo Velázquez was 22 years old, she took her professional exam at the Palace of Fine Arts, with a performance of The Spinner by Joseph Joachim Raff.
From that moment he began the professionalization of his career, with his participation in the Works Improvement course led by the Chilean pianist Claudio Arrau (1908-1991), who commented that he found extraordinary pianistic qualities in Consuelo.
Her entry into the genre and world of bolero was discreet, because as a professional pianist she was not expected to perform popular pieces, but instead chose to enter the National Symphony Orchestra as a soloist. However, she was presented with the opportunity to participate in the radio station XEQ, to accompany the soprano Irma González. As the historian and musician Ricardo Lugo Viñas mentions, "Life offered her those two paths, and Consuelito took advantage of both".
It was precisely in the radio environment that Consuelo Velázquez found the opportunity to get started in the world of popular music of that time, where the scores that she had written self-taught and for herself began to be performed, first for her radio friends and later for all radio listeners.
One of those personal songs by Consuelo was the one entitled Bésame mucho, written between 1938 and 1940, which was selected in 1941 to be performed during the program La hora azul by the singer Emilio Tuero Cubillas.
The overwhelming success of the song led Consuelo Velázquez to decide to record it, from that action Consuelo bursts into this musical style not typical for a concert artist, much less for a woman, since at that time the bolero was a strongly rooted genre in the image of men, who through this genre demanded reciprocated love or sang out of spite for a woman.
Likewise, with this song, Consuelo starts from the consideration of women not as objects within love, but as free persons to say and express what they want in a relationship.
The song of Bésame mucho was a great success in our country that climbed from the radio to the cinema with the film of the same name. This allowed him to emigrate to the United States from North America where Bésame mucho was placed and maintained in 1944, for about 23 weeks, as the number one song on the hit parade, reappearing in 1949 as one of the biggest worldwide hits.
One of the reasons why North Americans came to accept this Mexican song and boost its popularity was due to World War II, when it was used as a farewell anthem between couples, when one of them left for war.
With the passage of time, this song by Consuelo Velázquez came to be performed by groups and artists on a world scale such as the English group The Beatles, Frank Sinatra, Andrea Bocelli, Luis Miguel, Thalía, among other artists, or that merited it in 1996 be recognized as the most covered Spanish song in history.
On January 22, 2005, Consuelo Velázquez left this world, however, her legacy will remain preserved throughout history, thanks to the fact that several of her compositions are protected in different information centers such as the General Archive of la Nación where some of his first musical creations can be consulted, such as Déjame amarte ; Although you are right ; Passionate , and It will be for that , among other scores.
Browse in the Library:
and subscribe to our social channels for news and music updates: