Follow @LibrarySheet
Table of Contents
Personnel:
Roy Hargrove
Justin Robinson
Sullivan Fortner
Quincy Phillips
Ameen Saleem
Roy Hargrove: Strasbourg St. Denis piano transcription (sheet music)
Roy Hargrove
Roy Hargrove was a modern man with classic makings. A privileged trumpeter who, at the age of 18, amazed the illustrious Wynton Marsalis so much that he decided to set himself up as a mentor and give him private lessons. Later he would play with his own initials to coin the label RH Factor, which gave his funk group its name: a way of alluding to that taste, from the contemporary, for jazz with a canonical philosophy and, in the best sense of the term, old.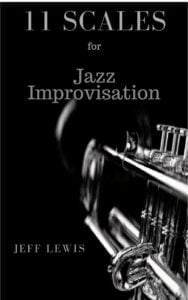 Hargrove was born in Waco, Texas, in October 1969 and trained at the Booker T. Washington School of the Arts in Dallas. He loved jazz and r'n'b since he was a child, but his passion grew when he met saxophonist David Fathead Newman, a member of Ray Charles's band, in high school.
His meeting with Marsalis in 1987 definitively opened all the doors for him: the maestro facilitated artistic alliances with other renowned musicians, from Bobby Watson to Carl Allen, Ricky Ford or the band Superblue. In that same 1987 he already participated in the North Sea Jazz Festival, where he impressed the legendary saxophonist Frank Morgan.
Roy Hargrove polished his training during the 1988-89 academic year at Berklee to later settle in New York and become a regular face of the overwhelming local jazz scene. Faced with such references, Novus, a subsidiary of RCA, signed him and put him in the studio when he was just twenty years old to record his debut, Diamond in the Rough (1989).
The four works he recorded for this label (with Antonio Hart's alto sax as his fundamental squire) are summarized in the anthology The Collected Roy Hargrove , where the material of his own authorship alternates with tributes to Miles Davis or Thelonious Monk.
In 1993, the Jazz at Lincoln Center Orchestra, the big band led by Marsalis himself, commissioned him to compose the show The Love Suite: In Mahogany , which served as a prologue for his signing to another posh jazz label, Verve.
After recording tributes to Charlie Parker –Parker's Mood (1995), with Christian McBride (double bass) and Stephen Scott (piano)–, memories of his trip to Cuba –Havana (1997), such as Roy Hargrove's Crisol, his Afro-Cuban band, winner of the Grammy for the best Latin jazz album– and even collections of ballads –Moment To Moment (2000), with a string section–, carried out the project The RH Factor with Hard Groove (2003).
Two works of very different signs in this period provided him with two Grammys: Habana (1998), his great incursion into Afro-Cuban music, for which he created the band Crisol; and Directions in Music: Live at Massey Hall tribute (2002), a post-bop to Davis and Coltrane alongside pianist Herbie Hancock and saxophonist Michael Brecker.
Hargrove developed his taste for neo soul and more recent sounds at the beginning of this century, collaborating with artists like D'Angelo, Macy Gray, Nile Rodgers or Erykah Badu, but his most lasting memory will be as a member of that generation of neo-bop, or neo-traditionalists, which was called The Young Lions ("The young lions"), along with Joshua Redman, James Carter or Antonio Hart.
The trumpeter last entered the studio in 2009 to record Emergence leading a big band 19-member.
Chucho Valdés gave him a composition titled Mambo for Roy on that album.
Roy Hargrove style
The beautiful sound of Roy Hargrove's trumpet, and his festive phrases that make us think of a curious cross between Lee Morgan and Miles Davis, pull us towards a jazz without intellectual alibis, a jazz that aims to move our feet and warm our insides.
Sometimes we think that musicians who perform jazz without complications, without excessive ambition… make easy jazz. But perhaps we were wrong, because there is no greater ambition than to produce joy and laughter in others, nor music as difficult as the simple one.
Roy Hargrove doesn't always hit his mark, he doesn't always succeed musically, but sometimes he hits the bull's-eye, and when he doesn't, his shots are usually well-directed and give the listener gleeful collateral damage in the form of ecstatic enjoyment.
About Roy Hargrove 's discography
If we take a quick look at the discography of Roy Hargrove (October 16, 1969-November 2, 2018), we will see that he was not a typical jazzman clinging to a single style – despite the fact that he was included within hard bop and that he covered many standards–, but that he liked to experiment with different formats, sounds and influences.
Roy Hargrove was born in Texas in 1969, and remained there during his early years as a musician. He revealed to the rest of the world another fellow trumpeter, the champion of commercially successful jazz musicians for the last few decades: Wynton Marsalis.
Impressed by his sound when he heard him during a visit to the school where the young trumpeter was studying, he offered him a place in his orchestra and later helped him get into the world. Hargrove studied at Berklee between 1988 and 1989, before settling in New York, where he launched his recording career.
In addition to recording under his name, he has done so with people like Sonny Rollins, Frank Morgan and Jackie McLean in jazz, and with artists like Erykah Badu and D'Angelo in the neo-soul field. He got a Grammy Award in 1998 for the album 'Habana'.
His first recording, «Diamond In The Rough» (Novus, 1989) already shows a fundamentally mainstream language through a repertoire made up of original songs and versions in equal parts, performed together with such notable musicians as Antonio Hart, John Hicks, Ralph Peterson or Al Foster.
«Public Eye» (Novus, 1990) was his first quintet recording, a format especially pleasing to the trumpeter. On this occasion he was accompanied by Antonio Hart, Stephen Scott, Christian McBride and Billy Higgins.
His next recording, Tokio Sessions (Novus, 1991), featured him again in a quintet in the company of Antonio Hart, with whom he got on wonderfully during those years. Instead, on his last two recordings for the Novus label, Hargrove enriched the sound of his group by adding new instruments: tenors Branford Marsalis and David 'Fathead' Newman, trombonist Frank Lacy and organist Jack McDuff on The Vive (1992), and tenor Ron Blake, alto Gary Bartz, and trombonist Andre Hayward in Of Kindred Souls (1993).
After signing with Verve, Roy Hargrove saw how his recordings began to offer that kind of plot excuses so typical of the label. On «With The Tenors Of Our Time» (Verve, 1994) the quintet was reinforced (guess it?) with such attractive tenor saxophonists as Johnny Griffin, Joe Henderson, Branford Marsalis, Joshua Redman, and Stanley Turrentine. The rest of the group was made up of Ron Blake, Cyrus Chestnut, Rodney Whitaker and Gregory Hutchinson.
'Family' (Verve, 1995) again saw Hargrove bolstering the quintet with various added musicians (this time he had the opportunity to play with his mentor Wynton Marsalis).
'Parker's Mood' (Verve, 1995) recreates a handful of themes composed by Charlie Parker (or especially remembered for his interpretation of them). For a change, it is recorded as a trio, along with Christian McBride and Stephen Scott, and it is an attractive and refreshing tribute.
On the other hand, Habana (Verve, 1997) was a radical turn with respect to the post-bop that Hargrove had been offering since the beginning of his recording career: with a mixed band of Cuban and American musicians, the trumpeter delved into the field of fusion of jazz with the music of the island, fascinated after a visit to it.
In Moment To Moment (Verve, 2000) Hargrove was accompanied by a group of strings, resulting in a mellow, elegant recording that lacks the usual strength of the trumpeter.
But, if it was permissible to think that Hargrove's career was already comfortably settled on the periodic billing of excellent but predictable mainstream recordings, and that the surprises in it would come, if anything, in the form rather than in the substance, things were going to change radically: in 2003 the trumpeter released «Distraction» (Verve) on behalf of a new formation, the RH Factor.
This group is a hybrid born out of the admiration that our trumpeter feels towards people like Erykah Badu or D'Angelo (who actually collaborated with him on this first installment), and his recordings show Hargrove leading a large group of musicians interpreting a jazzy neo-soul curdled with funk rhythms, insidious grooves, a dash of hip hop and rhythm & blues… an explosive cocktail magnificently embodied.
In 2004, the RH Factor released the EP «Strength» (Verve), where the group lengthened the songs with respect to their first work and delved into the urban rhythms that characterize them.
Finally, in 2006 Distractions (Verve) was published, showing the group less aggressive but equally fascinating.
That year 2006 Hargrove also released 'Nothing Serious' (Verve) with his quintet, a happy return to his post-bop origins that culminated in the publication of Ear Food (Emarcy, 2008), a true gem where the trumpeter traced an exciting arc musical between the current mainstream and an excellently executed post-bop, with an approach to the funk rhythms of the RH Factor included.
The last recording released under the name of Roy Hargrove is «Emergence» (Emarcy, 2009), where he presents his big band in a work that is at times interesting but irregular as a whole.
Browse in the Library:
and subscribe to our social channels for news and music updates: