Follow @LibrarySheet
Rudy Van Gelder: Nov. 2, 1924, Jersey City, NJ – Aug. 25, 2016, Englewood Cliffs, NJ
The Art of Sound
Deceased a few hundred meters from his birthplace, Rudy Van Gelder, in a 56-year career, almost all of which in his own studio, will have recorded a good part of the gratin of jazz, but also a lot of jazz musicians, of all notoriety, work which, with hindsight, restores the depth and essence of jazz.
The quality of its recordings has done justice to this particular memory of prolific jazz in a golden age where hundreds of exceptional artists in jazz alone, known or less known, adored or less lucky. But all of them had the chance to meet Rudy Van Gelder who gave their art all his attention and know-how with an equal demand for perfection.
The particularity of Rudy Van Gelder is that he did not need to move, except for some live recordings, its qualities unanimously appreciated have attracted in its nets, that is to say its studio made to measure, countless numbers of jazz musicians from talent, elders, contemporaries or later generations.
The wizard of his mark on the history of jazz from the 1950s to today, not that he recorded them all, because jazz produced thousands of artists and masterpieces, including saved in other studios or on other stages, but he contributed greatly to raise the standards of recording, of which everyone and everywhere has benefited.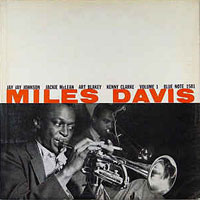 In 27 kilometers, from his parents' living room which he transformed into a studio in Hackensack, New Jersey, at his iconic Englewood studio Cliffs, still in New Jersey, Rudy became a jazz icon alongside the greatest figures he recorded:
Horace Silver, Art Blakey, Jimmy Smith, Duke Ellington, Earl Hines, John Coltrane, Miles Davis, Sonny Rollins, Thelonious Monk, Charlie Mingus, Sonny Clark, Lee Morgan, Eric Dolphy, Dexter Gordon, Joe Henderson, Donald Byrd, Grant Green, McCoy Tyner, Bobby Hutcherson, Freddie Hubbard, Clifford Brown, Max Roach, Bud Powell, Johnny Hodges, Herbie Hancock, Wayne Shorter, Jackie McLean, Hank Mobley, Lou Donaldson, Cannonball Adderley… and we forget a lot, inevitably, the list is endless of great jazz artists, elders, contemporaries or cadets of Rudy Van Gelder, who passed through his studio.
Her trademark is engraved in the wax of the long discs play (LP) whose appearance in the early 1950s allowed more long recordings and thus frees musicians from the constraints of a reduced timing. If his first officially recognized recording is a classical music session, almost all of his work will be devoted to jazz. Over 3000 albums and over 20000 recordings punctuate his long career.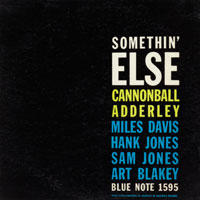 Sorting remains impossible to do if we wanted to isolate exceptional works, so much did he know to provide musicians with a framework and collaboration that is always exceptional, allowing everyone to express themselves in the best conditions, and giving a perfect restitution of the qualities of each one.
It was thus the extension of hundreds of orchestras, sometimes even in a way a full member, as responsible as the others for the success of these masterpieces. Some names, among the musicians, can be isolated, as of course John Coltrane (near of 70 recordings), because apart from the period at the Atlantic, Rudy Van Gelder held the controls of most of his recordings, at Prestige, Blue Note and Impulse!, even sometimes live (Vanguard and Birdland).
But Sonny Rollins, Miles Davis, McCoy Tyner, Jimmy Smith, Art Blakey, Horace Silver, Grant Green, are also indebted to him for a exceptional work, and more broadly, the sound of independent labels of the fifties and sixties, in the forefront of which, Prestige, Blue Note and Impulse!
Her career did not stop there, as you will see below, but Rudy Van Gelder is certainly a key man of the 1950s-1960s for jazz and phonographic publishing in general, and labels freelancers in particular.
It is not innocent that after these three labels that we mentioned, in the recent period, HighNote, one of the last high-quality independents in jazz have done so often call on his talent. Without being THE sound of jazz, Rudy Van Gelder is certainly one of the most beautiful sounds, one of the best artisans.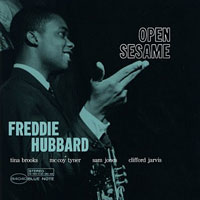 During the interview he gave to Jazz Hot in 1992, he spoke of more than 20,000 recordings on which he would have collaborated (mastering, editing, supervision etc.). It must be said that his work crosses the great movements of jazz contemporary. At the same time that he puts himself at their service, he benefits from the exceptional dimension of the creators of jazz, and many, the most of them, whatever their instruments and the vagaries of their careers, are.
The assertion of new independent labels in the post-Second World War, the appearance of bold and talented independent producers (Norman Granz, Bob Weinstock, Orrin Keepnews, Lester Koenig, Nesuhi and Ahmet Ertegun, the Chess Brothers, etc.) contribute to energizing a multiplicity of substantial catalogs whose goals combine creativity and profitability, allowing musicians, leaders and accompanists to benefit from additional income.
It is also the birth of an age of disc gold – not support for success or distribution, as at the age of the 78 rpm, not commercial or promotional support as it became so later – but from the record "work of art", combining excellence at all levels: creators, music, production, photography, graphics, shaping, pressing and of course perfection sound.
Even if these recordings sometimes remain from a report financially limited, they are for some musicians, becoming accustomed to studios, the necessary complement to a professional life based on concerts in clubs and tours not always remunerative. Economic successes reinvested in production allow audacity elsewhere and the discovery of new musicians. The producers are art lovers and not businessmen, even if they know how to manage.
Rudy Van Gelder has collaborated with many producers, but it is with the duo of Blue Note, Alfred Lion and Francis Wolff, with Bob Weinstock of Prestige label and with the Impulse! label, Creed Taylor then Bob Thiele, that he creates his notoriety than his legend, allowing him to create his own studio and to attract the best of the jazz world.
The founders and producers of Blue Note, Alfred Lion and Francis Wolff, perfectionists in their production, are looking for an "elegant" sound that is faithful to the height of their requirements and the exceptional music of which they are The promoters. Rudy Van Gelder, refined, precise and of a no less great perfectionism, will constitute an ideal complement for creating the label's enduring and legendary aesthetic.
Blue productions Note by Alfred Lion, with Rudy Van Gelder on sound, Francis Wolff on photography, Reid Miles, Paul Bacon, Andy Warhol, David Stone Martin the graphic design, and cover texts of critics of jazz well documented on the discographic level, constitute a peak of the editorial art of the record, of jazz in particular because very innovator.
This is thanks to the saxophonist Gill Mellé who brings four recorded titles by Rudy Van Gelder that he would like to see published by Blue Note that Alfred Lion discovers Rudy Van Gelder to whom he will remain faithful, due to particular of truth, of the presence of sound. It should be noted that for the first time a label pays for the rehearsals of the musicians, their thus making it possible to prepare the recordings.
The cohesion of groups and their ability to record in few takes ensure the label an undeniable artistic quality which places it at the top of the labels independent, and constitutes an exceptional artistic catalog without constantly re-exploited, in all forms, in facsimile of the original, compilations, complete, with or without bonuses, i.e. the other takes ( alternate Take ), with previously unreleased tracks.
When Alfred Lion says: "Rudy really knows about it, he's a sensitive being. He is not one of those types who are content to watch the hand on the dial." , Rudy responds: "Alfred Lion knew exactly what he wanted and took the time to get it."
We could say almost as much for the Prestige productions of Bob Weinstock with Rudy Van Gelder, who have done a lot for jazz, his transmission, its independence and its profitability, as evidenced by the many reissues still today of these productions of that time. The early works of Sonny Rollins, Miles Davis, as a leader, in particular, testify to the intense work of Rudy Van Gelder at Hackensack.
Impulse!, the John Coltrane "locomotive", with whom Rudy Van Gelder maintained an exceptionally dense professional and friendly relationship, is finally the last part of this triptych that Rudy Van Gelder erects on the Art of Sound in Jazz .
Creed Taylor then Bob Thiele from the beginning of the sixties impose a new aesthetic line in Jazz. It is moreover, at the express request of John Coltrane, that Rudy Van Gelder becomes the true accomplice of the musical work of the great artist.
This same Creed Taylor will call on Rudy again to his new label CTI ( Creed Taylor Inc. ) created in 1967 within A&M Records, and became independent in 1970.
We can still cite Michael Cuscuna among the talented producers who are linked to Rudy Van Gelder.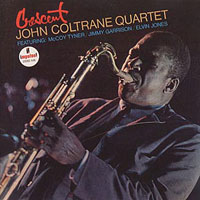 Of 1952 to the end of the 1970s, Rudy Van Gelder produced a very large number of studio recordings from these labels. We are almost "disturbed" sometimes when you can't find the few lines on the back of the record that indicate that the record was recorded by Rudy Van Gelder at Hackensack or Englewood Cliffs, NJ. It's like seeing the credits of a film by Federico Fellini without the editing by Ruggero Mastroianni.
Despite his focus on jazz, Rudy Van Gelder's notoriety goes far beyond this framework, because he has become the reference. He defends an absolute of recording, a form of rigorous professional honesty which confers on his work a separate status, that of a pioneer and at the same time an ideal of the record.
Rudy Van Gelder will work regularly for other labels (Verve, Vox, etc.). Since 1999, he has ensured the remastering of many albums that have become classics for the market of the CD which develops, but he regrets that the majority is done without his opinion, not even receiving a copy on this new medium. He likes to remember that the majority of producers did not even give him a copy of the reissued LP or CD; he had to buy them…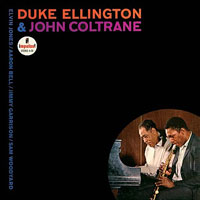 The Van Gelder Recording Studio, located exactly at 445 Sylvan Avenue, Englewood Cliffs, New Jersey, opened in July 1959, and the first official session will be devoted to Ike Quebec, the excellent tenor and advice from Blue Note, for a single.
Since the little genius who experimented with a lot of flair in his parents' living room in Hackensack, NJ, later turned into a studio for recording sessions, to his mysterious studio of Englewood Cliffs, the enigmatic Rudy Van Gelder has come a long way of excellence. He wanted to become a sound engineer in the 1940s.
This young jazz lover roams the clubs and listens to the many radio broadcasts while being interested in sound and its reproduction. He made his very first recordings in his family home from New Jersey, where independent New York musicians come from quickly because it is close to the Big Apple. Its prices are unbeatable. His notoriety grew within the small community musical.
To afford the specific equipment he wants, he continues his profession of ophthalmologist and is interested in a new generation microphones, amplifiers, engraving technique. He will use in particular the German Neumann U47 microphones, which allow him to capture and restore the essence of instruments and musicians.
"In that time, including until the 1950s, the quality of equipment and that of the discs themselves were completely incapable of rendering what the musicians were playing on stage. (…) I had to experiment to find the best way to arrange musicians and microphones so that the sound is the warmest and most as realistic as possible., he pointed out.
It should be noted that when Rudy Van Gelder begins to recording professionally at the dawn of the 1950s, the band magnetic just appeared in the studios, and the microgroove album quickly became the dominant format in jazz. Both technologies revolutionize jazz. At the same time, broadcasting and listening are progressing on countless commercial radio stations. The quality of reproduction equipment (chains, stereo phony, etc.) and the request of recordings developed in a period when jazz itself enjoys a growing reputation.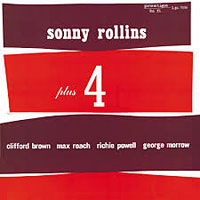 Rudy invents its own techniques to reproduce intimacy and depth, the depth of jazz recorded first in his living room then in the studio. He wants to reproduce on vinyl the sound he hears. He thus stands out from other studio technicians of the time who behind their glass just makes sure the microphones are plugged in, that their machines are running and that the level is not saturated.
A true sound adventurer, he imagines and tests various solutions for placement of microphones, types of microphones, windshields that envelop, acoustics… in short, tricks and principles that he will often keep secrets. Very professional and fussy, he makes sure also the quality of the cables, their route, their connection.
Closed, he does not hesitate to reprimand the musicians if they allow themselves to touch or move the microphones, but its apparent eccentricity and its rigor are accepted. He became a character in jazz, too respected and revered by musicians as are the great artists of jazz themselves.
"During his career and through his many recordings for major labels, Rudy became an idol for worldwide listeners and musicians. An album produced by Rudy seems rich in an organic, intimate way, as if all the musicians had recorded in his cozy little living room with leather armchairs. None of the musicians seem distant or lower, although the leaders are quite distinct. Like Rudy told me during my visit in 2012 to his home and studio, where he had settled with his wife in 1959, he was constantly striving for a natural, realistic sound." Marc Myers – JazzWax

His only notable deviations from jazz will be for the Prestige Label International, where he records music called "folk" at the time, "world music" later. We find albums of the guitarist Spanish Fernando Sirvent, Flamenco Fantanstico , those of folksinger Tossi Aaaron, Tossi Sings Folksong and Ballads or even Los Indians Taba-Jarias … In the field of classical music, he signs a good number of albums, including several by pianist Guiomar Novaes for the Vox label or another A Fantastic Symphony by Berlioz in 1959.
More regularly, he records on the Prestige Bluesville label big names in classic blues such as Blind Gary Davis, Memphis Slim or even Brownie McGhee and Sonny Terry. Touched by bossa nova, he also puts at the service of Astrud Gilberto, Tom Jobim, Walter Wanderley.
HAS apart from a few other deviations in the soul, (Thornel Schwartz, Ester Phillips), rare poetic albums, his career is totally anchored in his favorite art, jazz.
A priori little croaking for French musicians: André Hodeir in 1957 for the albums André Hodeir and the Jazz Group of Paris-The Paris Scene and American Jazzmen Play Andre Hodeir's Essais published by Savoy, the pianist Michel Sardaby for "Gail" and "Going Places" on the Japanese label Mantra in 1990.
Rarer, we find Georges Arvanitas behind Yusef Lateef at Impulse! label side French, we note at Dreyfus Jazz an album by Steve Grossman and Cedar Walton Trio in 1993 and a box set (4 CDs) dedicated to Jazz Ladies singers .
On the remastering side, he will take care of the Kenny Clarke-Francis Boland and Company album The Golden Eight published in 1961 by Music Matters and reappeared on Blue Note in 2015.
Beyond of the labels already mentioned, he collaborates with around fifty majors, independent labels including in chronological and alphabetical order: Bethlehem, Regent, United Artists, Signal Records, Colpix, Moodsville, New Jazz, Atlantic, Mercury, Fantasy, Philips, East Bound Records, Amosaya, Uptown Records, Fontana, Criss Cross, Enja, GRP, Kudu, Elektra, ABC Records, Status Records, Delmark, Gatemouth, EMI, Flying Dutchman, Strateside, Turnabout, Muse Records, Milestones, Concord…

From 1969, the recordings become more rare, and Rudy devotes to the reappearance of complete albums, integrals, the edition unreleased tracks, compilations. He dips into his drawers and stocks untapped record companies. He revisits most of the artists majors that it has hosted and completes proofreading with its expertise, more or less commercial catalog funds.

In a concert of unanimous praise, only Charles Mingus challenged the sound and mixes by Rudy Van Gelder to offer his own "Sound of Jazz"… Rudy Van Gelder, a great jazz lover and actor of so many recording sessions with legendary musicians, admitted that it was sometimes difficult for him not to give his opinion on recorded music, but as a professional, he adds:
"Sometimes, I have a lot of trouble holding myself back. However, that is not my role, because I am neither a musician nor a producer. Of course, I have sometimes expressed an opinion when asked, but people come to see me in the first place for the sound and not to collect an opinion on the music.
His moment of choice in such a career was, he said, the version of "Lush Life" recorded by Johnny Hartman and John Coltrane:
"There was such emotion, such sadness too, reinforced today by the fact that they both left us… And then, that sound!"
Search Posts by Categories:
and subscribe to our social channels for news and music updates: