Follow @LibrarySheet
Ray Charles (22 Greatest Hits)

Ray Charles – Ruby
Ray Charles – What'd I Say (Pt.1 et 2)
Ray Charles – Come Rain or Come Shine
Ray Charles – This Little Girl of Mine
Ray Charles – Don't Let the Sun Catch You Crying
Ray Charles – I've Got a Woman
Ray Charles – Leave My Woman Alone
Ray Charles – It Should've Been Me
Ray Charles – Hit the Road Jack
Ray Charles – I'm Gonna Move to the Outskirts of Town
Ray Charles – Sticks and Stones
Ray Charles – I Believe to My Soul
Ray Charles – Drown in My Own Tears
Ray Charles – I'm Moving On (Snow)

RAY CHARLES (short biography)
(Ray Charles Robinson; Albany, 1932 – Los Angeles, 2004) American singer, instrumentalist and composer, one of the most important figures in black music of the 20th century. His repertoire can be found from the most traditional blues or gospel to jazz or soul, a style in which he developed a dizzying career.
It is difficult to catalog the hundreds of recordings of him, perhaps because of the eclecticism that always characterized him. During his long career, he was awarded twelve Grammy Awards.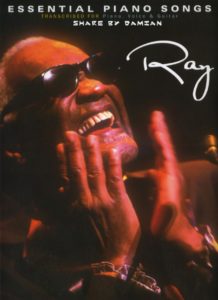 Blind from the age of seven, Ray Charles learned to read and compose music in the Braille system. He studied in Florida, at a San Agustín Institute, and from a very young age he participated in different musical events. Influenced by his idol King Cole, he founded a trio called the McSon Trio (also known as the Maxim Trio) in Seattle in 1948.
In 1950, he associated with Lowell Fulson, a blues singer and guitarist and perhaps his best influence, with whom he began a series of tours around the country. He was also in the bands of T-Bone Walker and Joe Turner, who were then among the standard-bearers of the blues.
His recording career began in 1953, when he was hired by the agent Ahmet Ertegun, who introduced him to the Atlantic Records company. From then on, Ray Charles would be known as one of the leading and essential figures of rhythm & blues. He successively lived in various cities (New Orleans, Texas) and, after joining Ruth Brown, formed a band that also included David Newman (sax) and Joe Bridgewater (trumpet). In the mid-1950s, Ray Charles created that kind of magnificent fusion between blues, gospel and swing, and imposed the frenetic rock & roll on his music as well.
Already with his song I got a woman (1954) he was at the top of black music. However, this was only the beginning. Later, other great successes would come, such as Hallelujah or I love her so , in which she introduced the electric piano in rhythm & blues bands as a novelty.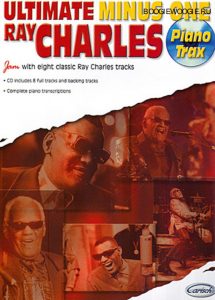 These bands, on the other hand, already resembled large orchestras, in which it was possible to find trumpeters like Joe Hunt or Marcus Belgrave, sax players like Hank Crawford, David Newman or Don Wilkerson, and double bass players like Edgar Willis, as well as some another female choir (the so-called Raelets ) with singers as outstanding as Mary Ann Fisher or Marjorie Hendrix.
During the fifties, which were mostly of international projection, he participated in projects of well-known jazz musicians, such as Milt Jackson (with whom he recorded the famous Soul Brothers ), Betty Carter, Oscar Pettiford, Kenny Burrell or Billy Mitchell.
He also triumphed in some charismatic festivals such as the one in Newport (1958) or in the temple of jazz, the well-known Carnegie Hall (1959). In 1960 she visited Europe and was successful with her hit , De Ella Georgia in my mind ; in the old continent, in the eighties, he would be even more recognized than in the United States.
Ray Charles was one of the myths of rhythm & blues. His style, very personal and effective, influenced in the first instance by Louis Jordan, Charles Brown and the ineffable Nat King Cole, continued to gain followers for half a century and has made him one of the most charismatic characters in the history of cinema music. His fusion of various musical styles was a find. He perfectly combined rhythm & blues and rock & roll, without forgetting his nods to jazz (for example, in his collaboration with Benny Carter) or other styles such as country, operetta, gospel or pop.
Owner of a singular voice that is recognizable by all, his figure in a suit became one of the most representative icons of 20th century music. His broken voice, marked and tragic at times, melodious and sweet at others, and installed on the border of his own interpretative resources, constituted one of his best gifts, and can be compared to those of Louis Armstrong , Nat King Cole or Bessie Smith. He also collaborated with Frank Sinatra or Ella Fitzgerald , as well as Stevie Wonder.
As a pianist, his also marked and percussive style was almost unsurpassed within the black blues style. Overlapping chords, frenetic rhythm or soft and rhythmic melodies in ballads are the most characteristic musical traits of Ray Charles at the piano. He also played, although very anecdotally, the sax. His immense popularity led him to enter the cinema: some of his films were Charles Barton's Swingin' Alone (1960), or Ballad in Blue Paul Henried's (1964).
In 1978, he published his autobiography, Brother Ray.
A liver disease, which dragged on for a long time, did not prevent him, a few weeks before his death, from celebrating his 10,000th concert at the Greek Theater in Los Angeles, a milestone in the world of music. His funeral, which was attended by 1,500 people inside the religious compound and hundreds of admirers outside, featured the heartfelt musical contributions of other music legends, such as BB King , Steve Gander or Willie Nelson.
The last recording he made in life, an album of duets entitled Genius loves company (in which Norah Jones, Van Morrison and BB King participated, among others) was a real bestseller that was placed at number 2 on the charts of the America's bestsellers.
In February 2005, the album was awarded eight Grammy Awards at the 47th edition of this competition, including the best album, to which must be added the duet he formed with the singer Norah Jones, which was awarded another prize for the best recording of the year. In January 2005, a feature film about his life entitled Ray, directed by Taylor Hackford and played by Jamie Foxx , who would win the Oscar for best actor for his role.
Browse in the Library:
and subscribe to our social channels for news and music updates: