Follow @LibrarySheet
PINK FLOYD
The history of Pink Floyd in 25 songs
One of the biggest bands in the history of rock, but also a band that despite its enormous fame has a discography that not many people are fully familiar with.
Despite the fact that they have slipped several songs into the musical baggage of at least three generations and despite the fact that they are on the list of best-selling artists of all time —in the select and very small list of those who have sold more than 250 million records all over the world, including the Beatles , Michael Jackson , Elvis Presley or Led Zeppelin , for example – the relatively difficult and sometimes even impenetrable nature of most of their albums means that many people are not very clear about the evolution of the band or which albums are most worth listening to.
To shed some light on the history of Pink Floyd, we will take a tour of all their official studio albums —including a couple of soundtracks— from the beginning, when they were led by the ill-fated "mad diamond" Syd Barrett until the definitive record closing of the group, 30 years later.
The first album of the group, the only one in which the guitarist and singer Syd Barrett served as leader and main composer before the abuse of psychotropics damaged his brain forever.
Well, it is undeniable that Barrett was a very talented individual and that the genesis of Pink Floyd's music was basically his doing, although many of us think that in the second stage —with bassist Roger Waters at the helm, seconded by guitarist David Gilmour — it reached much higher levels. In any case, it is difficult to exaggerate the importance of Barrett in the beginnings of Pink Floyd and his brilliance as a synthesizer of all the musical explosion that was taking place around him.
In many aspects, Barrett's Floyd could sound similar to other bands of his generation, although their distinctive touch was the oversizing of the psychedelic side, to the point that they emerged as one of the most "acid" groups of the moment.
In any case, a great debut album, very different from the Pink Floyd of the 70s but a sad testimony of a talent spoiled by LSD and psychotropic drugs (here is an impressive document: Syd Barrett's first acid trip , filmed by his friends before this first record was released). The album achieved quite a repercussion in the UK and the band began to make waves in Europe, and even attracted some timid attention in the United States.
1) Astronomy Domine: The opening track The piper at the gates of dawn is a fantastic exercise in psychedelia with Barrett's characteristic stamp. is also worth a look We will put the studio version here, although a film where they perform it live in one of her first appearances on television . Logically it is a more direct and less elaborate version than the one on the album, but it serves to illustrate the messianic charisma of Syd Barrett and his visual impact: the first leader of Pink Floyd manages to capture all the attention by revealing that he possessed all the wickers to become an icon.
2) See Emily Play: Song included only in the US version of The piper at the gates of dawn . Like other songs on the album like The Gnome (in a way related to the dark childish odysseys that John Entwistle wrote for The Who ) it shows Barrett's more pop side, as opposed to long space odysseys like Interstellar Overdrive .
It's possible—just possible—that with Syd Barrett on Pink Floyd the group would have continued on a similar vein to this issue, though that's something we'll never know. See Emily Play was the last chart hit written by Barrett, who by then was showing signs of losing his mind from excessive psychotropic use.
Around this time, just after the American version of the LP was released, the group was forced to turn occasionally to a friend of the band —David Gilmour— because they were beginning their ascent to success and yet Syd Barrett was endangering the professional future of the band: playing completely out of tune at concerts, leaving the stage without warning or appearing motionless and mute on television appearances.
Dave Gilmour was not yet in the band when they recorded this song, but he was present at the recording sessions and was astonished to find that Syd Barrett did not recognize him at all, despite the fact that they had been friends and had even traveled together around the world. Spain and France, without money and living all kinds of adventures. Syd was already beginning to float into his own world, from which he would never return.
The second disc. Syd Barrett, until then the undisputed leader of Pink Floyd, is no longer in the group. The situation had become so untenable and his mental state had deteriorated so much that his classmates had decided to expel him. He was completely incapable of fulfilling his musical duties and his schizoid behavior was hampering Pink Floyd's leap to professionalism, just as they were trying to make a name for themselves across the Atlantic.
So they dumped him the hard way: one night they simply "forgot" to pick up Syd on the way to a concert, taking David Gilmour with them to cover his spot for good. In Barrett's absence, another member will have to take over the helm, and it will be Roger Waters who writes most of the music from now on.
The result is obvious: Pink Floyd's sound becomes more solemn and fewer poppies. A saucerful of secrets is a good record, although the band is still on its way to finding its own sound now that its previous leader is definitely gone. The record did well again in the British Isles, and they already had a loyal following at home (also in France, one of the nation's quintessential pinkfloydians ).
3) Let there be more light: The magnificent theme that opens A saucerful of secrets . Despite opening with an energetic uptempo , it soon transforms into a lilting rhythm tinged with the bombastic airs typical of Waters' music, although they are still in their infancy, with David Gilmour and Waters sharing vocals (Gilmour sings the Arabic melody with his characteristic soft voice, and Waters, with a higher tone, is the one who sings the rockiest verse). Fans who feared that without Barrett, there might be no future could breathe a sigh of relief: there was life for Pink Floyd after Syd's ouster.
4) Remember a day: Also, keyboardist Richard Wright contributes his songs to the second album, which he wouldn't do often in the future. Perhaps it is worth noting this quiet Remember a day in which we can still hear Barrett's guitars, outside the band but included in three songs on the album.
Between their second and third studio albums, Pink Floyd take advantage of the impact they are enjoying in France and record the soundtrack for an obscure Luxembourgish film, More . It's not one of their best albums by any means, but it helps them experiment with other sounds.
For example, recording some of the hardest songs in their entire discography, and in the process they delve into the field of acoustic ballads, which will become one of their specialties several albums later.
5) Ibiza bar: An unusually hard rock song for Pink Floyd, although not as aggressive as The Nile Song , in which David Gilmour, who has us used to a soft and almost weak voice, bellows at ease in what almost It constitutes one more antecedent of heavy metal (yes, I'm still talking about Pink Floyd). In Ibiza Bar they don't go that far, but they also sound unusually guitar players describing an acid trip on the Spanish island:
6) A Spanish piece: Dave Gilmour did not have the messianic charisma of Syd Barrett —although he did have more pull among the female audience— nor did he have the same hyperactivity as a composer, but instead he soon emerged as a more technical and versatile guitarist than Syd.
Serve as a curiosity this A Spanish piece in which we can hear him, Spanish guitar at the ready, playing the typical imitation that the Anglo-Saxons usually do of flamenco: sui generis , but at least showing that Gilmour looked beyond the limits of blues-rock, of pop and psychedelia when building their sounds.
That versatility will be key in the future sound of the band and although many people who have only listened to Pink Floyd's best-known songs will think that Gilmour is a one-dimensional guitarist, the truth is that that characteristic style that he finished outlining in the early 70s it was the product of refining several quite disparate influences:
The third album arrives and Pink Floyd seem to lose direction with this Ummagumma (the word in the title, invented by one of their roadies , was a term they used to refer to sex). But they come out on top with a double album in which they show not a few symptoms of having been contaminated by the most petulant and insubstantial sixties avant-garde.
The first volume contains live performances—long and without the precision or power of later live performances—of some of his well-known themes.
Although the worst comes with the second vinyl, the part recorded in the studio that contains the band's new material: an example of misunderstood experimentation made up of pretentious instrumental themes but generally without much substance, boring piano passages, noises, stomach avant-garde… even having interesting moments —which it does, it's not for nothing that we keep talking about Pink Floyd— Ummagumma is generally quite indigestible and uninspired. Surprisingly, the record received good reviews in its day (oh, the 1960s!) and sold quite well in the UK and France, so Ummagumma surpassed the commercial success of his previous works.
But the band's airs trumped what should have been their main goal: writing good songs. Over time, even Pink Floyd themselves would end up denying this album. Roger Waters considered it a "disastrous mistake" and Dave Gilmour limited himself to describing it as "a horrible record, which was not even well recorded". Perhaps they are exaggerating, although I am not going to be the one to contradict their own authors.
7) Grantchester meadows: For including one of the more or less conventional themes from Ummagumma , let's listen to this Grantchester Meadows , an acoustic piece —with little birds in the background, which always looks good— written and sung by Roger Waters. Seven and a half minutes that, frankly, end up being tiresome… It seems incredible that later on these same individuals were capable of creating pieces that lasted almost half an hour and kept you on your toes until the end. Because here, the truth, is not the case:
Fourth official album. If Pink Floyd's history had ended with this Atom Heart Mother , I myself would agree with those who still claim that Syd Barrett was the only true talent in the group. The success of the mediocre Ummagumma convinces them that they must continue on the same path, committed to a bombastic and bombastic experimentation but at times vacuous and uncommunicative.
Once again, avant-garde airs and claims, with interesting moments but many more uninspired or routine grandiloquence. The good thing that can be said about this record is that they are somehow moving towards their classic sound… but with a serious problem: good songs are missing to develop that sound. There are no memorable themes here, any more than there were in Ummagumma .
However, Pink Floyd were on a roll commercially speaking, and the album became their biggest hit to date: for the first time they reached number one in the UK and climbed the charts in various European countries. They even achieve one of their great objectives: to make people talk in the United States, where they obtain their first American gold record. It is obvious that their audience is feeling as bad about psychedelic intoxication as it is about themselves, because the more irregular and bombastic their records are, the more they sell.
Its authors would not take long to deny this LP, as they would also do with ummagumma . Roger Waters went so far as to say that he would never play Atom Heart Mother pieces again for a million dollars, regretting that this record had been Pink Floyd's flagship at the turn of the decade. Gilmour also ended up hating Atom Heart Mother and is now surprised at how bad he finds the record.
In an interview, he went so far as to say: «I recently listened to this record again, and… by God! It's a piece of shit! Possibly our lowest point artistically speaking ». It is not strange, then, that there were some people at that time who missed the contribution of the absent Syd Barrett and his inspired melodies, even though the Floyds were selling more than ever.
Although Barrett was already unfit to be in a professional band and his mental state was in an unstoppable downward spiral towards the abyss, in 1970 he recorded two solo albums—with the help of Waters and especially Gilmour—that sound more inspired than they seem! They were doing Pink Floyd at that very moment! (That yes, in those discs the delicate nature of his psychiatric condition was clearly perceived).
8) Fat old sun: To give you an idea of ​​the scant inspiration of the band's fourth album, this soulless Fat old sun is the most salvageable of Atom Heart Mother , an album that marked a period of success, but also loss creative.
Fifth disc. Finally, after two slipped disks and debatable orientation, a reaction occurs. In fact, we can say that the classic stage of Pink Floyd begins here. The band, despite their success, needed a catalyst to move their music forward or now we might remember them as the group that creatively could never overcome the absence of Syd Barrett. The moment of change came when they locked themselves up in Abbey Road studios —one of the most advanced of their time— to record this fifth album: there they stumbled head-on with their own airs.
After the first few weeks of recording, in which they spent their minds muffling with all sorts of pretentious experiments, they realized that they hadn't managed to gather enough audible material for a record. They were wasting time and money on the studio in an urge to appear more experimental than anyone else.
So they saw themselves reflected in the mirror of their own stupidity and had to change their mentality: experiments by themselves are worthless if they don't help create pieces of music with a sense of their own. In other words, they put their batteries to create good songs, which is or should be the main objective of any band.
It doesn't matter if they are long or short, but the songs have to have packaging, some good melodies, something that keeps them alive on their own. And that's what they ended up doing. Meddle . They recorded several conventional songs for the A-side of the album, all of them benefiting from the need for immediacy and with a greater degree of inspiration than anything from the previous two albums, which were more complex but also poorer in melodies to remember. And even though there was a 24-minute-long song on side B of this Meddle , they had finally understood that they had to give their music clear structures that were easier to follow.
The result of all this change was the album that rescued Pink Floyd from the quagmire of their own foolishness, taking a giant leap from their work of the previous year. And once again it got good sales. By the way, it was the first Pink Floyd album I heard (I had only heard the song Another brick in the wall ) and I still remember the impact it had on me.
9) Fearless: One of the best examples of Pink Floyd's transformation. A soft, melodic and slow acoustic song, like others they had recorded on previous albums… but now it doesn't sound boring anymore. Also, no free noises and absurd experiments; now they show great imagination when it comes to including unexpected sound effects with great musicality.
In Fearless they surprise us with a recording of the chants of the Liverpool FC fans (the famous You'll never walk alone ) that is inserted into the song in a truly impressive way, especially at the end, when they use those same chants to close the theme. : The final stretch of Fearless is perhaps one of the most magical moments in Pink Floyd's work.
10) Seamus: In addition to holding back with the experiments, in Meddle they decide to go back to their roots and record this blues in the style of the Mississippi Delta, but like in Fearless they decide to adorn the song with unexpected garnishes. Because in Seamus , the main character is… a dog! The howls and wails of "Seamus the Dog" make this song either the saddest blues ever recorded…or the most hilarious.
Be that as it may, Pink Floyd have learned that a little humor won't hurt them or hurt their image, that they can experiment to surprise the listener but without having to take themselves too seriously or turn each song into an inaudible avant-garde exercise. This is an experiment that never tires of listening.
11) Echoes: Almost 24 minutes of song, which paradoxically turns out to be much more fascinating and bearable than five endless minutes taken at random from Ummagumma or Atom Heart Mother. I still remember the feeling of surprise after daring to listen to this very long psychedelic piece for the first time: contrary to what I had expected, I did not get bored or tired, but remained absorbed by the song until the last moment.
Because Echoes , although seemingly endless, is a very well-structured song where the different parts follow each other with meaning and in a balanced way. And the main melody – sung as a duet by Gilmour and Wright – is simply unforgettable; perhaps the first truly immortal Pink Floyd tune of the seventies.
The theme arose from the initial piano sound, with an effect added by Richard Wright reminiscent of an underwater sound. The band began to experiment around that sound and although at first they were going to discard the result because they couldn't find a structure they liked (perhaps fearing to fall back into the creative mistakes of the past) they ended up shaping it after a lot of work, and for Fortune including it on the record.
There is not just bombast from a pretentious group here, but true grandeur. In 24 minutes of incredible sound journey, practically nothing is left over: the ups and downs, the intense moments and the atmospheric moments are perfectly distributed, even the passages of sounds that imitate the ocean depths with their whale songs (Gilmour's guitar) or the noise of the waves allow you to close your eyes and move to another dimension.
Echoes occupies the entire B-side of the album but, as I say, it doesn't get heavy. Quite the opposite. It is the moment in which Pink Floyd finally find their sound, their essence and the path to follow. The version on the album is very good, but I am including here the absolutely fantastic performance they did at the famous "concert without an audience" in Pompeii, filming that also has the added bonus of the fabulous montage of images of the group mixed with the Pompeian ruins.
They show that Echoes works perfectly live. It's not a song for everyone to enjoy, of course, and it requires the listener's concentration, capacity for evocation and fantasy (and why not say it, a cigarette from those homemade ones never hurts). But Pink Floyd, the truly classics, have arrived. And the result is simply wonderful: "Under the waves, in labyrinths of coral caves, the echo of a distant time comes rocking across the sand…"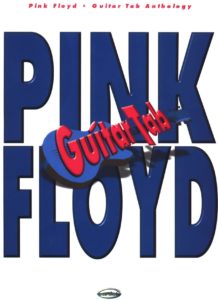 Another soundtrack to give way to more conventional songs: once again rock and acoustic songs are combined with more direct instrumentals than usual in them. As it happens in many (but not all) soundtracks recorded by artists from the pop-rock world, the level is lower than what they are doing at that moment on their official albums, but even so there are some songs that are worth rescuing. .
12) Wot's… uh… the deal?: A nice acoustic ballad that already has some of Gilmour's unmistakable stamp on it, although it still sounds very 60s and the guitarist still had a couple of albums left to hone that style of song to perfection ( I speak, of course, of Wish you were here ). A song that shows us Gilmour on the right path as a composer:
After yhe sudden creative resurrection After Meddle , this Dark Side of the Moon will be the record that turns Pink Floyd into business dinosaurs, into a bigger than life band . They achieve enormous commercial success: 15 platinum records and number one in the United States, nine platinum records in the United Kingdom… and so on until completing a long list of distinctions in numerous countries. But they're also inspiring rave reviews just about everywhere.
The classic Pink Floyd are already in full swing, fully transformed into a progressive rock band with hardly any trace of that colorful Syd Barrett 60s psychedelia but neither the dispensable pretentiousness of Ummagumma and Atom Heart Mother . Now they are a darker and more atmospheric band, still bombastic —even more than before— but in which, paradoxically, nuances take on much more importance.
In addition, it will be a benchmark for many other artists at a technical and production level . They have reached the zenith, and all that was good about it Meddle appears here corrected and enlarged. The previous album was a gem, this one is already a masterpiece.
13) Breathe: Preceded by some of the rhythmic noises that will be the leitmotif of the album, it's a well-rounded acoustic song, much better than almost any they've recorded so far. The melody is distinctive, Pink Floyd confirm that they have found a recognizable style, their own sound and that they know how to write "100% Pink Floyd ballads".
Gilmour's guitar playing delves into those long, slow tones that will become his trademark. By the way, the abrupt end is due to the fact that, on the album, it is linked to the next song, the instrumental On the run.
14) Money: Who doesn't instantly recognize that legendary rhythmic intro of cash registers and coin sounds? Roger Waters had long since become the main composer of the band, even though the others contributed the percentage of his songs, especially Gilmour. But it will be in Dark Side of the Moon where Waters' personality begins to permeate the group's sound with nuances that did not exist before or that appeared too diluted in the whole.
Waters discovers himself, lets loose as a writer, and the result is songs almost unthinkable in previous works. This Money is the most famous example: although it is sung by Gilmour, it is a sample of the new direction that the bassist and band leader's creativity is taking:
15) Brain damage / Eclipse: That said, the spirit of Roger Waters "seizes" Pink Floyd, both musically and conceptually, because it includes more and more frequent references to his traumas and feelings.
This will be the first of several (and beautiful) songs that Waters dedicates to Syd Barrett, who by then was already confined to his parents' house, oblivious to all musical activity, unable to lead a normal life and scaring the neighborhood with his outings delirious in tone.
Waters' eternal guilt, triggered by the expulsion and abandonment of his former bandmate years ago, will produce some of the most moving moments in the entire Pink Floyd discography and will become an obsessive theme to which the bassist will return time and time again. again. Brain Damage and its cola Eclipse will serve as a chilling epilogue to the album, providing moments of beauty and intensity that make it stand out from practically all of his previous work, at least in terms of its ability to emotionally impact the listener.
And incidentally, he reveals that the title of the album is also dedicated to Barrett: "we'll see each other on the far side of the moon"… the place where Syd —the lunatic sitting on the grass of whom the lyrics speak— is imprisoned by his craziness. Magnificent.
After the huge success of their previous work —which was the kind of record that everyone had at home in the 70s—, the group does not lose perspective. Virtually all of their albums have been increasingly successful, so the commercial explosion doesn't catch them off guard and they manage not to settle on their laurels.
Waters remains firmly at the helm, his and Gilmour's chemistry on various tracks continues to work perfectly and Pink Floyd continue to be engaged in creating great songs, magical and awe-inspiring moments.
Once again, the title of the album – "I wish you were here" – and the main songs are dedicated to Syd Barrett, which guarantees a new discharge of emotionality and drama.
Although this record features suites of long passages that follow one another, they continue to be concerned that those passages make sense on their own and appear fluid and natural are not repeated, The mistakes of Ummagumma and Atom Heart Mother, but the successes of Meddle and Dark side of the moon are. The result is, of course, a new masterpiece. And a tremendous new commercial success, with numbers one on both sides of the Atlantic.
16) Shine on you crazy diamond, parts VI-IX: If the end of Dark side of the moon left us overwhelmed with the tribute to Syd Barrett that was Brain damage / Eclipse , this piece will not fall short. On the contrary, it is even more moving and monumental.
After an atmospheric intro characterized by those four unforgettable guitar notes, and after several rounds of Wright's melodic keyboards and David Gilmour's inspired bluesy riffs, the main verse begins: Roger Waters sings him again (in a fantastic way by the way, that voice! who oozes tenderness and despair!) to his friend Syd, asking the crazy diamond to shine again (" Remember when you were young, you shone like the sun; shine on you crazy diamond ") because all he sees now is his gaze empty ( "Now there's a look in your eyes, like black holes in the sky ").
The sung verses of this second part of the Shine on you crazy diamond suite are among the most overwhelming moments in the band's discography and by the way of any other rock band. As an incredible anecdote, which they themselves tell in a very interesting documentary about the gestation of the album, Syd Barrett showed up unexpectedly in the studio when they were recording precisely this song.
At first, they didn't recognize him—they hadn't seen him in years, he'd gotten fatter and had a shaved head, eyebrows included—so at first they thought a strange individual had simply slipped into the studio. But finally they realized that this guy was Syd: when he was recognized, Barrett began to act like a madman and ended up leaving, not without showing that he was not capable of maintaining a normal conversation.
After the scene, Roger Waters broke down in tears. Tears also appeared in the eyes of the other members of the band. With that state of mind and seeing what they had seen, they finished completing the piece. An endlessly moving song, with one of the best lyrics in the band's catalogue:
17) Wish you were: Universally recognized as one of the best acoustic ballads of all time —at least it appears again and again at the top of the rankings prepared for this purpose—, it is another song whose lyrics (by Waters, of course ) are dedicated to Barrett, although a good part of the music is by Gilmour, who also puts his voice in one of his most rounded melodies or probably the most.
Little remains to be said: the song is totally and absolutely perfect, one of the most beautiful songs of that decade and perhaps one of the most beautiful ever recorded.
18) Have a cigar : A theme very much in the vein of Dark side of the moon, and that at times is very reminiscent of certain parts of that Echoes album from the Meddle. In the lyrics, Waters is ironic about the music business, showing an increasingly sarcastic and critical streak.
As a curiosity, it is not sung by any member of the band, but the voice is provided by the folkie singer-songwriter Roy Harper . Yes, the same one to which Led Zeppelin dedicated the song Hats off to (Roy) Harper and which apparently caused a certain obsession among British rockers at the time.
After dedicating two entire albums to Syd Barrett, the band changes register. Waters now appears to have visibly become not the leader, but almost the absolute monarch within the band, helped by Dave Gilmour's growing laziness when it comes to contributing new songs: «Roger told me: "well, do you have something new? ?" And I answered him: "Well, the truth is that no, give me some time to record something" ».
Waters, then, decides to carry the entire weight of the band on his back —even more— and set himself up almost as a dictator. Driven by a growing megalomania, he begins to impose his opinions on the rest, who only have two options left: either engage in a bitter confrontation, or give in. And usually – although not always – they opt for the latter.
This will make the discography of the classic Pink Floyd formation become more and more the vehicle of personal expression of Roger Waters. Here he composes a concept album based on Animal Farm 's political satire , George Orwell .
The result is a very good album that at first may be less impressive than the previous two, but that gains with successive listens. At the time it was a great success, like everything Pink Floyd did, although time has made it somewhat "forgotten" for having been published between the band's two biggest milestones: Wish you were here and The Wall .
19) Pigs (Three different ones): This long and interesting song is a good sample of the new sound of the band, more rhythmic and that, at least temporarily, resorts less to those outbursts of emotion that had marked the two previous albums, but where the group is still in top form and with a clear direction, because the musical chemistry between the members —despite the growing personal problems between Waters and the rest— continues to work:
Waters, embarked on a personal crusade for bombast and definitely affected by an unstoppable megalomania, continues to rule Pink Floyd with a firm hand in the face of the growing discontent of his colleagues, who as usual end up giving in time and again to their wishes and whims to avoid having to undo the band.
This time, the dictatorial bass player decides to compose a rock opera in the vein of Tommy from The Who , with a main character (Pink) serving as his own alter ego in the manner of Tommy to Pete Townshend . It will be a double album in which Waters, in addition to composing 90% of the music, will again overturn his obsessions and his idiosyncrasies (there will be no shortage of references to Barrett, even though this is no longer the main theme of the album).
We find ourselves before an almost exhibitionist introspection exercise in which Waters recounts various aspects of his life and the rest of the members act as brilliant troupes. Be that as it may, his inspiration as a composer remains intact, the group continues to perform well on an interpretive level, and Pink Floyd put together what almost everyone considers his latest masterpiece. The public rewards the quality of the album with a tremendous level of sales, almost at the level of what was achieved with Dark side of the moon .
20) Another brick in the wall (part 2): Waters' unpleasant school experience will become what was undoubtedly the biggest hit from this double album and probably Pink Floyd's most universally recognizable song, although curiously the band did not intend to release it as a single at first. What's more, it wasn't even a complete song, but a simple fragment with a narrative function.
It was record producer Bob Ezrin who immediately sensed that this could be a huge hit, but he ran into the stubbornness of Waters and others, who didn't want to stretch the snippet into conventional track format. The members of the group had already made more than enough money from their previous albums to "lower" themselves to recording commercial singles, and they were not willing to create an entire song from what they considered a mere fragment.
But the producer did not give up: Ezrin —who had already recorded children's voices for Alice Cooper's song Out School 's — thought it would be a good idea to repeat with that idea here. A recording of children singing the chorus of the song was brought into the studio to convince Roger Waters that they had a potential hit there: when the bassist heard the children's choruses, he knew that Ezrin was right, that they should release the song in the format of single.
Another brick in the wall part 2 became an immediate hit that practically put Pink Floyd (once again) on every music station on the planet. I think almost anyone knows this topic, even people far removed from rock music, so there are plenty of more presentations.
21) Comfortably numb: One of the few tracks on The Wall half-written by Waters and Gilmour, like Another brick in the wall . Interestingly, both were the ones that had the greatest impact, showing that the Waters-Gilmour chemistry still worked on the few occasions when they still put it into practice.
Gilmour's contribution to this song is very noticeable, not only because of the fantastic guitar solos, but also because the music is obviously his and is quite reminiscent of the Wish you were here stage , when Gilmour had more weight in the compositions and Waters had not monopolized nearly that area entirely. Perhaps one of the last glimpses, or the last, of the Waters/Gilmour collaboration:
22) Mother: A sample of the extent to which Roger Waters had almost completely turned Pink Floyd into a vehicle to express his personal demons is this Mother , a dialogue between the protagonist Pink (the voice of Waters) and his overprotective mother (the voice of Gilmour).
The public had already gotten used to the idea that Pink Floyd records were a kind of therapy for Rogers, and they were not surprised if he now talked about his childhood as a war orphan, but even so it was striking to hear him interpret certain fragments with a gritty voice. , as is the case with several lines on this track: of course, megalomaniac or not, Waters was putting himself to the fullest on the record, both writing and performing.
By the way, there are two versions of the theme: one on the original album and another re-recorded for the subsequent film based on the album.
The disc of dissension. Waters, who after the enormous sales and critical success of The Wall is already completely transformed into Pink Floyd's Napoleon Bonaparte , reuses several songs that they had initially discarded for The Wall … to the displeasure of Gilmour, who did not consider them sufficiently quality.
The guitarist wanted to compose new material instead of focusing an entire album on developing a new story from material left over from the previous album. But by then Pink Floyd were little more than Waters' backing band, and David Gilmour—who due to his habitual laziness had no finished songs of his own—realized that he had lost his weight in the band. Although he asked to delay the recording of the album to compose songs, he was met with the bassist's refusal. The album, then, followed the plan originally planned… to the chagrin of the guitarist.
Much less inspired than The Wall , this is The Final Cut sounds like a Roger Waters solo album (as it practically is). In the middle of a true storm of internal tensions, Pink Floyd released a new intimate conceptual work, based once again on memories and references from Waters' life. To top it off, the bassist also included new songs with an anti-war message —the government of Margaret Thatcher had just embarked on an absurd war with Argentina—and Gilmour was extremely displeased with this political twist: it didn't seem like a good idea to include references to current events on a Pink Floyd album, a group that had never been known for writing about it in the newscasts.
It was one thing to hark back to Orwell in Animals for general political commentary, but quite another to take sides on burning issues in the UK. But once again Waters got away with it. The disagreement between the two visible heads of the band was definitive, and in fact they barely worked together on the recording but rather separately.
Gilmour, in fact, only put his voice on one song. The prevailing tension affected everyone, but especially the guitarist, who came to explode in various outbursts of anger during the recording: he couldn't stand the internal situation of the band. The only thing he and Waters seemed to agree on was that they didn't want to go on tour together to present the record.
Aware that they could no longer work side by side – or even support each other personally -, more interested in their future solo work and having developed a bitter enmity that would last for many years, all this seemed to herald the final end of Pink Floyd. . The album, dark, melodramatic and at times impenetrable, divided the group even if it was another bestseller. As we were saying, it already sounded more like Waters solo than Pink Floyd and, of course, it was much less brilliant than The Wall .
23) Two suns in the sunset: That said, Pink Floyd sounding like Roger Waters solo, the classic sound of the band no longer prevails but rather a kind of distillation of The Wall , although without such powerful songs as Another brick in the wall or Comfortably numb .
Waters is liking himself too much, and it shows in songs that no longer have the hook and intensity of yesteryear.
The news: Dave Gilmour, with the help of drummer Nick Mason , resurrects the defunct giant after a bitter legal battle against Roger Waters, who is trying to prevent them from using the band's name (in fact, keyboardist Rick Wright will not be able to appear as an official member in this resurrection and, oddly enough, will appear as a hired musician).
The enmity between Gilmour, Mason, Wright on the one hand, and Waters on the other reaches truly unpleasant heights. But finally Pink Floyd come back, without Roger Waters and with David Gilmour as the absolute leader. Naturally, this aroused a lot of morbidity, but also skepticism and not a few doubts. The result? Well, similarly to The final cut , here we don't have a Waters solo album… but something that sounds like a Gilmour solo album.
The public didn't care much, and the album was another great success —as usual— propelled by the fantastic single Learning to fly . The reviews were less enthusiastic: it was clear that Pink Floyd's magic was gone, that the band's return had brought a memorable new song and plenty of routine-sounding tracks (and, mind you, a business with lots of zeros).
Roger Waters, to put it mildly, was not very kind to the band's work: he was particularly harsh with Gilmour and his mediocre lyrics, stating that the success of the album was due solely to the fact that it had the label "Pink Floyd" printed on it (and maybe he was partly right, even though there was a great single on the album). In short, an album more successful than valuable.
24) Learning to fly: The only song from A momentary lapse of reason that inherited the greatness of the classic Pink Floyd and whose solemn chorus could have easily fit into Dark side of the moon or Wish you were here .
David Gilmour briefly reunites with the old muses and gives birth to the best song, by far, on the entire album. This song alone was enough to convince the most skeptical that Gilmour's reformed Pink Floyd should be given a chance. In addition, the promotion of the song was helped by a simple but highly inspired video clip that highlighted the greatness of the song. To paraphrase the LP's title, a "momentary lapse of inspiration" that illuminated an album that otherwise sounded very correct, as always, but rather soulless.
In 1994, seven years after A momentary lapse of reason , the Pink Floyd brand was already a guarantee of sure success, whether on tour or in the face of the possibility of reuniting to record a new studio album.
Which will be precisely what will happen: now free from the legal harassment of his archenemy Roger Waters, David Gilmour brings Mason and Wright together again to record a new album that will become a huge hit worldwide … although the music it contains is at least overall pretty watered down.
They sell millions of copies, for a change, although the critics are cold and Waters returns to pour all his vitriol on the work of his colleagues. A perhaps unnecessary but profitable album that no longer even contains a hymn like that fantastic Learning to fly from seven years ago. Sounds correct, but once again, routine.
25) High hopes: By linking a song from this album, we will put the song that closes it. A long theme made up of several parts but whose overly polished production cannot hide the band's scant inspiration. It all sounds good, perfectly executed, but it sounds soulless. And this is surely the best of the album; almost all the rest is more forgettable.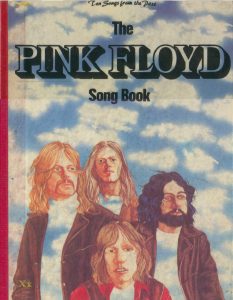 Search Posts by Categories:
and subscribe to our social channels for news and music updates:
The discography of the English rock group Pink Floyd consists of 15 studio albums, four live albums, twelve compilation albums, five box sets, three extended plays, and 27 singles. Formed in 1965, Pink Floyd initially earned recognition for their psychedelic or space rock music, and, as they evolved, for their progressive rock music.
The group have sold over 250 million records worldwide, including 75 million units sold in the United States.