Follow @LibrarySheet
Jazz Play Along: My Funny Valentine (sheet music)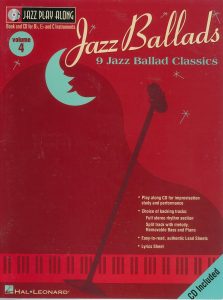 Jazz Play Along: My Funny Valentine (sheet music) with Melody
What is the most unusual version of 'My funny Valentine'?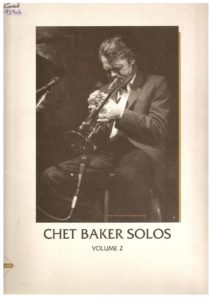 The song My funny Valentine is one of the great classics in the history of jazz, and indeed of modern music, and was born as one of the themes that shaped the musical Babe in arms , premiered in April 1937 on Broadway. Its authors, Richard Rodgers and Lorenz Hart, are considered one of the most relevant composer duos in the history of jazz and musicals.
All the merits of the composition are indisputable and are also supported by figures, since until last year a total of 1,600 recordings of it had been recorded, made by more than 600 artists and groups, both instrumentally and vocally.
The piece was composed in the aforementioned 1937: Rodgers has gone down in the annals above all for his ability to write as simple as beautiful and attractive melodies, scores that used to remain in the ears and memory of a very wide audience. Hart, for his part, was the author of lyrics as ingenious as they were attractive, brimming with a unique inner rhythm and also used to exude an ironic humor that created school. And emotional charge, of course.
There are no less than 1,600 versions of the song by Richard Rodgers and Lorenz Hart, performed by 600 artists.
As the beginning was said, My funny Valentine (my happy Valentine would be its translation) was composed for the musical comedy Babes in arms , which opened on Broadway on April 14, 1937, and offered 289 performances until December of that year.
Despite the supposed reference to Valentine's Day, the song has a more literal meaning as it is performed by a girl to a man whose name is Valentine Val La Mar, and it is only at the very end of the song's lyrics –" each day is Valentine's Day" – where that holiday is mentioned. It is true that it is a love song, but not the typical one, since irony abounds in it, something very typical of its author since Hart was a person with low self-esteem, a point tormented and self-conscious.
Frank Sinatra was one of the first big names to perform it in the early '50s, excellently capturing the loving sentiment and vulnerability it exudes. Although it was when jazz made it its own that My funny Valentine reached a glorious level.
First came Gerry Mulligan with a version in 1953 with his quartet (without piano) featuring Chet Baker's trumpet. It was the vocal version that he did a year later that he put the song at the zenith of music, from which it never descended. And that was helped by the versions made by the also trumpeter Miles Davis, first in 1956 with his quintet where John Coltrane resided, and then with a live version at Lincoln Center in 1964 with Herbie Hancock on piano.
There would be numerous other versions or reinterpretations like the various ones made by Sarah Vaughn, such as the one on the 1973 Live in Japan album , and later by Elvis Costello, Jerry García or more recently by Michael Bublé or, much closer, Andrea Motis.
In other supports it has also been a well-known and used song, although perhaps none in such an unusual way as the one that could be seen and heard in the series The Simpsons , specifically in season 29 and in the episode entitled Haw-haw land from season number 29. In it, the ineffable Nelson sings My funny Valentine to Lisa Simpson, in a parodic way, but which touches her given the beauty of the composition.
Search Posts by Categories:
and subscribe to our social channels for news and music updates: