Table of Contents
Follow @LibrarySheet
Keith Jarrett – (The Köln Concert) LIVE 1975
The Köln Concert is an album by Keith Jarrett released in 1975. It is a live recording of a completely improvised concert by Jarrett that constitutes one of his most important and recognized works.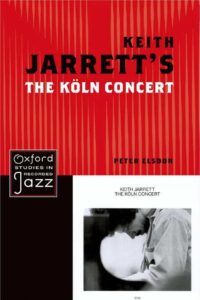 Tracks:
Köln, January 24, 1975, Pt. I :00:00:00-00:26:24
Köln, January 24, 1975, Pt. II A :00:26:24-00:41:25
Köln, January 24, 1975, Pt. II B:00:41:25-01:00:47
Köln, January 24, 1975, Pt. II C:01:00:47-01:07:49
He is one of the greatest pianists in history, from a history that is by no means limited to jazz. But recently, Keith Jarrett announced publicly that it is difficult for him to play in public again, having suffered two strokes in 2018 that left him partially paralyzed on his left side.
It is true that there are precedents, like that of Oscar Peterson, that he suffered a similar problem and managed to recover. But in the case of Jarrett, the expectations are not good. In any case, the harvest is generous: at 75, he has already released 97 official records.
Among them, The Köln Concert, the legendary album that this year turned four and a half decades old. An album that cemented a legend and inaugurated a particular type of piano recital, completely improvised.
They say that the first jazz record in history was recorded in New Jersey on February 26, 1917, for the Victor Talking Machine Company (the emblematic dog recognizing his master's voice on a gramophone).
The recording was in charge of the Original Dixieland Jazz Band, made up of five musicians from New Orleans: trumpet, trombone, clarinet, piano and drums. Since then, there have been innumerable recordings made in the genre. But even within the framework of that ocean of records, there are a few that marked a definitive before and after.
One of these legendary, unrepeatable, emblematic records took place on January 24, 1975, at the Cologne Opera (Germany), and became, according to some, one of the most important jazz records in history. Of course, we disagree with this statement. Because Keith Jarrett's The Köln Concert is not an album that deserves to be reduced to the category of jazz record.
Anyway, let's record one fact: if it were, it would be the best-selling jazz solo album of all time. And if we put aside the absurd border that tries to pigeonhole it into a genre, it is the best-selling album of solo piano instrumental music.
Jarrett was 29 years old at the time and had already recorded for the ECM (Editions of Contemporary Music) label, produced by Manfred Eicher, a solo piano album entitled Facing you , whose repercussion was notable and prompted a tour of the musician in Europe that spanned three countries and eleven cities.
In Facing You , Jarrett's indisputable talent with his instrument already emerges, but there was at least one route plan there that in The Köln Concert will be completely absent. What Jarrett did from then on was inaugurate a line of music that was as novel as it was impressive: the recitals carried out from an exercise in pure improvisation.
The first album in which Jarrett presented these recitals was a magnificent triple album in which he compiled performances offered in Bremen and Lausanne in 1973, the same year that he offered the presentation in Norway whose video we leave at the end of this article, which as far as we know it has not been published to date on disc.
Meanwhile, he continued to play in the United States with his jazz quartet. The next solo piano record will be The Köln Concert , recorded during his 1975 tour.
The one on January 24 was the fifth date of that tour. It was planned that the performance would be recorded. But when the time came, it was all a series of setbacks. Jarrett himself tells that he could not sleep during the twenty-four hours prior to the concert. In addition, he had to play with a belt, because he had a back injury.
But the worst was yet to come:
Jarrett had asked to play on a Bösendorfer piano. By mistake, another piano was placed on the stage,-of the same brand, which was in the theater's warehouse. Used for light rehearsals, it was out of tune and had several keys and a pedal that didn't work. The concert was about to be cancelled, but the 1,400 tickets sold posed a problem.
So the concert took place, and it was recorded just because the equipment had already been arranged. No one expected to get anything clean from that show, under such conditions. Jarrett himself recounts:
"We decided to make a tape of the performance just for us. The piano was a terrible instrument, and besides I was without sleep. It was already late, but we went to dinner at an Italian restaurant, where they took forever to serve us. When we got back, I was still hungry. But I remember seeing the engineers sitting, waiting with their equipment. And at that moment I thought: I'm going to do it.
Then something interesting happened with that piano: I was forced to play with what was available, and somehow I felt that I had to highlight the qualities that instrument had. And that was it. My directive was: I have to do this. I don't care how the hell this piano sounds. I'm doing it… And I did it".
Amazing creativity and improvisation
What followed was an incredible improvisation, with Jarrett eschewing the limitations of the instrument (all the high register of the piano is conspicuous by its absence) and magically creating an unrivaled work of sound art for sixty minutes, which would lead to a double album that would become legend.
A more sensational improvising pianist could hardly be found. There are those who say that the beginning of the recital takes as reference the ringing of the Opera bell that announces the start of each concert. Jarrett acknowledges that this could have been the case, perhaps unconsciously. But that he simply let himself be carried away by the music and by that battered piano.
Years later, Manfred Eicher went so far as to make a risky statement, stating that it is likely that Jarrett played as he did precisely because he was not a good piano. Biographer Wolfgang Sandner points out, for his part, that Jarrett gets upset when someone reminds him that this recital has been one of his greatest successes.
This is particularly interesting when you think of the divism Keith Jarrett later displayed whenever a piano did not fully satisfy him, or when he was disturbed by whatever happened while he was on stage. If that night in January 1975 Jarrett had given in to his impulses and refused to play, he would have deprived us of one of the great musical jewels of the 20th century.
Search Posts by Categories:
and subscribe to our social channels for news and music updates: