Search Posts by Categories:
and subscribe to our social channels for news and music updates:
Art Tatum – All the things you are – partition (piano sheet music transcription)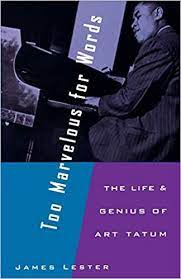 Follow @LibrarySheet
ART TATUM
Le pianiste Art Tatum, (1910-1956) est né dans une famille de musiciens amateurs. Atteint d'une cécité presque totale, il entre à l'âge de treize ans dans un institut Columbus pour étudier le violon et le piano.
À l'âge de seize ans, il commence à jouer dans des clubs et deux ans plus tard, en 1928, et déjà en tant que professionnel, il est engagé par une radio locale, la WSPD, dans laquelle il occupe une émission quotidienne d'un quart d'heure qui, étant donné son succès, sera bientôt diffusé dans toute l'Amérique sur NBC, ce qui, en plus de la publicité, lui donnera une extraordinaire réputation de musicien, même sans quitter l'Ohio, sa ville natale.
En 1932, il s'installe à New York pour accompagner Adelaide Hall, avec lequel il réalise son premier enregistrement, et l'année suivante il enregistre pour le label Brunswick ses premiers succès au piano solo tels que « Tiger Rag » ou « Tea for Two ». » , qui a fait sensation.
Tatum a été engagé dans les cinq années suivantes dans les meilleurs clubs du pays, de Cleveland à Chicago (dans le célèbre "Three Deuces", de là à Hollywood, où il a donné le fameux concert au "Paramount Theatre" et enfin à New York , dans la "Famous Door".
Sa renommée de meilleur pianiste de l'histoire du jazz est déjà solidement établie auprès de la critique, du public, et bien entendu de ses confrères musiciens qui le respectent et le vénèrent d'une manière extraordinaire. En 1938, il se rend à Londres pour jouer au "Ciro's" et au "Paradise Club". De retour à New York, et après un bref passage sur la côte ouest, Art Tatum joue dans différentes salles : "Onyx Club" ; "Kelly's" et le " Café Society Downton.
En 1943, Tatum rompt avec le monde des performances solo et forme un trio avec le guitariste Tiny Grimes et le bassiste Slam Stewart. Le succès du trio est instantané et les disques qu'ils signent pour le label MCA sont exemplaires et à cette époque ils atteignent leur plus haut niveau de popularité.
En 1944, Tatum fait partie des figures du jazz invitées au célèbre concert organisé par le Metropolitan Opera House de New York pour le magazine "Esquirre" aux côtés de Louis Armstrong, Billie Holiday et Coleman Hawkins, entre autres. Les années suivantes, et désormais figure mythique, il joue dans les clubs de la 52e rue à New York, parcourt le pays chaque année, et même l'avènement du bebop n'enlève rien à sa renommée.
En 1953, il signe un contrat avec Norman Granz, le producteur du timbre "Pablo" (Nom donné en l'honneur du peintre espagnol, Pablo Picasso, son ami et qui en correspondance tirera l'anagramme du timbre) et enregistre, en moins de trois années, un nombre impressionnant d'albums en solo ou entouré de certains des meilleurs musiciens du moment, tels que Benny Carter, Ben Webster, Roy Eldridge, Buddy Rich, Lionel Hampton ou Buddy de Franco, entre autres.
Il s'agit de sa célèbre série « The Tatum solo Masterpieces » (Pablo, 1953-1955) et de son non moins extraordinaire recueil intitulé : « The Tatum Group Masteripieces » (Pablo, 1954-1956).
Avec une santé gravement détériorée et aggravée par le rythme de vie qu'il avait mené les années précédentes, jouant nuit après nuit sans dormir, abusant de l'alcool et entouré en permanence de fumée, Art Tatum commence à montrer des signes évidents de sa maladie.
Cependant, et sans vouloir abandonner l'activité musicale, un superbe concert donné le 15 août 19546 au « Hollywood Bowl » devant près de vingt mille personnes, et l'extraordinaire séance d'enregistrement tenue le mois suivant, le 11 septembre, en compagnie de Ben Webster, ce sera son chant du cygne.
Le 4 novembre 1956, il est admis au "Queen Of Angels Hospital" où il décédera une semaine plus tard, le 11 de ce même mois, d'une crise d'urémie à quarante-six ans.
Art Tatum, est resté dans l'histoire du jazz, comme le pianiste le plus impressionnant de tous les temps, et est considéré comme la figure la plus importante parmi pratiquement tous ses successeurs.
Tout spécialiste du piano qui l'a entendu pour la première fois aujourd'hui connaîtra sans aucun doute le même impact que ceux qui l'ont fait dans les années trente, et son influence, bien qu'il s'agisse d'un musicien classique et non d'un révolutionnaire, est indiscutable dans toutes les générations de pianistes postérieurs.