Table of Contents
Search Posts by Categories:
and subscribe to our social channels for news and music updates:
Sirius / Eye in the sky – The Alan Parsons Project (sheet music)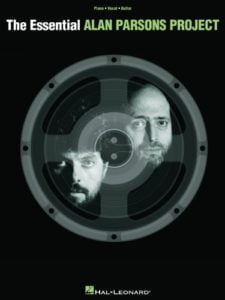 The Alan Parsons Project
The Alan Parsons Project was an English progressive rock group formed in 1975 in London and active until 1990.
The band was led by producer, engineer and songwriter Alan Parsons and executive producer, songwriter and vocalist Eric Woolfson. It featured several studio musicians and a large group of singers.
Follow @LibrarySheet
Together they recorded a total of eleven albums, crediting the vast majority of songs as Woolfson/Parsons, who managed to sell more than fifty million copies. Their most popular album was Eye in the sky (1982)3 with which they reached number 27 on the British charts4 and number 7 on the US Billboard.
Discography
Studio albums

Tales of Mystery and Imagination. 20th Century (April 1976) – US #38; UK #56
I Robot. Arista (June 1977) – US #9; UK #26
pyramid. Arista (May 1978) – US #26; UK #49
Eve. Arista (Aug 1979) – US #13; UK #74
The Sicilian Defence. RCA (1979; unreleased until 2014 as part of the 'Complete Albums Collection' box set)
The Turn of a Friendly Card. Arista (Oct 1980) – US #13; UK #38
Eye in the Sky. Arista (May 1982) – US #7; UK #27
Ammonia Ave. Arista (February 1984) – US #15; UK #24
Vulture Culture. Arista (February 1985) – US #46; UK #40
Stereotomy. Arista (Nov 1985) – US #43
Gaudi. Arista (January 1987) – US #57; UK #66
Collections
The Best of The Alan Parsons Project. Arista (September 1983) – US. UU. #53
The Best of The Alan Parsons Project Vol. II. Arista (November 1987)
The Instrumental Works. Arista (August 1988)
Pop Classics. EVA (October 1989)
Anthology. Arista (November 1991)
The Ultimate Collection. 2xCD, Ariola (August 1992)
The Definitive Collection. 2xCD, Arista (July 1997)
Gold Collection. 2xCD, Arista (March 1998)
Master Hits. Arista (July 1999)
Platinum & Gold Collection. Arista (June 2003)
Ultimate. Arista (March 2004)
Days Are Numbers. 3xCD, Sony BMG Music Entertainment (2006)
The Essential Alan Parsons Project. 2xCD, BMG (February 2007)
Best of Alan Parsons Project. Arista (January 2009)
Alan Parsons solo discography
Try Anything Once. Arista (Oct 1993) – US #122
The Very Best Live (compilation, live). RCA (June 1995)
On Air (2xcd). Polygram (September 1996)
The Time Machine. Miramar (July 1999)
To Valid Path. Artemis (August 2004)
The Secret. Frontiers (April 26, 2019)