Follow @LibrarySheet
Table of Contents
Search Posts by Categories:
and subscribe to our social channels for news and music updates:
Boris Pasternak, the composer?
Russian poet and author, he is one of the most significant figures in Russian literature.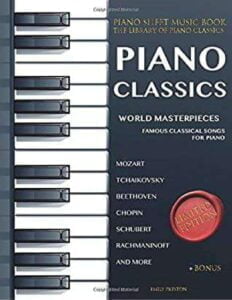 Boris Pasternak was born on February 10, 1890, in Moscow, into a cultured family of Jewish origin and studied at the universities of Moscow and Marburg (Germany). He also studied music during his youth, although he abandoned it to pursue poetry. His first book of poems was The twin between the clouds (1914), which was followed by others, such as Above the barriers (1917), My sister, life (1922) and The second birth (1932).
Although the influence of late 19th century symbolism, with its emphasis on mysticism, pure aesthetics, and impressionism, is evident in his work, these poems reveal a new aesthetic based especially on unusual image associations and a philosophical look at nature and history.
These works consecrated him as a magnificent Russian poet of his time, although communist-leaning literary critics reproached him for not following the line established by socialist realism, which meant that after 1932 he was able to publish only two collections of poems, On morning trains (1943) and The vastness of the earth (1945).
Boris Pasternak had to make a living carrying out quite remarkable translations of the works of Shakespeare, Goethe and Verlaine. His only novel, Doctor Zhivago (originally published in Italy in 1957), was rejected by Soviet publishers for its veiled critique of communism in their country, but earned international recognition after its publication in the West, to the point that it became to be translated into 18 languages ​​and adapted for the cinema.
The novel tells a story of wandering, spiritual isolation, and love, and presents a panoramic view of Russian society in the years of the 1917 Revolution. The protagonist, Dr. Zhivago, is an intellectual whose sincerity, religious convictions, and independence of spirit they clash head-on with the theory and practice of the Soviet regime.
Boris Pasternak won and accepted the Nobel Prize in 1958, but was denounced as a traitor by various Soviet communist groups, after which he publicly announced his desire not to go into exile and refused the prize. He was the first to refuse this distinction.
The book was translated and published in Italy in 1957, the anger of the Soviet authorities increased the popularity of the book, which was published worldwide, and the CIA used it as a cultural weapon against the Soviets.
Pasternak's post-success work insists on the universal questions of love, immortality, and reconciliation with God. The poems in his last collection, which he wrote until his death, are possibly the most appreciated and well-known of his production.
Boris Pasternak died on May 30, 1960, near Moscow. Doctor Zhivago was finally published in the Soviet Union in 1987 due to President Mikhail Gorbachev's newly inaugurated "openness" (Russian: glasnost) policy, and its author was officially rehabilitated. Among his other works are the autobiography Safe Conduct (1931) and a memoir published in 1957.
Search Posts by Categories:
and subscribe to our social channels for news and music updates:
Musical Works of Boris Pasternak
Selected books by Pasternak
Poetry collections
Twin in the Clouds (1914)
Over the Barriers (1916)
Themes and Variations (1917)
My Sister, Life (1922)
On Early Trains (1944)
Selected Poems (1946)
Poems (1954)
When the Weather Clears (1959)
In The Interlude: Poems 1945–1960 (1962)
Books of prose
Safe Conduct (1931)
Second Birth (1932)
The Last Summer (1934)
Childhood (1941)
Selected Writings (1949)
Collected Works (1945)
Goethe's Faust (1952)
Essay in Autobiography (1956)
Doctor Zhivago (1957)