Table of Contents
Search Posts by Categories:
and subscribe to our social channels for news and music updates:
"I Loves You, Porgy" is a duet from the 1935 opera Porgy and Bess with music by George Gershwin and lyrics by Ira Gershwin. It was performed in the opera's premiere in 1935 and on Broadway the same year by Anne Brown and Todd Duncan.
They recorded the song on volume 2 of the album Selections from George Gershwin's Folk Opera Porgy and Bess in 1942.
The duet occurs in act 2, scene 3, Catfish Row, where Porgy promises Bess that he will protect her. Bess has a lover, Crown, who is abusive and continually seduces her.
It has been popularized by Nina Simone's adaptation from her first album, Little Girl Blue.
Edward D. Latham contends that Gershwin's experimental use of simple rondo form with the main theme as the refrain echoes the tension between Porgy and Bess in the duet, "It is as if Bess is clinging to the refrain for dear life, afraid that if she wanders too far from it, she will lose Porgy's love for good.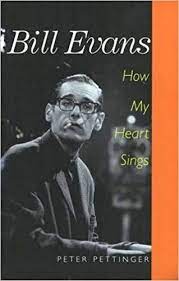 Once again, it is Porgy who guides Bess back to the home key, re-establishing F major with a half cadence at the end of the B and C sections." Gershwin thereby subverts the rondo forms as a guaranteed sign of confidence and stability into an indication of the situation's volatility. Gershwin had originally changed the title from Porgy to Porgy and Bess to emphasise the romance between the two title characters and accommodate operatic conventions.
On the technicality of Bess's role in the duet, Helen M. Greenwald, chair of the department of music history at New England Conservatory and editor of the Oxford Handbook of Opera, wrote that Bess's solo "requires the legato power of a Puccini heroine".
I Loves You Porgy (1935) from the opera "Porgy and Bess"
"It takes years and years of experience to know that such a note cannot take such a syllable, that many a poetic line can be unsingable, that many an ordinary line fitted into the proper musical phrase can sound like a million."
– Ira Gershwin
The folk opera Porgy and Bess was based on a 1926 novel Porgy written by a white poet from South Carolina, DuBose Heyward, who, with his wife Dorothy, adapted the novel for a play which had a successful run in 1927. The story centers on a disabled black man (Porgy), the woman he loves (Bess), her lover (Crown), and a drug dealer (Sportin' Life). In the Broadway show which featured a mostly black cast these roles were played respectively by Todd Duncan, Anne Brown (who introduced "I Loves You Porgy"), Warren Coleman, and John W. Bubbles.
The Heywards and the Gershwins spent part of the summer of 1934 near Charleston observing a group called the Gullahs who became the prototypes for the residents of the show's Catfish Row.
Although George Gershwin had proposed in 1926 that Heyward write the libretto for an opera, nothing happened for several reasons until 1933, and then their lack of proximity to each other made the collaboration difficult.
It was then that Ira Gershwin became involved in the project. Some of the lyrics for songs from Porgy and Bess are credited to Ira alone, but the ever self-effacing lyricist is quoted in Philip Furia's book Ira Gershwin: The Art of the Lyricist as saying, "Even with these, however, Ira maintained 'I'm pretty sure I was indebted, theme-wise, to a word or phrase borrowed from the text.'" Several songs, including "I Loves You Porgy," are credited to both Ira and Heyward.
As Furia points out, "In their collaborations, it was apparent to Ira that Heyward, fine poet that he was, simply was not skilled in the lyricist's craft of writing singable and memorable words." As Ira says in his book Lyrics on Several Occasions, "This is no reflection on DuBose's ability. It takes years and years of experience to know that such a note cannot take such a syllable, that many a poetic line can be unsingable, that many an ordinary line fitted into the proper musical phrase can sound like a million."
Many jazz artists have mined the now popular score, including Billie Holiday (1948), Oscar Peterson (1959), and the MJQ (1964).
A 1956 studio recording (reissued on CD in 1999) included the complete score with Al "Jazzbo" Collins providing the narration, Mel Torme singing the role of Porgy and Frances Faye as Bess; Ella Fitzgerald and Louis Armstrong recorded the songs in 1957; Miles Davis and arranger Gil Evans recorded their highly praised album in 1958. Nina Simone's rendition of "I Loves You Porgy," featured on her 1959 debut album, became one of the top 20 songs on the Billboard charts.
In 2004, trumpeter/flugelhornist Clark Terry recorded songs from Porgy and Bess (including "I Loves You Porgy") with the Chicago Jazz Orchestra under the direction of Jeff Lindberg.
There was great enthusiasm for the production which opened at the Alvin Theatre in New York on October 10, 1935. An elaborate opening-night party was planned, but there was little to celebrate after the reviews came out, most of which, at best, were mixed. The show ran for only 124 performances, most of them at a loss. George, who considered Porgy and Bess his best work, would not live to see the acclaim that it eventually received.
According to Edward Jablonski in Gershwin: A Biography, "[Ira] was thrilled in 1976 when the Houston Grand Opera presented a stunning production of Porgy and Bess with the original score and orchestration intact. The production was a triumph which brought the shock of recognition: Porgy and Bess was a real opera.
Ira rejoiced in this, his brother's vindication. (Ira did not live for that ultimate endorsement, a production at the Metropolitan Opera House, during the spring of 1985, nor the greater triumph at Glyndebourne, England, in the summer of 1986.)"
Although bedridden, Ira was pleased that the show also was revived at Radio City Music Hall before his death in 1983.
The 1959 film of Porgy and Bess featured Sidney Poitier as Porgy (voice dubbed by Robert McFerrin), Dorothy Dandridge as Bess (voice dubbed by Adele Addison), Sammy Davis, Jr. as Sportin' Life, and Brock Peters as Crown.
Other notable songs from the opera include the ever popular jazz standard "Summertime," "It Ain't Necessarily So," "Bess You Is My Woman Now," and "I Got Plenty o' Nuttin'." Selections from Porgy and Bess were recorded in 1935 by white opera singers. Several other versions were recorded between 1940 and 2006 when the first recording of Gershwin's original production was released featuring a cast backed by the Nashville Symphony Orchestra.