Table of Contents
Follow @LibrarySheet
Keith Jarrett – Over the Rainbow (Tokyo 1984) Sheet Music Transcription
You can get the sheet music transcription in our Library (Keith Jarrett Solos)
Keith Jarrett (born May 8, 1945) is an American jazz and classical music pianist and composer.
Jarrett started his career with Art Blakey, moving on to play with Charles Lloyd and Miles Davis. Since the early 1970s he has enjoyed a great deal of success as a group leader and a solo performer in jazz, jazz fusion, and classical music. His improvisations draw from the traditions of jazz and other genres, especially Western classical music, gospel, blues, and ethnic folk music.
In 2003 Jarrett received the Polar Music Prize, the first recipient of both the contemporary and classical musician prizes, and in 2004 he received the Léonie Sonning Music Prize. His album The Köln Concert (1975) became the best-selling piano recording in history.
In 2008 he was inducted into the Down Beat Jazz Hall of Fame in the magazine's 73rd Annual Readers' Poll.
Jarrett recorded a few solo pieces live under the guidance of Miles Davis at Washington's music club The Cellar Door in December 1970. These were done on electric pianos (Rhodes and Contempo), which Jarrett was loath to perform on. Most parts of these recorded sets were released in 2007 on The Cellar Door Sessions featuring four improvisations by Jarrett.
Jarrett's first album for ECM, Facing You (1971), was a solo piano date recorded in the studio. He has continued to record solo piano albums in the studio intermittently throughout his career, including Staircase (1976), Invocations/The Moth and the Flame (1981), and The Melody at Night, with You (1999). Book of Ways (1986) is a studio recording of clavichord solos.
The studio albums are modestly successful entries in the Jarrett catalog, but in 1973, Jarrett also began playing totally improvised solo concerts, and it is the popularity of these voluminous concert recordings that made him one of the best-selling jazz artists in history.
Albums released from these concerts were Solo Concerts: Bremen/Lausanne (1973), to which Time magazine gave its 'Jazz Album of the Year' award; The Köln Concert (1975), which became the best-selling piano recording in history; and Sun Bear Concerts (1976) – a 10-LP (and later 6-CD) box set.
Another of Jarrett's solo concerts, Dark Intervals (1987, Tokyo), had less of a free-form improvisation feel to it because of the brevity of the pieces. Sounding more like a set of short compositions, these pieces are nonetheless entirely improvised.
After a hiatus, Jarrett returned to the extended solo improvised concert format with Paris Concert (1990), Vienna Concert (1991), and La Scala (1995). These later concerts tend to be more influenced by classical music than the earlier ones, reflecting his interest in composers such as Bach and Shostakovich, and are mostly less indebted to popular genres such as blues and gospel.
In the liner notes to Vienna Concert, Jarrett named the performance his greatest achievement and the fulfillment of everything he was aiming to accomplish: "I have courted the fire for a very long time, and many sparks have flown in the past, but the music on this recording speaks, finally, the language of the flame itself."
Jarrett has commented that his best performances have been when he has had only the slightest notion of what he was going to play at the next moment. He also said that most people don't know "what he does", which relates to what Miles Davis said to him expressing bewilderment – as to how Jarrett could "play from nothing".
In the liner notes of the Bremen Lausanne album Jarrett states something to the effect that he is a conduit for the 'Creator', something his mother had apparently discussed with him. This has caused occasional moments of confusion, where reportedly at a concert he was so indecisive as to what to play that he just sat at the piano in silence until someone in the audience yelled out "C-sharp major!", prompting Jarrett to thank the audience and begin playing.
Jarrett's 100th solo performance in Japan was captured on video at Suntory Hall, Tokyo, in April 1987, and released the same year as Solo Tribute. This is a set of almost all standard songs. Another video recording, Last Solo, was released in 1987 from a solo concert at Kan-i Hoken hall in Tokyo in January 1984.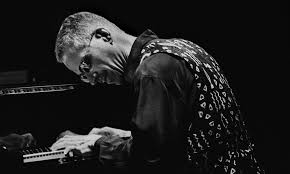 In the late 1990s, Jarrett was diagnosed with chronic fatigue syndrome and was unable to leave his home for long periods of time. It was during this period that he recorded The Melody at Night, with You, a solo piano effort consisting of jazz standards presented with very little of the reinterpretation he usually employs. The album had originally been a Christmas gift to his second wife, Rose Anne.
By 2000, Jarrett had returned to touring, both solo and with the Standards Trio. Two 2002 solo concerts in Japan, Jarrett's first solo piano concerts following his illness, were released on the 2005 CD Radiance (a complete concert in Osaka, and excerpts from one in Tokyo), and the 2006 DVD Tokyo Solo (the entire Tokyo performance).
In contrast with previous concerts (which were generally a pair of continuous improvisations 30–40 minutes long), the 2002 concerts consist of a linked series of shorter improvisations (some as short as a minute and a half, a few of 15 or 20 minutes).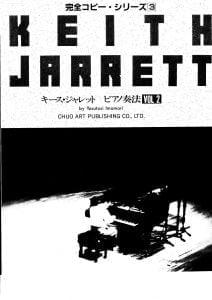 In September 2005, at Carnegie Hall, Jarrett performed his first solo concert in North America in more than ten years, released a year later as a double-CD set, The Carnegie Hall Concert. In late 2008, he performed solo in the Salle Pleyel in Paris and at London's Royal Festival Hall, marking the first time Jarrett had played solo in London in 17 years. Recordings of these concerts were released in October 2009 on the album Paris / London: Testament.
Search Posts by Categories:
and subscribe to our social channels for news and music updates: