Follow @LibrarySheet
"Like musicians across the globe, Joep Beving has been working in isolation in recent weeks, and now the Dutch composer/pianist announces the release by Deutsche Grammophon of his brand-new single Solitude, available to stream or download as of today, 17 April 2020. " (ref. post: https://www.deutschegrammophon.com/en…)
Joep Beving biography
Joep Beving is a Dutch pianist and composer based in Amsterdam who considers his work simple music for complex emotions. Given the sparse, emotionally vulnerable nature of his music, his physically imposing appearance — he's 6'10" with extremely long hair and a beard — stands in sharp contrast to his languid, haunting creations. Beving's compositions are sparse, simple, and usually quite minimally adorned.
He claims to take a pop approach to composition and performance, resulting in categorizations of his oeuvre as neo-classical, or classical crossover. His 2018 album Conatus was a collection of completely re-imagined (rather than remixed) previously published pieces performed by Suzanne Ciani, Thomas Bloch, and Andrea Belfi, among others. Beving has also written and produced a substantial body of music for TV, cinema, and commercials.
Beving formed his first band at 14 and cut his concert debut at his hometown's (Doetinchem) jazz festival. When he left school, he was torn between a life in music and a career in government. When a wrist injury forced him to relinquish his piano studies at the Conservatoire and focus on earning an economics degree, it seemed that music's loss would be the civil service's gain. But he could not get music out of his head or his heart. Beving reached a compromise between his two conflicting paths.
While he started his professional life as a copywriter in advertising, his desire to continue playing music led him to the Amsterdam-based MassiveMusic in 2003, where he was head of business development and strategy and composed music for client brands. In his spare time, he played keyboards with successful Dutch nu-jazz outfit the Scallymatic Orchestra and the "electrosoulhopjazz collective" Moody Allen; he also dabbled in the production of electronica with solo project I Are Giant.
During a trip to Cannes for the Lions Festival in 2008 — the Oscars of the advertising world — Beving played one of his compositions at the grand piano in his hotel, and people started to cry. He stated in an interview that "It was the first time I had seen the emotional effect my music could have on an audience."
The musician returned to the acoustic piano in total. Encouraged by the response he received at Cannes, he organized a dinner party for close friends at his home in Amsterdam. In 2009, he played them his music on a piano left to him by his late grandmother: "It was the first time my friends had heard me play music they thought should travel outside my living room. It was the push to pursue the dream of doing a solo album with just my instrument."
Beving wrote more songs and recorded them in single takes over the course of three months in his kitchen, playing in the still of night while his girlfriend and daughters slept.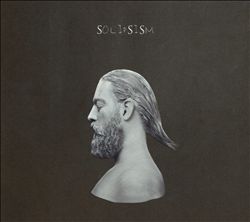 Turned down by the only label he approached, Beving decided to press the album on his own. He started his own record label (Sonderling B.V.) and released 1,500 vinyl copies of his debut classical album, Solipsism, in 2015, comprised entirely of these home-recorded works. His release party was held in the studio of Amsterdam fashion designer Hans Ubbink, where Beving performed the album in its entirety for the first time.
The initial pressing quickly sold out and, after uploading them to streaming services, Solipsism became a viral phenomenon and gained some 60 million streams, while his artist account was followed by a million users. As a result of his enormous online success, Beving was invited to perform on a prime-time Dutch television show. The following day, his album knocked One Direction off the top of the charts.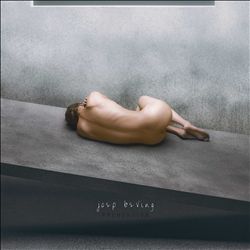 He was pursued by several concert promoters offering shows, including a prestigious solo recital at Amsterdam's Concertgebouw. His album found its way to Berlin when another friend played it in her local bar, "at 2 a.m. with everyone smoking and drinking Moscow mules." By chance, one of the night owls in attendance was Deutsche Grammophon executive Christian Badzura. After making online contact, they met when Beving performed at Berlin's Christophori Piano Salon. The evening ended with the pianist signing with the classical label.
Beving's debut for his new label was the 2017 album Prehension. A natural successor to Solipsism, it carries forward the musical and philosophical themes Beving identified in his music: "I am reacting to the absolute grotesqueness of the things that are happening around us, in which you feel so insignificant and powerless that you alienate yourself from reality and the people around you because it is so impossible to grasp. I just write what I think is beautiful, leaving out a lot of notes, telling a story through my instrument, trying to unite us with something simple, honest, and beautiful."
While composing works for a third LP, Beving was approached by Badzura about releasing a remix album as a stopgap. After some discussion, the pair agreed that remixing wasn't really the right approach — reworking or reinterpreting his compositions would prove a better concept. Conatus, released in September 2018, was comprised of reworked pieces by a spectrum of artists including Ciani, Belfi, and Bloch, as well as CFCF, Cello Octet Amsterdam, Colin Benders, and Tom Trago. It also included "Prelude," a new composition to be featured on 2018's Conatus.
Follow @LibrarySheet