Follow @LibrarySheet
Table of Contents
Francis Poulenc – Improvisation No. 15 Hommage à Edith Piaf avec (sheet music, partition)
Francis Poulenc
(1899/01/07 – 1963/01/31)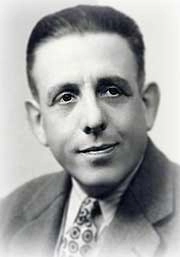 Francis Poulenc

French composer and pianist
Born on January 7, 1899 in Paris .
He studied piano with his mother until in 1913 when he received lessons from R. Viñes, and a little later from Auric and Honegger.
Rapsodie nègre chamber orchestra, published when he was 18 years old and in the French Army during World War I. (1917) was his first work for solo singer and In 1920 he formed a group called Les Six (The Six). They were protesting against the influence of French composers such as Vincent d'Indy and against the impressionism of Claude Debussy , Maurice Ravel and César Franck .
In the twenties, his music was heavily influenced by danceable jazz .
He wrote songs, such as the cycle Le bestiaire (1919), in which his ability to time music to the rhythm of the text stood out. In 1926, he met P. Bernac , who would become the main interpreter of his songs, dedicating himself from 1937 to religious choral music .
His stage works include the ballet Les biches (1924), the comic opera Les mamelles de Tirésias (1946), based on a text by Guillaume Apollinaire , and the dramatic opera Les dialogues des carmélites (1957), based on a text by Georges Bernanos . He is also the author of Concert champêtre (1928) for harpsichord and chamber orchestra, Aubade (1929) for dancer, piano and chamber orchestra, as well as works for piano and violin.
Francis Poulenc died in Paris on January 31, 1963, victim of a heart attack.