Table of Contents
Follow @LibrarySheet
Ennio Morricone, (10. November 1928 – 6. Juli 2020)
Morricone war ein italienischer Komponist, Orchestrator, Dirigent und ehemaliger Trompeter, der Musik in den unterschiedlichsten Stilrichtungen schrieb.
Kurze Biographie
Morricone komponierte über 400 Film- und Fernsehmusiken sowie über 100 klassische Werke. Er begann als talentierter Fußballspieler für A.S. Roma verließ den Sport jedoch, um seiner Leidenschaft für die Musik nachzugehen.
Seine Filmmusik zu The Good, the Bad and the Ugly (1966) gilt als einer der einflussreichsten Soundtracks der Geschichte und wurde in die Grammy Hall of Fame aufgenommen.
Seine Filmografie umfasst über 70 preisgekrönte Filme, alle Filme von Sergio Leone seit A Fistful of Dollars, alle Filme von Giuseppe Tornatore seit Cinema Paradiso, The Battle of Algiers, Dario Argentos Animal Trilogy, 1900, Exorcist II, Days des Himmels, mehrere große Filme des französischen Kinos, insbesondere die Comedy-Trilogie La Cage aux Folles I, II, III und Le Professionnel, sowie The Thing, The Mission, The Untouchables, Mission to Mars, Bugsy, Disclosure, In the Line of Fire, Bulworth, Ripley's Game und The Hateful Eight.
Nachdem er in den 1940er Jahren Trompete in Jazzbands gespielt hatte, wurde er Studioarrangeur für RCA Victor und begann 1955 mit dem Schreiben von Ghostwritern für Film und Theater. Im Laufe seiner Karriere komponierte er Musik für Künstler wie Paul Anka, Mina, Milva, Zucchero und Andrea Bocelli. Von 1960 bis 1975 erlangte Morricone internationalen Ruhm durch das Komponieren von Musik für Western und – mit geschätzten 10 Millionen verkauften Exemplaren – ist "Once Upon a Time in the West" eine der meistverkauften Filmmusiken weltweit.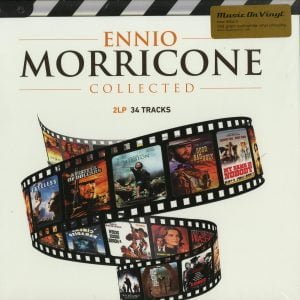 Von 1966 bis 1980 war er Hauptmitglied von Il Gruppo, einem der ersten experimentellen Komponistenkollektive, und 1969 war er Mitbegründer des renommierten Aufnahmestudios Forum Music Village. Ab den 1970er Jahren brillierte Morricone in Hollywood und komponierte für produktive amerikanische Regisseure wie Don Siegel, Mike Nichols, Brian De Palma, Barry Levinson, Oliver Stone, Warren Beatty, John Carpenter und Quentin Tarantino.
1977 komponierte er das offizielle Thema für die FIFA-Weltmeisterschaft 1978. Er komponierte weiterhin Musik für europäische Produktionen wie Marco Polo, La piovra, Nostromo, Fateless, Karol und En mai, fais ce qu'il te plait. Morricones Musik wurde in Fernsehserien wie "Die Simpsons" und "Die Sopranos" sowie in vielen Filmen wie "Inglourious Basterds" und "Django Unchained" wiederverwendet.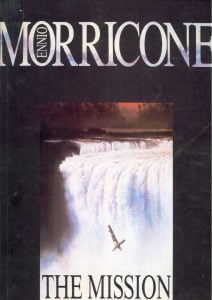 Er schrieb außerdem sieben Western für Sergio Corbucci, Duccio Tessaris Ringo-Duologie und Sergio Sollimas The Big Gundown und Face to Face. Morricone arbeitete intensiv für andere Filmgenres mit Regisseuren wie Bernardo Bertolucci, Mauro Bolognini, Giuliano Montaldo, Roland Joffé, Roman Polanski und Henri Verneuil. Sein gefeierter Soundtrack zu "The Mission" (1986) wurde in den USA mit Gold ausgezeichnet. Das Album Yo-Yo Ma Plays Ennio Morricone blieb 105 Wochen auf den Billboard Top Classical Albums.
2007 erhielt er den Oscar-Ehrenpreis "für seine großartigen und vielfältigen Beiträge zur Kunst der Filmmusik". Er wurde für weitere sechs Oscars nominiert. Im Jahr 2016 erhielt Morricone seinen ersten Wettbewerbs-Oscar für seine Filmmusik zu Quentin Tarantinos Film "The Hateful Eight" und war damit der älteste Mensch, der jemals einen Wettbewerbs-Oscar gewann.
Zu seinen weiteren Erfolgen zählen drei Grammy Awards, drei Golden Globes, sechs BAFTAs, zehn David di Donatello, elf Nastro d'Argento, zwei European Film Awards, der Golden Lion Honorary Award und der Polar Music Prize im Jahr 2010. Morricone hat viele Künstler beeinflusst Filmmusik zu anderen Stilen und Genres, darunter Hans Zimmer, Danger Mouse, Dire Straits, Muse, Metallica und Radiohead.
Bester Notendownload aus unserer Bibliothek.
Die Noten von Morricone sind vollständig in unserer Bibliothek verfügbar.
Search Posts by Categories:
and subscribe to our social channels for news and music updates: