Follow @LibrarySheet
Table of Contents
Philip Glass: les 100 musiciens les plus inspirants de tous les temps
Philip Glass (né le 31 janvier 1937 à Baltimore, Maryland, États-Unis) est un compositeur américain de musique instrumentale, vocale et lyrique innovante, qui a diversement utilisé des éléments minimalistes, atonaux et non occidentaux, dans son travail.
Philip Glass a étudié la flûte dans son enfance et s'est inscrit à l'âge de 15 ans à l'Université de Chicago, où il a étudié les mathématiques et la philosophie et a obtenu son diplôme en 1956. Son intérêt pour la musique atonale l'a amené à étudier la composition à la Juilliard School of Music (M.S., 1962 ) à New York, puis à Paris pour étudier avec Nadia Boulanger. Sa rencontre là-bas avec le sitariste indien Ravi Shankar a influencé de manière décisive le style de composition de Glass, et il a temporairement abandonné des qualités formelles traditionnelles telles que l'harmonie,
tempo et mélodie dans sa musique.
Au lieu de cela, il a commencé à créer des pièces d'ensemble dans un style monotone et répétitif, ces œuvres consistaient en une série de rythmes syncopés ingénieusement contractés ou prolongés dans une structure diatonique stable. Une telle musique minimaliste, jouée par un petit ensemble utilisant un clavier et des instruments à vent amplifiés électroniquement, a valu à Glass un public restreint, mais enthousiaste à New York à la fin des années 1960.
L'opéra Einstein on the Beach (1976) de Philip Glass, composé en collaboration avec Robert Wilson, lui a valu un succès plus large ; ce travail a montré un regain d'intérêt pour les éléments harmoniques occidentaux classiques, bien que son intérêt pour les changements rythmiques et mélodiques surprenants soit resté le moteur de l'œuvre élément le plus dramatique. L'opéra Satyagraha (1980) de Glass était une représentation plus authentiquement « opératique » des incidents de la jeunesse de Mohandas K. Gandhi.
Dans cette œuvre, la répétition bourdonnante de séquences d'accords symétriques atteint un pouvoir obsédant et hypnotique bien accordé aux thèmes religio-spirituels du livret, adapté de l'écriture hindoue la Bhagavadgītā.
L'opéra The Voyage (1992) a eu des critiques mitigées, mais le fait qu'il ait été commandé par le New York Metropolitan Opera (pour commémorer le 500e anniversaire de l'arrivée de Christophe Colomb dans les Amériques) a confirmé l'acceptation croissante de Glass par la musique classique.
établissement.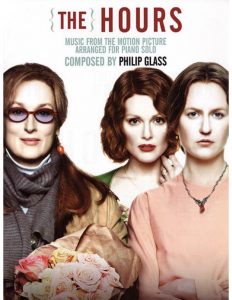 Philip Glass – Metamorphosis | complét
"Metamorphosis One" – 00:00 "Metamorphosis Two" – 06:54 "Metamorphosis Three" – 13:59 "Metamorphosis Four" – 19:09 "Metamorphosis Five" – 26:29
'Metamorphosis' (1988), fait référence à la nouvelle de 1915 La Métamorphose de Franz Kafka et s'en inspire. Alors que toutes les pièces ont été écrites en 1988, certaines ont été écrites pour une mise en scène de Metamorphosis, tandis que d'autres étaient pour un film documentaire intitulé The Thin Blue Line réalisé par Errol Morris. 'Metamorphosis One' est joué dans un épisode de Battlestar Galactica par Kara 'Starbuck' Thrace.
Dans le récit, son père a composé et interprété la pièce. Il est également joué dans la finale de la série Person of Interest, Return 0. 'Metamorphosis Two' a constitué la base de l'un des principaux thèmes musicaux du film The Hours. C'est aussi la chanson que le groupe de rock américain Pearl Jam utilise comme musique d'introduction aux concerts.
Philip Glass bio
Il est né en 1937 et a grandi à Baltimore. Il a étudié à l'Université de Chicago, à la Juilliard School et à Aspen avec Darius Milhaud. Se trouvant insatisfait d'une grande partie de ce qui passait alors pour la musique moderne, il s'installe en Europe, où il étudie avec la légendaire pédagogue Nadia Boulanger (qui a également enseigné à Aaron Copland, Virgil Thomson et Quincy Jones) et travaille en étroite collaboration avec le virtuose du sitar et compositeur Ravi. Shankar. Il est retourné à New York en 1967 et a formé le Philip Glass Ensemble – sept musiciens jouant des claviers et une variété de bois, amplifiés et alimentés par une table de mixage.
Le nouveau style musical que Glass développait a finalement été surnommé «minimalisme». Glass lui-même n'a jamais aimé le terme et a préféré parler de lui comme d'un compositeur de « musique aux structures répétitives ». Une grande partie de ses premiers travaux était basée sur la réitération prolongée de fragments mélodiques brefs et élégants qui se tissaient dans et hors d'une tapisserie sonore. Ou, pour le dire autrement, il plongeait l'auditeur dans une sorte de météo sonore qui se tord, tourne, entoure, se développe.
Il n'y a rien de « minimaliste » dans sa production. Au cours des 25 dernières années, Glass a composé plus de vingt-cinq opéras, petits et grands ; douze symphonies, treize concertos; des bandes sonores de films allant de nouvelles partitions pour les classiques stylisés de Jean Cocteau au documentaire d'Errol Morris sur l'ancien secrétaire à la Défense Robert McNamara; neuf quatuors à cordes ; un nombre croissant d'œuvres pour piano solo et orgue. Il a collaboré avec Paul Simon, Linda Ronstadt, Yo-Yo Ma et Doris Lessing, entre autres. Il présente des conférences, des ateliers et des performances de clavier solo dans le monde entier et continue de se produire régulièrement avec le Philip Glass Ensemble.
Search Posts by Categories:
and subscribe to our social channels for news and music updates: