Follow @LibrarySheet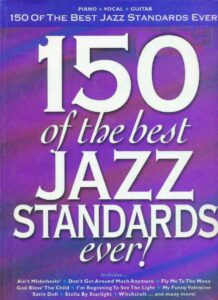 0:34 – Angels We Have Heard on High 6:17 – Max-O-Man 12:30 – 101 Eastbound 20:27 – Argentina 27:33 – 3rd Degree 35:02 – Overtude & Let's Touch the Sky 43:10 – Above and Beyond 50:04 – I'll Still Be Lovin' You 55:56 – Enchante 1:05:58 – More Then a Dream 1:12:15 – Eastern Sky 1:20:14 – Westchester Lady
Bob James – Piano
Nathan East – Bass, Vocals
Chuck Loeb – Guitar
Harvey Mason, Sr. – Drums
with New Japan Philharmonic Orchestra
Fourplay
Fourplay, the American jazz and smooth jazz superband, originally consisted of Bob James, on keyboards; Lee Ritenour, on guitar; Nathan East, on bass, and Harvey Mason, on drums. The band's debut album, Fourplay (1991), sounds like one of James' works with Ritenour as the main soloist, and presents the basic sound that the group will unleash in later works: a mix of jazz, R&B, and pop with commercially oriented funky rhythmic based light tracks.
Lee Ritenour leaves the band in the middle of the decade, and his position is taken by Larry Carlton (The Crusaders, Joni Mitchell, Quincy Jones…),1 who makes his first record appearance on 4 (1998), an album that Despite the arrival of the new member -with more rhythmic and present guitars than his predecessor's- and new collaborations (El Debarge, Babyface Edmonds, Kevyn Lettau, Shanice) it does not represent a radical change in the band's sound.
By seniority, Bob James is the group's spiritual leader. One of his concerns is that Fourplay's music sounds like them and stands out from the works that each component produces alone. He believes that they succeed thanks to the fact that they are a true team that works democratically in the compositions, arrangements and instrumentation of the songs.
And he makes a curious statement related to the arrival of guitarist Chuck Loeb: respecting the evolution and history of the group and what the participation of Larry Carlton and Lee Ritenour meant for him, he has the feeling that in the last two years, he has achieved what I was looking for.