Follow @LibrarySheet
George Gershwin – Summertime (Easy Piano sheet music, Noten)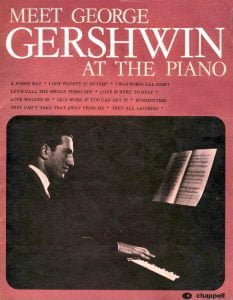 Porgy and Bess, an opera by George Gershwin
Porgy and Bess was not in the classification of operas must-haves of the TWENTIETH century , but they should. Because of the subject, but especially for this song: Summertime.
If George Gershwin was inspired so sublime, that was the day that he wrote it, and that there is nothing of yours that doesn't deserve a huge round of applause.
The importance of Porgy and Bess
The opera Gershwin , Porgy and Bess gathers it all: jazz, American music, the beautiful voices of the black singers, the good feelings, ambition, betrayal and perseverance.
The story of the poor neighborhood of Catfish Row, a suburb of Charleston in South Carolina, captivated , George Gershwin , which counted with the invaluable input of his brother Ira , and Du Bose Heyward to write the libretto, based on precisely the work of the spouses Du Bose and Dorothy Heyward .
Well, this opera with few roots as American had difficulties in 1935 when the wanted premiere at the Metropolitan in New York. So, its premiere took place at the Colonial Theatre in Boston on September 30, 1935, later it was performed in New York, but not in the Metropolitan. It was not until 1955, when a singer is black, Marian Anderson was able to sing a role in the theater, but Porgy and Bess did not arrive at the Metropolitan until 1985, although it seems incredible.
Summertime
If you had to give the title, perpetual song of the summer should be given to Summertime and not all that year after year martillean our ears. All of it is imbued with the warmth of southern, of that slowness of a summer afternoon in that craves a bit of a breeze.
Summertime is sung three times during the opera. The first time, by Clara in act I as a lullaby, while coos your baby. Shortly after, is again sung by Clara as a counterpoint to the scene of the game of dice in act II. Finally, in act III, played by Bess , singing to the baby from Clara .