Follow @LibrarySheet
Table of Contents
Soweto Kinch brings black history to life
The jazz saxophonist's new project explores, in music and dance, a century of racial conflict.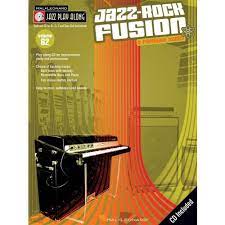 Releasing an album that explores a century of racial conflict makes an ambitious statement. But if that weren't enough, jazz saxophonist and MC Soweto Kinch is marking the launch of his "Black Peril" project with a staged piece featuring a 14-piece jazz ensemble alongside dancers and members of the London Symphony Orchestra. In 1919 race riots occurred in the US and Britain, shattering any lingering post-Armistice Day euphoria.
"These race riots happened right across the British Isles, yet we were never told about them at school," Kinch recalls when we meet in London to talk about the forthcoming premier of The Black Peril at this month's EFG London Jazz Festival.
"For me it was important to commemorate not only the end of the war, but 100 years of race riots and what they meant about concepts of identity, of Britishness," says Kinch. Why the title The Black Peril, a term dating from brutal colonial-era attempts in parts of the empire to stamp out interracial sexual relationships by criminalising and demonising them?
"The black peril referred to the fear of miscegenation — black men running off with white women. It's quite a peripheral thing [in the music] but it symbolises the decay of western values and is resonant today." The multi-genre production draws on ragtime, proto-jazz, West Indian folk music and works by black classical musicians of the period such as Samuel Coleridge-Taylor. "This exciting and revolutionary music inspired both revulsion and infatuation," says Kinch. He also pours jazz, rap and hip-hop into the mix to show the continuum of black musical achievement, while underpinning his exploration of how the "Black Peril" became an enduring template for racial representation.
Soweto Kinch, who studied modern history at Oxford, wrestles with the complex global social and economic landscape in which the 1919 riots played out, taking in the terror of Bolshevism, early Weimar-era cabaret and depictions of "negro culture" of the time. In the UK, many black workers and demobbed servicemen were left destitute but were also violently accused of taking white workers' jobs, especially around the docks.
But black workers — who identified as "black Britishers" — themselves rioted against wage-cutting German and Scandinavian stevedores. During the so-called "red summer" of 1919 in the US, hundreds of mainly black people died at the hands of white supremacists.
In Chicago, where many increasingly militant black veterans who had fought for democracy lived dirt poor in overcrowded ghettos, the city was consumed by bloody riots for nearly two weeks after police refused to arrest a white man who had caused a black youth to drown after he drifted into the "white" area of Lake Michigan.
On the CD Kinch compresses complex themes into pithy rap, and lets the music carry the historical context. "Red terror, black peril, fever time", he raps over niggles of free-jazz sax. "Riot Music" swiftly kicks in with the sonorities of classic jazz spliced into rap, revealing the continuity between past and present. The project has been four years in the making. "Some of the more traditional sounds on the album may sound sweet today, but at the time they would have sounded incendiary and revolutionary," says Kinch.
"But when juxtaposed to some of the free jazz elements on the album, they still sound edgy." Kinch's score organises many styles into a single organic whole — "This stuff just feels good, so why not throw it all together?" — but generally, he argues, the marketplace thrives on divide and rule. He recalls reading an interview with pianist and composer Eubie Blake, in which Blake noted that the "ragtime" musicians themselves had never called the music "rag". "They called it art music, negro music, 'our music,'" says Kinch.
"But they never called it rag." The name was pejoratively given by the marketplace, after the music was successful, launching a process stretching from "jass" and boogie to grime and drill. Kinch's musicians move fluently from New Orleans stomps to modal jazz and hip-hop. The Americans Eric Lewis on piano and Gregory Hutchinson on drums have credits stretching from Wynton Marsalis to American Idol and D'Angelo; those of British-based trumpeter Jay Phelps and trombonist Nathaniel Cross are equally broad.
Although the album stands alone, The Black Peril was envisaged as a collaboration with dance. The production for the London Jazz Festival accompanies a live performance of the album with choreography by Jade Hackett: "Dancers, musicians, words, visuals, lighting," promises Kinch, whose father Don Kinch is a playwright and his mother Yvette Harris an actor. Kinch, who is 41 and has also worked as a BBC Radio 3 presenter, was born in London and as a child, if there was a chance to play music, often joined rehearsals at the black theatre companies his parents were involved in.
By the time he was nine and his family had moved to Birmingham, Kinch had taken up clarinet and dabbled in drumming and rap. He played music in church and first saw a saxophone at a Saturday school in Handsworth. "After six months of pestering, my dad caved in," he says. At 13 he met Wynton Marsalis at one of the many educational projects the US trumpeter takes part in when touring.
"At that age you don't know the magnitude of the Grammys, but I was like, 'I want to be like that when I grow up.'" Kinch joined the Young Warriors jazz education network and in 2001 made his recording debut with the Jazz Jamaica Allstars. Meanwhile, his rapping talent was blossoming from bedroom mixtapes to joining full-on rap battles. In 2003, he put the two together and won the first of two MOBO awards.
Kinch's formal education had taken a somewhat different path. Before university he attended prep school in Birmingham and then Bromsgrove independent school in Worcestershire.
He has been negotiating jazz, hip-hop and academe ever since. It's a path that has created some interesting cultural challenges: "Moving from one city to the other with a slightly different accent was one. But going to private school for the first time stood out. I lived in Handsworth, which was very black, and went to Edgbaston for prep school." Switching between jazz and hip-hop was easier. "You've got to find the core of who you are and a way of making phrases that have impact. That's the skill of a great horn player and the skill of a great emcee."
Mind you, he adds, his having a degree from Oxford did not go unnoticed in the no-holds-barred world of competitive rap, such as on the rap battle channel Don't Flop. "I've done quite a few of those battle exchanges where once they find out I got an Oxford degree it's all over!" Soweto Kinch believes music allows him to say the sort of things "that words alone and an academic paper can't". Jazz asks one thing: can you play? "It's a common language without words, irrespective of class, status, and what you might think you know.
"Hip-hop has some of these things, but I don't see any other art form in which what matters is how much of a human you can be with three other humans."
Read the full article here.