Follow @LibrarySheet
Table of Contents
A Famous Blues – Unreleased 1970 Beat-Club footage of The Tony Williams Lifetime with Jack Bruce and John McLaughlin.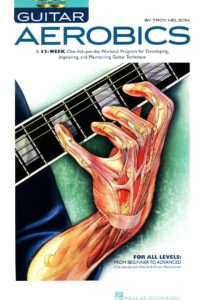 Tony Williams Lifetime story
Anthony Tillmon Williams – December 12, 1945 (Chicago, USA) – February 23, 1997.
The group was active on-and-off between 1969 and 1980, with changing formations (and monikers, eventually).
Tony Williams achieved great acclaim as a jazz drummer, working with Miles Davis in the mid 60s. He joined Davis in 1962, and before he left in 1969 to form Lifetime, he left an indelible mark on jazz drumming.
He was said to be a household name in jazz circles. Tony Williams recorded a solo album, titled Lifetime, which was more free jazz than any other type of jazz. Williams was known to be a fan of rock music as well, so in 1969 he set out on his own and formed Lifetime, with then little known guitarist John MCLAUGHLIN and organist Larry Young.
They recorded the seminal album Emergency. Author Howard Mandel's claims in his book Future Jazz that Emgency and Lifetime were a huge influence on Davis and his coming project, Bitch's Brew.
As important as that might be in the realms of Prog rock and the burgeoning Jazz-Rock fusion movement… there was the not so unimportant matter of Emergency exposing one of the premier forces in music during the 70s. John McLaughlin. Soon he would be a household name.
Other albums would follow with a bend more towards rock with their 2nd album, Turn It Over, which brought bassist GOD Jack Bruce on board. McLaughlin left after Turn It Over and was replaced by Ted Dunbar, and they released Ego, which continuing moving rock into the realms of jazz.
He took a couple of years off after commercial success began to slip, he formed after a new line-up and a new album which didn't reach the heights previously reached. During that time he was an in-demand session player, appearing on with such artists as: Stanley Clarke and Jonas Hellborg.
In 1975, Tony Williams formed a new version of Lifetime, The result of this was a never released album that Wiliams recorded with another as yet unknown English guitarist Alan HOLDSWORTH. The album, Wildlife, was never legitimately released. Soon after the group, now called The New Tony Williams Lifetime, did record and release a new album, Believe It, which became another classic Jazz-Rock recording. The new group included keyboardist Alan Pasqua, and bassist Tony Newton.
Holdsworth, like McLaughlin before him, shown like a bright star and his name was made with the musical public. Unfortunately, poor business management doomed Lifetime and Williams joined VSOP.
Lifetime thought had left a powerful mark on the world of Jazz and Rock.
After Lifetime dissolved, Tony Williams continued to record fusion and straight jazz albums. Some further suggestions include: 'Joy of Flying' with Jan Hammer, and George Benson, and 'Live In Toyko' with Brian Auger, Ronnie Montrose, and Billy Cobham.
A pioneer in Jazz Rock/Fusion who brought to public acclaim two of the great guitarist of Prog and Jazz-Rock.