Follow @LibrarySheet
Table of Contents
Blues For Clarinets – Jimmy Hamilton & The Duke's Men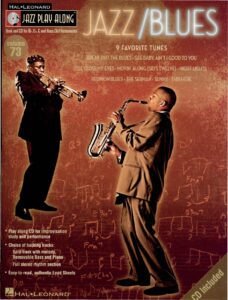 Jimmy Hamilton
Jimmy Hamilton (May 25, 1917 – September 20, 1994) was an American jazz musician, clarinetist, saxophonist tenor, composer and musical teacher, known above all for his work with Duke Ellington.
Hamilton Nation in Dillon (South Carolina) and grew in Philadelphia. After learning to play the piano and other musical instruments in the 1930s he began playing in local bands before opting for the clarinet and the saxophone. In 1939 he played with Lucky Millinder, Jimmy Mundy and Bill Doggett, joining Teddy Wilson's sextet in 1940. After two years with Wilson he joined Eddie Heywood and Yank Porter.
In 1943 he replaced Barney Bigard in the Duke Ellington orchestra, with which he remained until 1968. His style was very different as clarinetist and saxophone, being much more fluid and correct with the clarinet. He wrote some own works during his time with Ellington.
After leaving the Ellington orchestra, it played and composed independently before traveling in the 1970s to the Virgin Islands of the United States to teach music, although it occasionally returned to the United States to participate in several concerts. After retiring from teaching he continued to act with several groups in 1989-1990.
Hamilton died in Saint Croix in 1994.
Discography
1954: Jimmy Hamilton Orchestra (Jazz Kings)
1955: Jimmy Hamilton (Urania)
1960: Swing Low Sweet Clarinet (Everest)
1961: It's About Time (Swingville)
1961: Can't Help Swinging (Prestige)
1985: Rediscovered Live at the Buccaneer (Who's Who in Jazz)
1991: Jimmy Hamilton & the New York Jazz Quintet (Fresh Sound)
1997: Sweet but Hot (Drive Archive)
1999: Jazz in July: at the Lafayette Club (Hambone Records)
1999: Live at the Bucaneer (Jazz Time)