Follow @LibrarySheet
Sidney Bechet – Blues My Naughty Sweetie Gives to Me (trumpet clarinet duet, sheet music, Noten)
Sidney Bechet
As a good "creole", Sidney Bechet, (May 14, 1897, New Orleans, Louisiana, United States – May 14, 1959, Garches, France), had the problem of being too white to be black and too black for the white. But this musician of origin and self-taught, born in New Orleans, had with Louis Armstrong a lot more respect than just a neighborhood.
Sidney Bechet was, along with Armstrong, the first major solo jazz-traditional. Seventh child in his family, Bechet began playing music one day, ten years, when at their home hosted a party with entertainment by the orchestra, Freddie Keppard.
In an attached room, and thinking that it is not heard, Bechet played the part of the clarinetist absent in the orchestra, and from there, and watching their qualities, the "oracle" of clarinetists of New Orleans, took him in her womb, and all were ready to teach the technique of the instrument.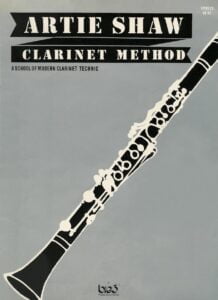 In 1913, Sidney Bechet became independent of her family and moved to Chicago with a well-earned reputation of self-taught musician. He played with King Oliver, Roy Palmer, and the already cited, Freddie Keppard, among others. The entrepreneur, Will Marion Cook, called him to join the "Southern Syncopated Orchestra" out of the tour was Europe.
Welcome to the old continent was so enthusiastic that he did not return until three years later in 1922. Of that stay, Bechet was New York a new instrument purchased in London and later give uniqueness and fame: the soprano sax.
In the "big apple" opened in the Lenox Avenue, the "Basha Club", he collaborated with the pianist James P. Johnson and Duke Ellington and joined in a momentous decision to the band's pianist, Clarence Williams where he played the trumpet, Louis Armstrong. After a brief parenthesis in Europe between 1926 and 1928, he enrolled in New York with the orchestra, Ray Noble, where he met his friend, Tommy Ladnier.
He served until 1938, and that stability provided a better level of life. Married, he made money, and the only thing missing was the recognition that was not among the public. Europe appeared as a table of salvation, and the promoter French, Charles Delaunay, served him on a platter in the occasion when he was invited to participate in a jazz festival, Paris in May 1949. After a brief trip back to Chicago to settle a contractual commitment, Sidney Bechet was definitively established in France in 1951.
The stay of Sidney Bechet in France was extraordinarily fertile from the musical point of view. Adored by the fans of Gauls, he recorded a multitude of albums for the label Vogue, participated in several concerts at the best venues in Paris; he traveled throughout Central Europe, and only a baleful pulmonary disease slowed down that wonderful stage in your life.
Sidney Bechet, died on the same day that he met 62 years. In the town of Juan-Les-Pins, there is a bust in his memory and in Paris, there is a street with his name that is on the corner of Rue Armstrong, the only last name illustrious that he could play the honor of being the first great soloist in jazz history.
Browse in the Library:
and subscribe to our social channels for news and music updates: