Bem-vindo à SUA biblioteca de partituras! Inscreva-se, faça o download e jogue!
La Sheet Music Library (PDF) não é a maior biblioteca de partituras da Internet. Mas é realmente o mais amplo em termos de gêneros, estilos, partituras de todos os tempos, partituras de filmes, partituras de rock, pop e contemporânea, arranjos clássicos para piano, métodos de piano e violão e livros de prática, transcrições de jazz, livros e muito mais.

Pesquise suas partituras mais amadas nos menus de categorias:
Total Records Found: 0, showing 10 per page
Inscreva-se, faça o download e jogue! Participe do nosso emocionante projeto (um único pagamento de $15.99):
Follow @LibrarySheet
A "Sheet Music Library (PDF)" é uma biblioteca de partituras sem fins lucrativos que trabalha para criar uma coleção 'on-line' aberta de partituras digitalizadas, reunidas agora dentro desta biblioteca 'on-line' para membros, que contém agora mais de 10,000 livros de música e partituras (> 122.000 páginas) para piano e violão, bem como partituras de piano/guitarra e voz.
Torne-se membro para participar desta comunidade vibrante, emocionante e emocionante. A associação à Biblioteca de partituras "Sheet Music Library (PDF)" fornece acesso à Internet a todo o conteúdo dela biblioteca. Em seguida, peça emprestado, baixe e jogue!
O que é a biblioteca de partituras "Sheet Music Library (PDF)"?
Nossa biblioteca de partituras "Sheet Music Library (PDF)" inclui uma ampla seleção de músicas universais de todos os tempos e de todos os gêneros. (Você pode verificar os menus de classificação de partituras aqui). Essas partituras foram digitalizadas por especialistas, voluntários e entusiastas e devem ser compartilhadas com o público via internet, com a esperança de contribuir para expandir a linguagem musical universal e o amor à música em todo o mundo.
Como o empréstimo de uma partitura funciona através de nossa Biblioteca digital?
É muito fácil: você pode pedir emprestado e fazer o download de um ou vários itens (sem nenhuma restrição para membros inscritos) enquanto a sua associação estiver ativa. O conteúdo completo da Biblioteca está permanentemente disponível online para nossos membros, sem restrições de tempo, número de empréstimos ou impressão. Todas as partituras estão no formato PDF (não protegido e é permitido impressão), mas em alguns casos, onde arquivos de áudio anexados (MP3) estão envolvidos, como livros e métodos de piano e guitarra, podem ser incluídos num arquivo RAR ou ZIP. (Se você precisar de um leitor de PDF, clique aqui).
Vamos manter a música viva! Por favor, apoiem artistas e bandas de música ouvindo / baixando suas músicas, indo a shows e comprando os seus álbuns ou singles. Nossa biblioteca on-line não se resume apenas a partituras e partituras; é sobre cultura e compartilhar o amor pela música em nível mundial.
Por que partituras digitais?
Sheet Music. Partituras. Partitions. Spartiti. Noten. Partitur. Partituur. Партиту́ра. 楽譜 Free sheet music in PDF format for educational purposes. Partituras grátis em formato PDF para fins educacionais. O nome não é importante. A única coisa que importa é a música nele. Até hoje, costumava ser uma forma manuscrita ou impressa de notação musical usando símbolos musicais modernos. A primeira partitura impressa feita com uma prensa de impressão foi em 1473.
Atualmente, temos partituras digitais, geralmente em PDF, que podem ser compartilhadas instantaneamente em todo o mundo, mesmo em locais remotos onde é difícil encontrar partituras no papel. (Se você precisar de um leitor de PDF, clique aqui). Qualquer pessoa, em qualquer lugar, a qualquer momento, 24/7, pode ter e imprimir as partituras no momento certo. A cultura nunca foi tão amplamente compartilhada. Além disso, cada vez mais, os artistas ou amadores usam tablets ou dispositivos semelhantes para ler e tocar música; portanto, imprimir em papel às vezes nem é necessário.
Reconhecimentos:
Este projeto foi possível graças à cooperação e apoio amigáveis da AEC Association Européenne des Conservatoires, Académies de Musique et Musikhochschulen e o Institute of Museum and Library Services.

Também agradecemos o apoio da Open Library!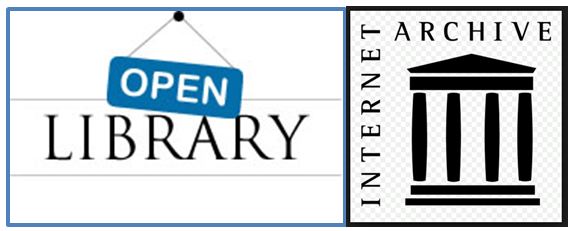 E orgulhosamente apoiando a missão e defendendo os valores de
LIBER.
Inscreva-se agora e obtenha acesso absoluto gratuito e ilimitado à biblioteca de partituras completa!
Uma doação razoável e simbólica (tão pouco quanto US$ 14,00 -aprox. € 12,50) é gentilmente solicitada para manter este site, crescendo e disponível em todo o mundo via Internet para fins educacionais. Nossa biblioteca on-line não é apenas sobre partituras; é sobre cultura e compartilhar o amor pela música em todo o mundo. Se você é uma organização sem fins lucrativos, assim como nós, e não pode pagar a pequena doação solicitada de US $ 14,00, escreva-nos um e-mail ou contate-Nos.